Kia Telluride Concept Gets the Greenlight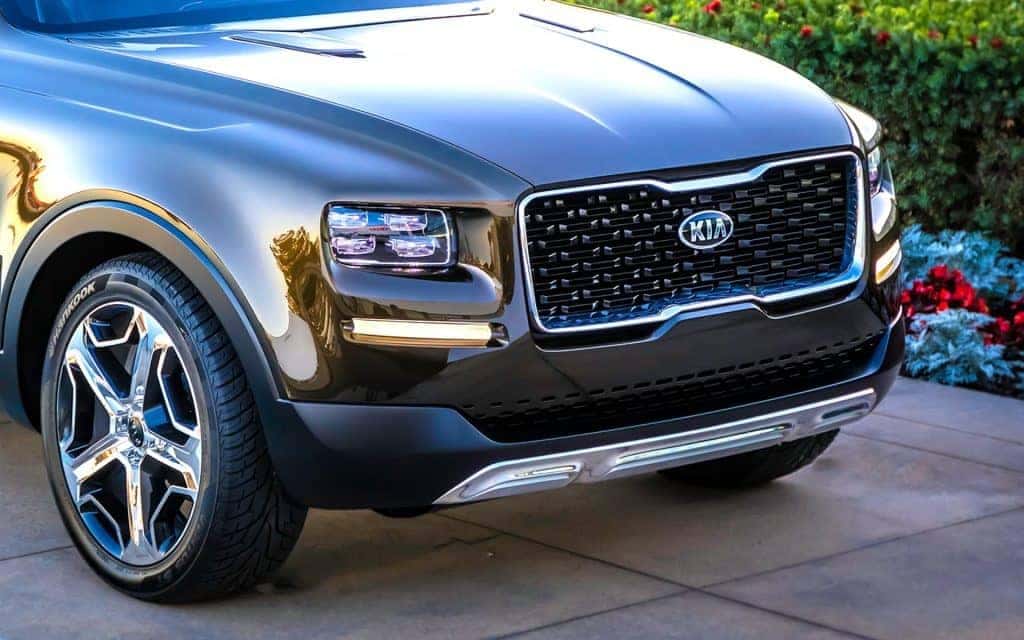 You guys remember the Kia Telluride concept we posted about awhile back? It's a futuristic-looking hybrid SUV with technologies that go way beyond some of the stuff we're seeing pop up in automobiles today. Kia surprised the automarket when it came out with the Kia Niro, the world's first hybrid crossover. Then, Kia Motors pulled a fast one and released the Kia Niro Plug-in Hybrid (also known as a plug-in hybrid electric vehicle, PHEV) without any promotions whatsoever. Just bam! There it is.
Seems a hybrid SUV is next on the list of their alternative fuel and green vehicles, and that brings us to the Kia Telluride. It was initially a concept at the 2016 North American International Auto Show in Detroit (2016 Detroit Auto Show). At the time, it was a little boxy in shape, had suicide doors, the signature Kia tiger-nose grille, a spacious cabin, and three rows of seats. A year later, the concept went live on the Kia Motors website, and the new design is taking some cues from the Kia Stinger. With more of a swooped-back roofline, a design quickly becoming popular, such is the look for the new 2019 Kia Forte as well, having debuted at the 2018 Detroit Auto Show.
The interior is still pretty spacious, and questionable suicide doors with a missing b-pillar are still apparent, but so much more information has been released since the Telluride's first debut. All of this interesting, modern technology is popping up in the hybrid SUV, and we're interested to see what comes next. Here's a little review on what's going on in the Kia Telluride concept.
Being a hybrid SUV concept, the powertrain is made up of an internal combustion engine (ICE) and an electric motor powered by a battery. The internal combustion engine is a 3.5-liter V6 engine. Combined with an unnamed electric motor able to produce 130 horsepower, the hybrid system will be able to generate 400 horsepower combined. There's no official EPA yet, but Kia has stated that they're aiming for an average fuel economy of 30 mpg on the highway – rare for an SUV as large as the Telluride.
The outside has plenty of style going for it with quad-LED headlamps, horizontal LED indicator lights, thin and vertical taillights, a polished-metal skid plate, hood scoops, dual exhaust tips, and 22-inch five-spoke wheels. Able to seat seven passengers, the interior of the cabin is looking real nice with leather upholstery on the first and second row captain's chairs. There's no estimate for cargo room, but with a hatchback, consumers have come to expect plenty of space.
Almost the entire roof of the Kia Telluride is a sunroof, and mounted into the ceiling is a wing-shaped LED panel that makes up a Light-Emitted Rejuvenation (LER) therapeutic system. Increased light exposure is slowly becoming a largely practiced treatment for mood disorders and simple fatigue, and with healthy habits in mind, the Telluride also comes with foldaway footrests in the second row to improve blood circulation and Smart Sensors embedded into the front four seats that will monitor and display configurable health information of the first and second-row passengers.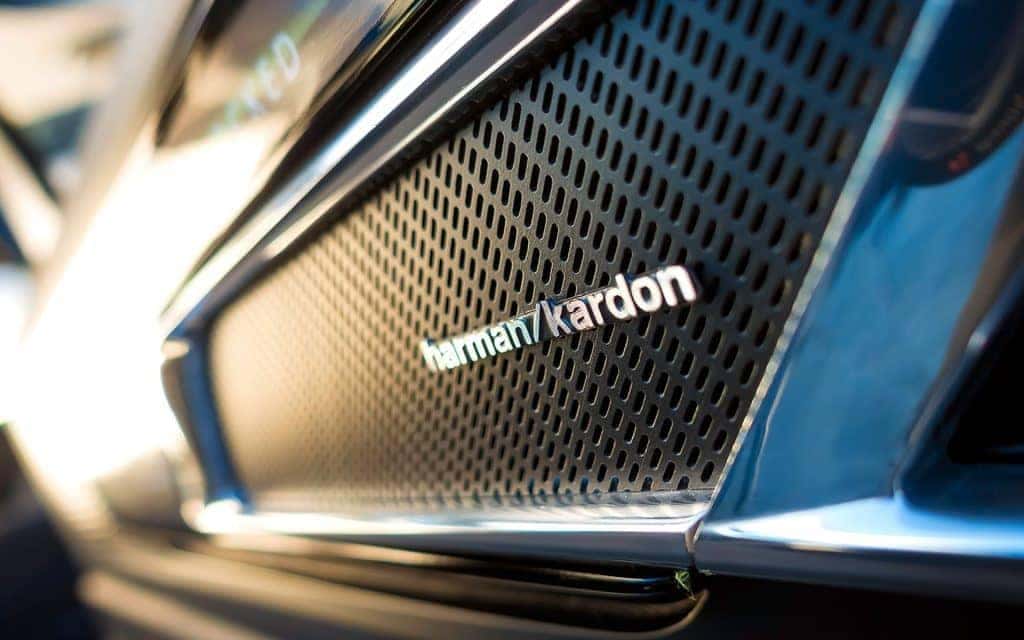 When it comes to entertainment, we can expect the usual seven-speaker Harman Kardon® audio system will be available with wireless headphones, but the real nifty technology is the Swipe Command touch-sensitive second-row media-control band that allows the second-row passengers to access multimedia via a touchscreen of their own. For safety, the Kia Telluride concept also comes with fingerprint-activated push-button start. Seems smartphone technology is catching up in the automotive world.
Now, all of that sounds great, but it's just a concept … right? Maybe not. _ WardsAuto _ decided to do some detective work and got in touch with Kia Motors America vice president of product planning Orth Hedrick. He is quoted saying "Stay tuned for more details," although the brand "has made no official announcement regarding a production version of the Telluride."
"We see a growing need in our portfolio with buyers who are maybe in the second or third generation of Sorento and they need maybe a little more space … [Kia shoppers might have kids who are] adult-size persons…and they usually have two or three friends and they have a lot of gear. Those buyers (with teenagers) don't necessarily want a minivan." – Hedrick.
The brand may have not said anything helpful, but Kia global design chief Peter Schreyer confirmed to Australian media that a production version of the Telluride was given the green light. We know all about the Kia Motors Philosophy, and if the current chief designer of Kia Motors since 2006 is talking about the Kia Telluride, then we think it's safe to say the concept hasn't been scrapped. We're just curious about how much of the style and technology will actually make it into the production model.
* Guess we'll just have to wait. Does the Kia Telluride Hybrid SUV concept interest you? Tell is what you think about it on Miami Lakes Automall social media . *
---
---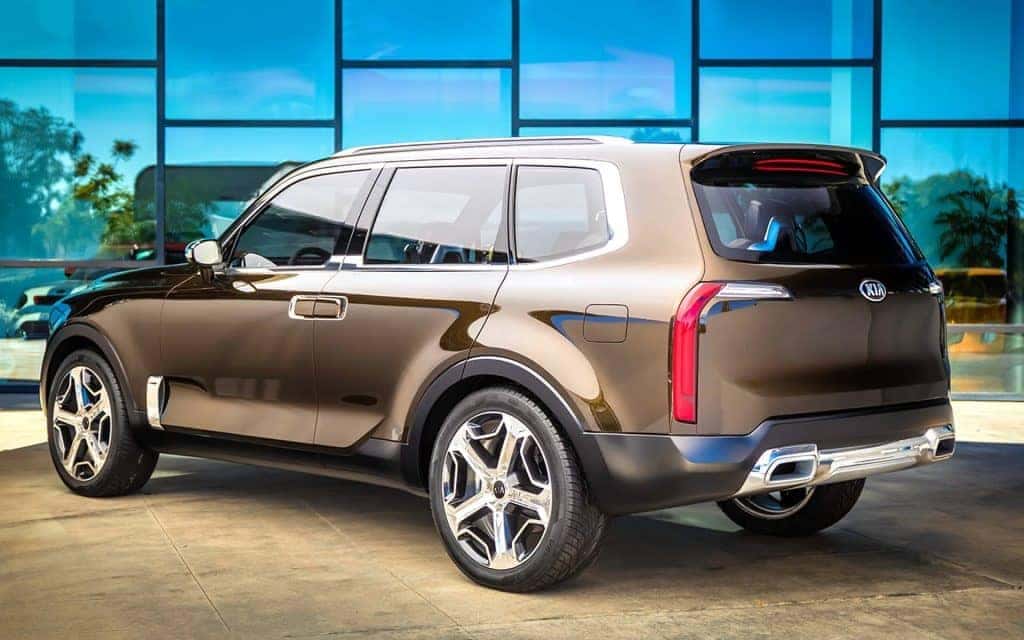 * Photo Source/Copyright: Kia.com *
Previous Post New Kia Stinger Named 2018 Shift Vehicle of the Year Next Post 2018 Kia Niro Touring is an All-Around 10/10