Kia and Hyundai Develop New Flex Brake Technology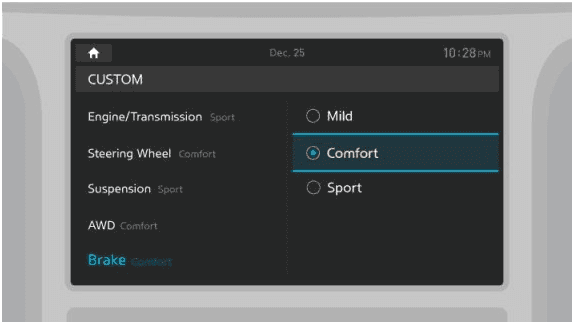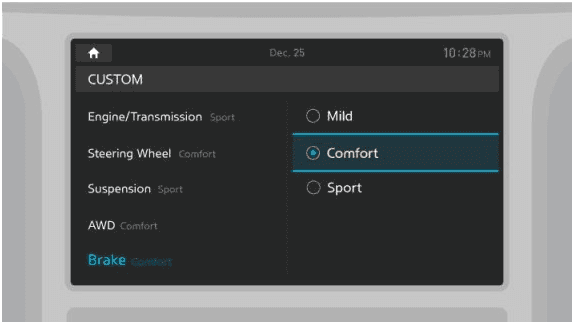 Although Kia Motors has discussed going into the world of high-performance with a new GT lineup , with vehicles like the Kia Forte GT , Kia Rio GT , and 2020 Kia Soul GT, the automaker has also claimed that Kia Motors will become the world's newest all-electric automaker . Still, even with the likes of the 2020 Kia Soul EV bringing style and attitude to the lineup, Kia Motors knows better than to dive right in and scrap its current lineup of winners. For one, the 2020 Kia Telluride just came out and spearheaded Kia Motors sales in March . Second, the automaker wouldn't be as well known as it is today if it wasn't for the successful and safe lineup of Kia Motors vehicles . With that being said, Kia Motors isn't yet giving up on gasoline combustion vehicles, and their latest technology with Hyundai Motor Group proves that.
It's called the "Flex Brake", and most simply put, Flex Brake technology allows drivers to adjust the braking power of the vehicle when applying pressure to the brake pedal based on their preference. In other words, "Flex Brake" is a pseudo-power-braking system where the consumer controls how much power is required on their end. In conjunction with Hyundai Motor Group, the parent company of Kia Motors, the two developed this new brake technology, and it's surprisingly the first of its kind.
Wow, Kia Motors and Hyundai Motor are really on a ball lately. They also developed the world's first Active Shift Control (ASC) transmission technology, designed to improve the functionality and efficiency of gear shift transmission in future Kia hybrid models. The big deal about Flex Brake technology is that enhances the sensibility of driving between driver and automobile, and in turn, increasing automobile safety.
Like vehicles with various drive modes or a plug-in hybrid vehicle that allows consumers to pick system settings based on their preference, Flex Brake offers consumers three modes – Mild, Comfort, and Sport. Each mode will, of course, come with its own level of braking power and braking distance. For those that are comfortable with the conventional brake in the average vehicle, Comfort would be the best setting. For those looking for fast response speed and a high-performance feel, Sport mode is the obvious choice. Mild must fall somewhere in between for comfort and ease of operation.
How does it work? Flex Brake technology allows consumers to stop a vehicle faster by reducing the time difference from when the initial pressure is applied to the brake pedal to the point where the desired braking force is generated – much like the effect desired in vehicles with sensitive throttle responses. Consumers want to be able to go fast without having a lead foot, and they also want to be able to stop on a dime should an emergency arise. Flex Brake technology is expected to shorten the braking distance through the use of 100-percent braking force.
The technology isn't even in vehicles yet and Hyundai Motor Group and Kia Motors are already working on the second iteration of it. Still, Hyundai and Kia are considering applying the Flex Brake to upcoming high-performance models. Flex Brake would sure help with those new GT models coming out.
Sounds like a great idea and should surely increase safety on the road. What do you think? Join the discussion on Miami Lakes Kia social media .
Photo Source/Copyright: businesskorea.co.k
Previous Post Kia Motors Gets New Hybrid Transmission Next Post Kia Forte Named Highest Ranking in 2019 J.D. Power APEAL Study