Kia Motors is Quickly Becoming the Safest Car Brand in America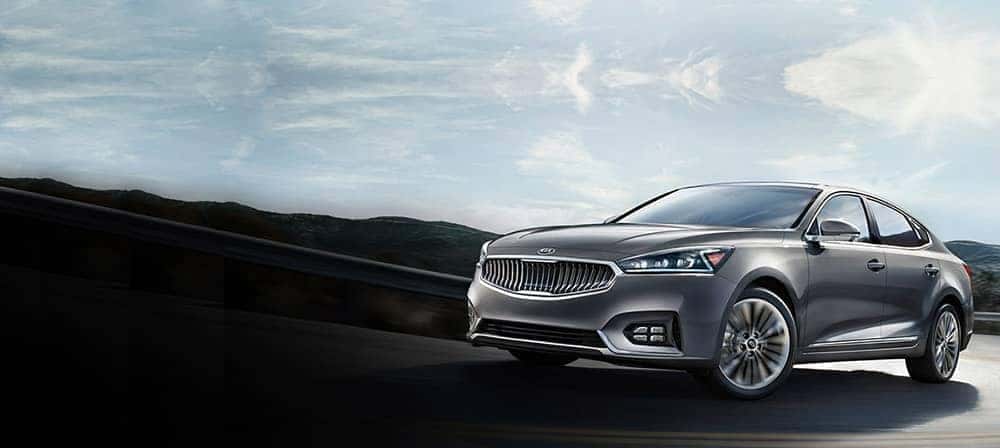 Kia Motors is doing wonders in the auto market lately, and not just in technology, like their newly debuted diesel mild-hybrid powertrain . Kia Motors was also recognized recently by the Insurance Institute for Highway Safety. The Insurance Institute for Highway Safety rated eight Kia Motors models and received either a Top Safety Pick or a Top Safety Pick +. Now, Kia Motors has been ranked as one of 2018's "Most Trusted Automotive Brands" by another reliable name in the industry, and their Cadenza mid-size car was named by _ U.S. News & World Report _ .
AMCI and the Annual Trusted Automotive Brands Study
AMCI Global is one of several organizations out there that closely follow, analyze, and predict the future state of the automotive industry. As their website motto states, "From opinion-shifting customer experiences to industry-leading education, testing and evaluation, our goal is simple: Transform the way people interact with automotive brands." With thousands of AMCI testing certified claims, 15 million in-vehicle experiences, and over one million automotive educated associates worldwide, they have quite the ability to predict consumer behavior in a way that can be tied directly to sales, loyalty, and advocacy with near-perfect accuracy.
Recently, AMCI Global wrapped up their annual Trusted Automotive Brands Study. Currently only in its second year, the Trusted Automotive Brands Study has illustrated that more than 50-percent of consumers will recommend or repurchase a vehicle from an automotive brand they trust. For 2018, a national representative sample of 2,500 automotive owners across 34 brands participated in the study. In the end, it all came down to Kia Motors being named as one of the three most trusted non-luxury brands in the market today for the second consecutive year.
"Building trust is never easy. It takes years of delivering great vehicles and standing behind those vehicles with an industry-leading warranty and a dealer network that's devoted to customer service … It's an honor for Kia to have ranked as one of the most trusted non-luxury automotive brands two years running." – William (Bill) Peffer, vice president, sales operations, Kia Motors America.
"For both years of our study, Kia dealers have earned very high levels of trust from their customers … This, combined with strong OEM trust, puts them solidly in the top tier of the industry in terms of trust." – Ian Beavis, chief strategy officer, AMCI Global.
*U.S. News & World Report *
The Kia Cadenza has received some good news as well. Shortly after the Insurance Institute for Highway Safety rated the 2018 Cadenza and honored the mid-size vehicle with a Top Safety Pick for 2018, the editors at _ U.S. News & World Report _ compiled a list of the safest cars for 2018. With the 2018 Kia Cadenza receiving a "Superior" rating for its optional front crash prevention equipment, one of the most highly desired features in safety today, _ U.S. News & World Report _ was right to put the 2018 Kia Cadenza on the list.
Many modern safety features can be found standard on the 2018 Kia Cadenza today, including a rear-camera display, dual front advanced airbags, dual front and rear seat-mounted side airbags, full-length side curtain airbags, a driver's knee airbag, impact-sensing auto door unlock, LATCH systems for child seat restraint, rear child-safety door locks, and auto construction with side-impact door beams to take the brunt of impact in an auto incident. For more advanced safety features, select trims offer a nice collection of advanced driver assist technologies, such as Blind Spot Detection, Smart Blind Spot Detection, Lane Change Assist, Rear Cross Traffic Alert, Advanced Smart Cruise Control, Rear Parking Assist System, Lane Departure Warning System, Autonomous Emergency Braking, and Forward Collision Warning System.
Interested in a 2018 Kia Cadenza? Available in three trim levels, Premium, Technology, and Limited, each trim is equipped with a 3.3-liter V6 engine paired with an electronically-controlled eight-speed automatic transmission with Sportmatic® and Smart Shift & Drive. For those not in the know, a "Sportmatic" automatic transmission allows the driver to switch gears manually if they so desire, via a transaxle shifter. Otherwise, the transmission will shift gears automatically, as designed.
* Consumers can find their new and safe 2018 Kia Cadenza at the Miami Lakes Automall . *
* Photo Source/Copyright: Kia.com *
Previous Post Kia Motors' New Diesel Mild-Hybrid Powertrain Next Post Kia Motors EcoDynamics