Introducing the 2020 Kia Soul EV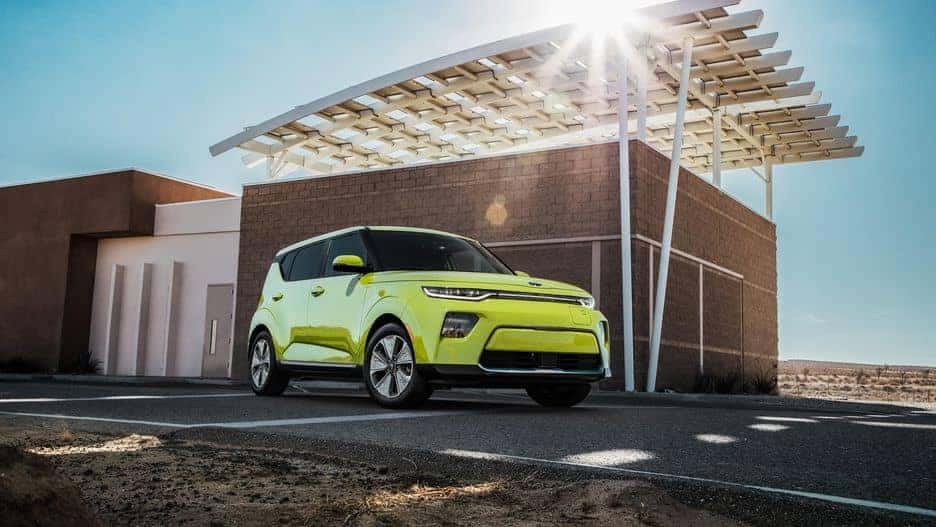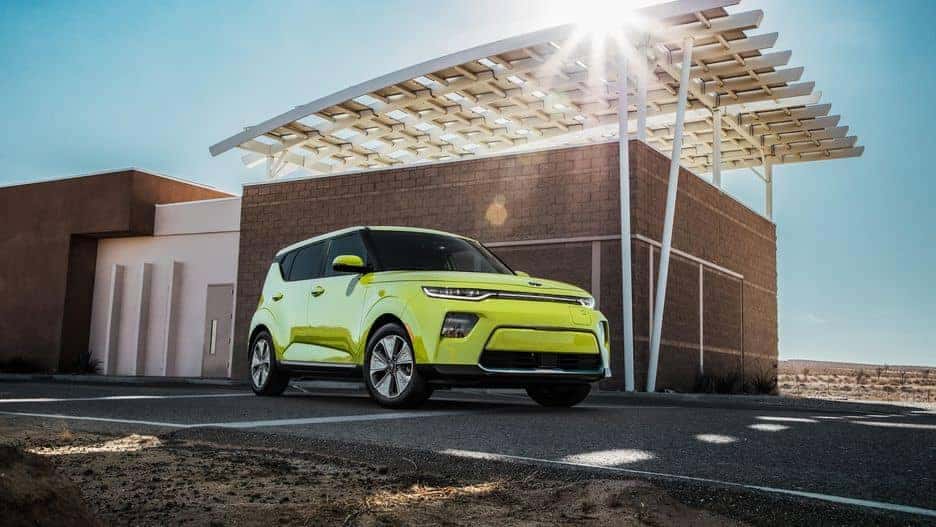 Like the 2019 Kia Niro EV at the 2018 Los Angeles Auto Show , the 2020 Kia Soul EV took the stage. With Kia Motors expanding its alternative fuel vehicle lineup, like the Kia Niro , Kia Niro plug-in hybrid , and the upcoming Kia Telluride hybrid SUV , the Kia Soul EV is due for a bit of a refresh. Before the 2018 LA Auto Show, several press conferences were held by automotive brands to show off what they have coming up, and the Soul EV is one of them. With a full press release sharing all the details, we can finally talk all about the new 2020 Kia Soul EV.
Battery and Performance
It would seem the 2020 Kia Soul EV is sharing some new technology with the 2019 Kia Niro EV. The new Soul EV now comes with a new state-of-the-art liquid-cooled lithium ion polymer 64 kWh battery hooked up to a new electric motor that can generate 201 horsepower and 291 lb-ft of torque. Kia also stated that the Kia Soul EV can be charged at about 100 kW for a 50-percent charge up when using Combined Charging System (CCS) DC fast-charge, standard equipment for the 2020 Kia Soul EV.
Driving Dynamics
Like we said, the similarities between the 2020 Kia Soul EV and 2019 Kia Niro are staggering. Also popping up in the 2020 Kia Soul EV will be four driving modes – Eco, Comfort, Sport and Eco+, all of which can automatically adjust power output to the traction motor, regenerative braking, air conditioning and heating settings, and set speed limits, depending on driving conditions. Smart regenerative braking can be utilized by the driver via paddle shifters so that drivers can choose from four regen braking levels (0 to 3), and three other systems have popped up (also in the Kia Niro EV). Brake and Hold can bring the car to a full stop, Smart Regen adjusts regenerative braking based on vehicles up ahead, and a Smart Eco Pedal that keeps the driver aware of real-time battery usage based on accelerator pedal input.
Technology All Throughout
What Kia Motors vehicle is without great technology. Consumers will find plenty of standard and optional equipment to choose from when looking at the various 2020 Kia Soul EV trims (yet to be announced). The Kia Soul EV can come with a high-tech rotary shifter, 10.25-inch color touchscreen with a rear view monitor and parking guidance that powers a six-speaker sound system with USB input, comes with Apple CarPlay and Google Android Auto capabilities and Bluetooth wireless connectivity with voice recognition. Also available are Kia's "Drive Wise" Advanced Driver-Assistance Systems (ADAS) with Forward Collision Warning (FCW), Forward Collision-Avoidance Assist (FCA), Lane Departure Warning (LDW), Lane Keeping Assist (LKA), Blind Spot Collision Warning (BSW), Driver Attention Warning (DAW), Smart Cruise Control with Stop & Go, Rear Cross-Traffic Collision Warning, and Parking Distance Warning with Forward and Reverse functionality. The 2020 Kia Soul EV also gets the upgraded UVO telematics system that allows the driver to monitor and control a long list of vehicle operations.
Want to learn more? Follow us on Miami Lakes Kia social media to join the discussion about the 2020 Kia Soul EV.
Photo Source/Copyright: Electrek.co
Previous Post 2019 Kia Niro EV Makes Debut at 2018 LA Auto Show Next Post Kia Motors Gets New EV Charging Station App