2019 Kia Niro EV Makes Debut at 2018 LA Auto Show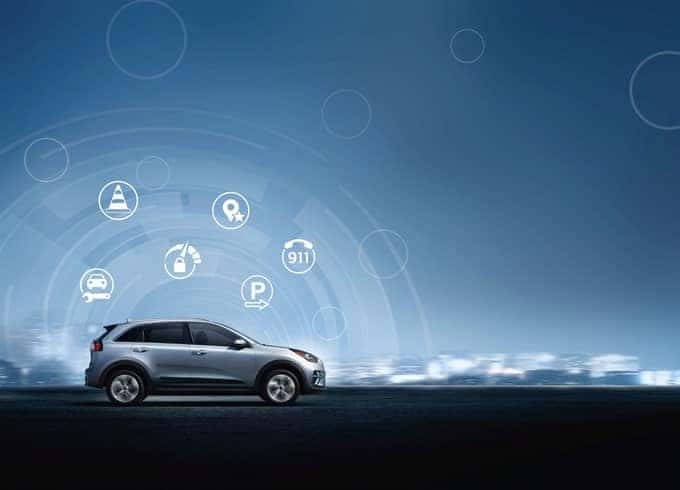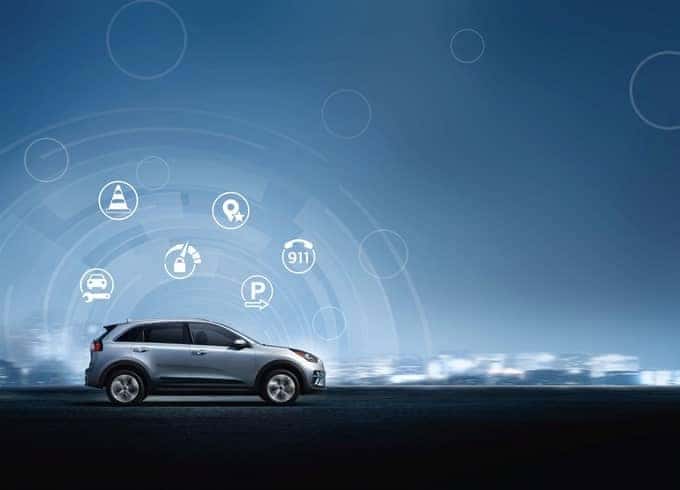 The internet has been filling with updates about the new Kia Niro and its electric vehicle (EV) counterpart since early 2018. Now that we're heading towards the end of the year and into 2019, automakers are using the last of auto shows to make some noise for their 2019 model year vehicles and even 2020 models. Kia Motors is one automaker using the hype train to their advantage, debuting the 2020 Kia Forte GT and Kia Telluride at the 2018 SEMA Auto Show . During the 2018 Los Angeles Auto Show, Kia appeared again, this time with the reveal of the 2020 Kia Soul and the Kia Soul EV . Also sharing the limelight during the auto show in LA was the all-new 2019 Kia Niro EV, finally with some solid specs.
Called the "Kia Niro EV" in the states, and the "e-Niro" overseas, the Niro EV was already up and coming with its own style and tech a part form its hybrid crossover parent, the original Niro. Many automakers tend to hold a press conference the week of the 2018 Los Angeles Auto Show, and Kia Motors did not slouch. An entire press release covering the conference reveals a world of possibilities for electric vehicles.
Powertrain and Battery
Information on the powertrain was previously minimal, mainly known as two options – an optional 39.2 kWh battery system that can travel 150 miles or a high-capacity 64 kWh lithium-polymer battery pack for travelling 280 miles. The 2018 Los Angeles Auto Show press conference brought us a little more information. The liquid-cooled 64 kWh lithium ion polymer battery is packaged under the floor of the vehicle, and via an electric motor, the Niro EV can generate 201 horsepower and 291 lb-ft of torque.
No word on the optional 39.2 kWh battery, but the fast charging rates have been improved. The current charging protocol for Kia EVs is a "Combined Charging System (CCS) DC fast-charger" that comes standard, allowing EVs to charge at 100 kW and get approximately 100 miles in as little as 30 minutes. If looking for the total driving range, consumers will need to wait a little over an hour, not really all that bad, especially if stopping to grab a bite to eat.
Driving the Kia Niro EV
Looking to really talk up the driving and abilities of this EV, Kia Motors placed some emphasis on how entertaining it is to drive the EV, made with a low-center of gravity and 106.3 inch-long wheelbase to give the driver the utmost control. Four driving modes have been introduced that automatically adjust regenerative braking levels, air conditioning and heating settings, and even set speed limits to help manage the Niro EV's operating efficiency. Like many alternative fuel vehicles, Kia Motors' regenerative braking system can be operated by paddle shifters so that drivers can choose from four regen braking levels (0 to 3) on how much the the driver wants to regenerate the battery when slowing the car to capture kinetic energy.
Design and Style
The Kia Niro EV was seen sporting a unique front bumper and an exclusive radiator grille designed for the Niro EV. A futuristic sporty air intake, arrowhead-shaped LED daytime running lights, and a flush-mounted closed-off grille and subtle geometric pattern that houses the vehicle's electric charging port have also been added. The entire body rides on specially-designed 17-inch alloy wheels engineered to help reduce drag and improve fuel efficiency.
Inside the Niro EV, the interior had some changes, such as removing the transmission and gear shift column, and replacing it with a new high-tech electronic rotary dial, and adding new technology, such as a wireless charging surface for mobile devices, two 12-volt outlets, a USB media port, and a sunroof option. Consumers can feel the comfort with Niro EV-only seat upholstery with blue highlights. There's also available customizable "mood" lighting and a special blue and black high-tech "holographic" graphic door trim.
Rich Technology
Looking for the best technology? Aside from the above, the Kia Niro EV comes with a 7-inch color touchscreen with a rear view monitor and parking guidance that powers a six-speaker sound system with USB input, comes with Apple CarPlay and Google Android Auto capabilities and Bluetooth wireless connectivity with voice recognition. Kia's "Drive Wise" Advanced Driver-Assistance Systems (ADAS) is still available with Forward Collision Warning (FCW), Forward Collision-Avoidance Assist (FCA), Lane Departure Warning (LDW), Lane Keeping Assist (LKA), Blind Spot Collision Warning (BSW), Driver Attention Warning (DAW), Smart Cruise Control with Stop & Go, Rear Cross-Traffic Collision Warning, Parking Distance Warning with Forward and Reverse functionality.
New, specifically for the Niro EV, is a revamped UVO telematics system that allows the driver to monitor and control a long list of vehicle operations. These include notifications of battery and charging status, real-time charging station updates, scheduled charging, panic notifications such as dialing 911 emergency services if the panic alarm has been triggered, provides the car position via GPS, and a live microphone so that emergency workers can communicate with the driver and/or passengers. Drivers will also be able to plan a road trip with waypoints and send it to the vehicle's navigation system with "Send-to-Car" points of interest (POI) and waypoints.
There's so much to look forward to in the 2019 Kia Niro EV. Follow us on Miami Lakes Kia social media to find out when it and other great Kia vehicles are available .
Photo Source/Copyright: Kia Media
Previous Post 2020 Kia Soul Revealed Next Post Introducing the 2020 Kia Soul EV