Kia Motors Gets New EV Charging Station App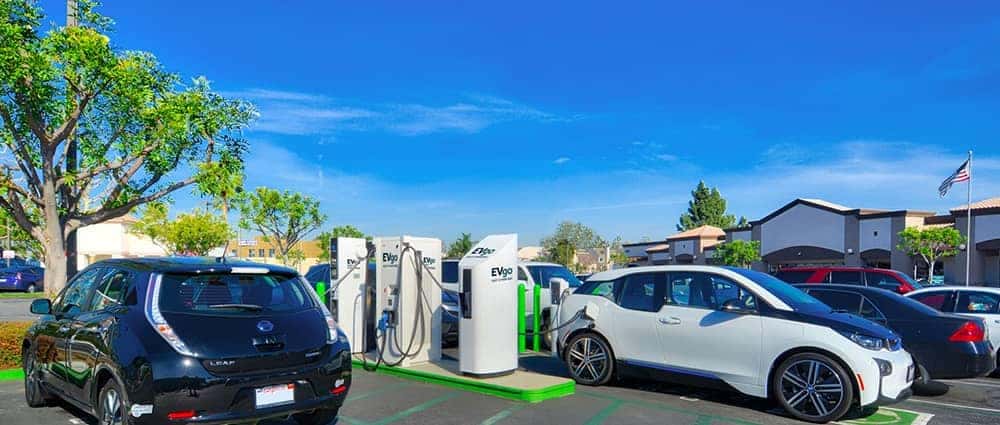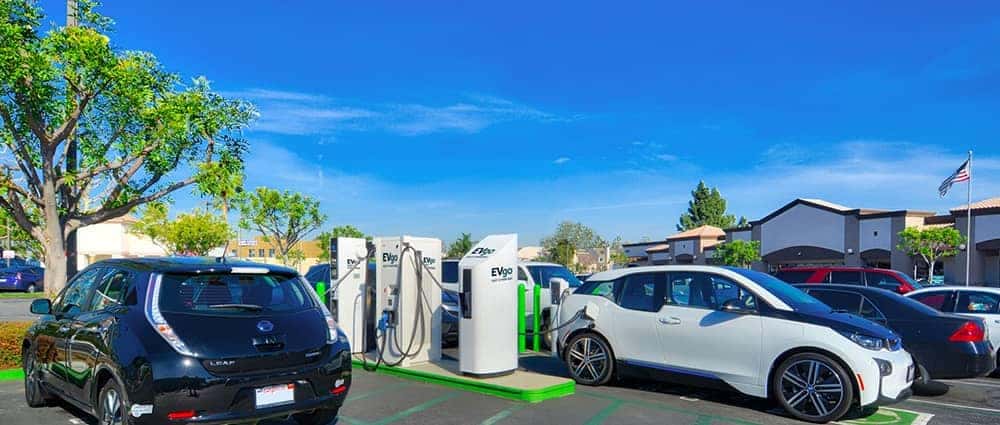 Electric Vehicles. When consumers hear that blend of words, they may have the fear of being stranded in the middle of nowhere because their electric motor battery died and an electric charging station is nowhere in sight. That's not necessarily true – especially in South Florida. Downtown Miami has many electric charging stations , and more EV charging stations are popping up in Brickell, South Beach, and Wynwood . Charging an electric vehicle gets easier every year, and with helpful apps like PlugShare , anyone with a smartphone can find the closest charging station to them. Automotive brands out there are taking notice, and the Hyundai Motor Group, owner of Kia Motors, has recently finalized a partnership with EVgo to make finding charging stations easier.
EVgo and Kia Motors
EVgo is the largest electric vehicle (EV) charging network in the United States. Operating as an app, EVgo works much like PlugShare. PlugShare can shows consumers all kinds of charging stations and filter the results, displays a Google Maps-type map to show the driver local charging stations on-the-go, as well as provide details about each. For EVgo, users would get similar features, able to get a quick look at available charges. That's about to change with this new partnership.
Now, consumers won't need to rely on their phone to use EVgo. Soon, all its features will be available inside the car via the touchscreen and infotainment system. Not only will users be able to see all nearby EVgo chargers and whether or not they're available for use, but then, the in-car navigation system can set a route directly to the charger. That makes things a whole lot easier, especially if the driver doesn't know what they're looking for, or if the charging station is hidden away in a parking lot or garage.
On top of this, EVgo is looking to be even more powerful by improving their charging speeds. With the 2019 Kia Niro EV and 2020 Kia Soul EV also upgrading their charging speed, this should be a good match up. Both vehicles can be charged at about 100 kW for a 50-percent charge up when using a Combined Charging System (CCS) DC fast-charge, standard equipment for both. EVgo is working on installing 150 kW and 350 kW chargers around the country – although the Kia Soul EV and Kia Niro EV may max out at 100 kW, one would hope there's an option on the charger for the consumer. It may be a few generations before EVs can handle 350 kW.
We do wonder where the Kia Motors wireless EV charging station fits into all of this. It may have taken a back seat while Kia works on improving their current electric vehicles before building a whole new charging station. With the 2019 Kia Niro EV set for release soon, and with an estimated driving range of anywhere between 230-280 miles depending on the powertrain, we'll soon see the benefits of Kia Motors hard work. Want to stay up to date on everything coming from Kia? Follow us on Miami Lakes Kia social media .
Photo Source/Copyright: EVgo.com
Previous Post Introducing the 2020 Kia Soul EV Next Post Two Kia Models Win Best Buy from Consumer Guide