Two Kia Models Win Best Buy from Consumer Guide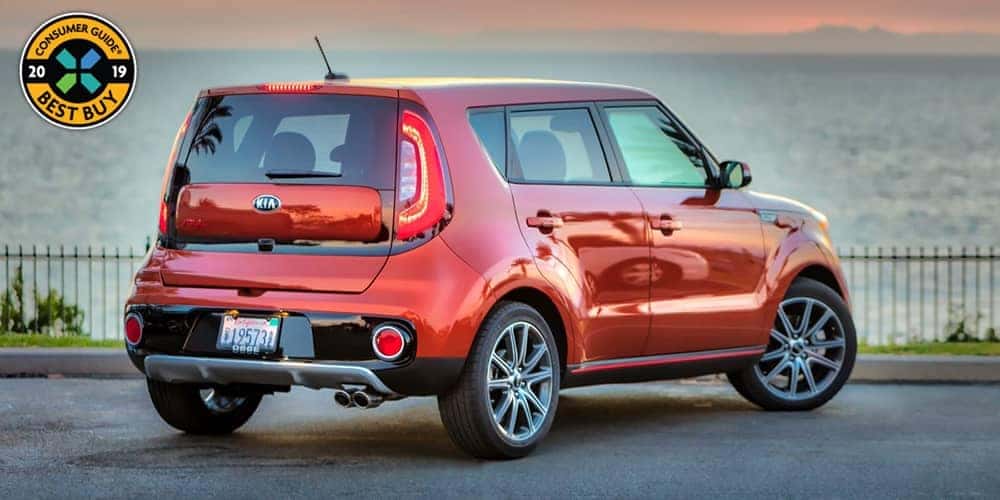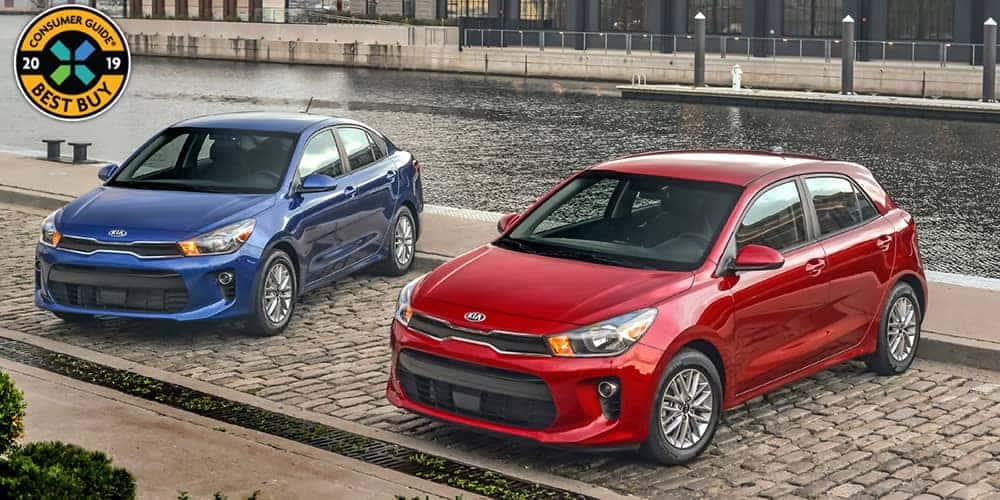 It's just the week of good news isn't it? Consumer Guide ® Automotive finished their "Best Buy" awards list, naming the vehicles that deserve it the most for their respective segments and why. We just finished talking about how the 2019 Chrysler Pacifica and 2019 Ram 1500 won 2019 Best Buy for their classes. Now we have two more vehicles to congratulate, and this time from Kia Motors – say hello to two new Best Buys, the 2019 Kia Rio and 2019 Kia Soul.
Consumer Guide Automotive
For four decades, Consumer Guide has been one of the leading publications when it comes to reviewing automobiles while offering an authoritative and objective outlook. Their team of editors has more than 100 years of automotive experience combined, and that makes them a formidable team to make professional, unbiased evaluations of new and used vehicles. Many consumers today seek out Consumer Guide today for shopping advice and getting a transparent look at a vehicle they may have in mind. For the Best Buy awards, the editors at Consumer Guide Automotive analyze, compare and evaluate vehicles by putting them through a variety of tests that help distinguish themselves amongst others in their class.
Kia Motors Shines
"Kia's two 2019 Best Buy Awards demonstrate the brand's ability to build high-value vehicles that offer car buyers levels of comfort and refinement that are generally found in more-expensive offerings…The Kia Soul earns our Best Buy honors primarily for its excellent passenger and cargo accommodations and its value pricing and the Kia Rio warrants our Best Buy honors for its impressive value and refinement for the price. Rio is one of the best-riding and quietest vehicles in its class." – Tom Appel, Publisher, Consumer Guide® Automotive
As if the cat wasn't already out of the bag, the 2019 Kia Soul and Kia Rio both won the Best Buy for their respective segments. Each vehicle was picked after, according to Appel, Consumer Guide editors logged more than 100,000 miles during the evaluation phase. Every year, the editors spend those 100,000 miles evaluating vehicles based on their price, features, performance, accommodations, fuel economy, reliability records, and resale value. Why 100,000 miles? Each vehicle needs to be assessed for real-world driving experiences – genius!
Consumer Guide Automotive picked the 2019 Kia Soul for its impressive passenger room, flexible cargo space, and available upscale features that make this hatchback stand out. With a slightly elevated ride height for 2019 and tall "box-on-wheels" body shape, the Kia Soul has managed to find a balance between car and SUV. With a lot of personality and comfort, this hatchback handles as well as it is comfortable.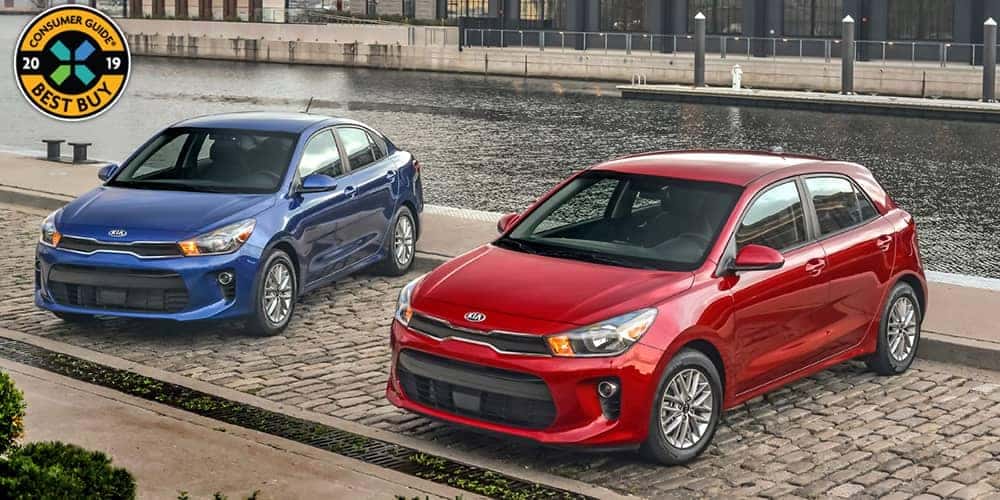 The 2019 Kia Rio actually surprised Consumer Guide Automotive editors with better-than-expected comfort, quietness, and driving enjoyment, and all at a bargain price of $16,490 (plus destination fee) for the starting MSRP. Consumer Guide Automotive also appreciated that the Kia Rio came in a sedan and hatchback body style. Consumers do like choices after all.
"It's always rewarding for Kia and its employees when any of our vehicles receives an award…But it's doubly gratifying when it's two vehicles, this time Rio and Soul, and even better when we're recognized by a respected publication like Consumer Guide." – Orth Hedrick, executive director of Car Planning and Telematics, KMA
Kia Motors has been doing so well this year, and they're only going to get better. Looking for your "Best Buy"? Find the 2019 Kia Soul and 2019 Kia Rio at Miami Lakes Automall today.
Photo Source/Copyright: Kia Motors and Consumer Guide
Previous Post Kia Motors Gets New EV Charging Station App Next Post What Makes the Kia Stinger an Icon?