Kia Motors Gets New Hybrid Transmission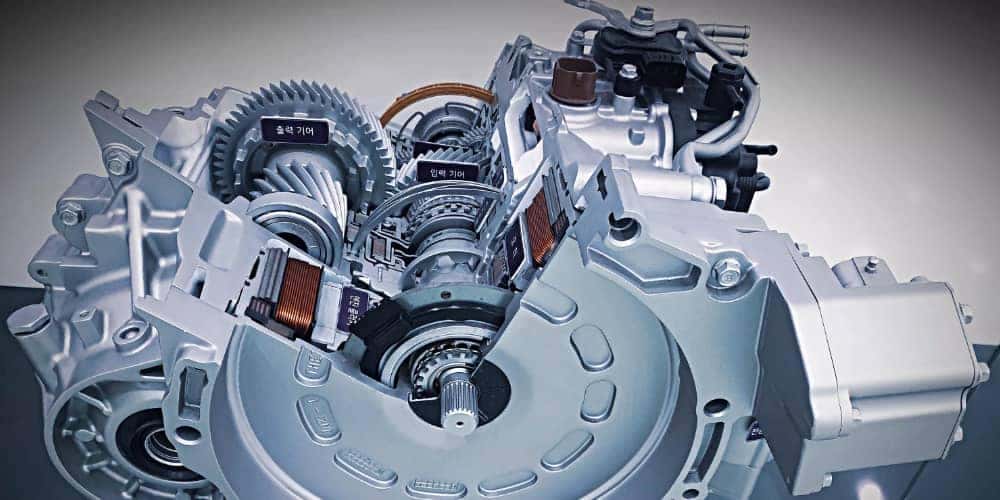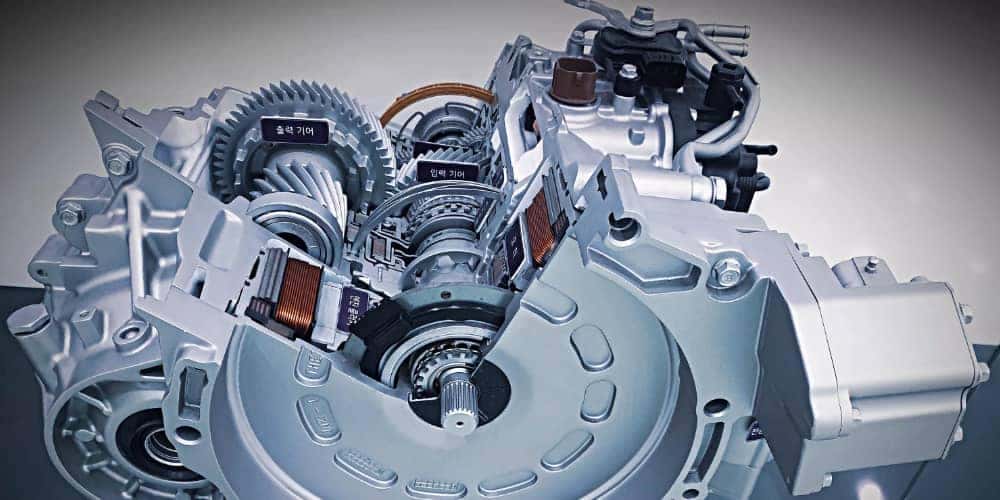 Automakers aren't just in a race to make the most efficient vehicle out on the market, they're constantly in a race for better tech for their vehicles. With self-driving cars still far out in the future, alternative fuel has quickly become the goal automakers have their sights set on. Some automakers are just getting into the biz, but other automakers, like Kia Motors, have been producing hybrids, plug-in hybrids, and electric vehicles for several years. Sometimes, this technology can bleed from one vehicle type to another, like the recent Hyundai and Kia Motors development of "Flex Brake" technology that allows drivers to adjust the braking power of the brake pedal, similar to adjusting the regenerative braking feature on plug-in hybrids and electric vehicles. Next on the list is to improve the future of hybrid models, and Hyundai and Kia have seen to that as well with their new technological development – Active Shift Control (ASC) transmission.
Doesn't sound familiar, does it? That would be because Hyundai Motor Group, the parent company of Kia Motors, has developed the world's _ first _ Active Shift Control (ASC) transmission technology. It's a new technology that, in short, improves shift times, improves fuel economy, and conserves energy.
"The development of world's first ASC technology is a remarkable innovation which incorporates precise motor control to automatic transmission…It will not only save fuel but also provide a more fun driving experience for our customers." – Kyung Joon Chang, Vice President and Head of Powertrain Control System Group of Hyundai Motor Group.
What are the benefits? Unlike conventional hybrid vehicles that do not have torque converters and lose energy when shifting gears, ASC technology improves the process of transmission by applying new control logic software to the Hybrid Control Unit (HCU). This system is responsible for monitoring the rotational speed of transmission and synchronizing it with the rotational speed of the engine. ASC technology helps the hybrid's electric motor align the rotational speeds of the engine and transmission to reduce gear shift time by 30-percent, from 500 milliseconds to 350 milliseconds. Moreover, the ASC technology doesn't just improve hybrid vehicle performance – it also improves their fuel economy.
This wouldn't be the first new development in the automotive market for hybrid vehicles. Just recently, Fiat Chrysler Automobiles (FCA) signed a contract with ZF, their well-known transmission supplier to the Dodge Challenger, Dodge Charger, Jeep Grand Cherokee, and Ram 1500. Called "Hybrid-Ready Transmission", by 2022, FCA will be offering the next generation of the ZF eight-speed gearbox, 8HP. In the same interest of improving the performance of hybrid vehicles, 8HP is an eight-speed concept that retains the easy adaptability for either a torque convertor or electric motor. They're tackling the same problem Hyundai Motor Group and Kia Motors are handling with Active Shift Control transmission – replacing the torque convertor with an integrated electric drive unit.
There's no word on what vehicles this new technology will show up in first. Kia Motors has claimed that the automaker will soon become an all-electric automaker . That seems unlikely with the new Kia Motors GT-line just starting up. We've already seen the debut of the new Kia Rio GT , Kia Forte GT , and Kia Soul GT , so we hope the automaker doesn't stretch itself too thin with all their recent success. With that in mind, keep up to date on everything new with Kia Motors when you follow Miami Lakes Kia social media .
Photo Source/Copyright: cnet.com
Previous Post New Kia Seltos Already Doing Well Overseas Next Post Kia and Hyundai Develop New Flex Brake Technology