Mitsubishi Motors Continues to Rise in Consumer Satisfaction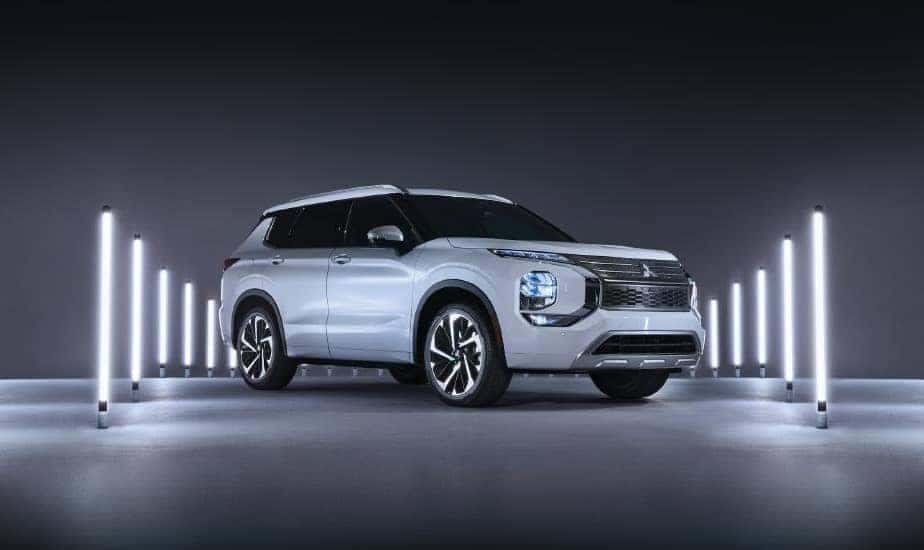 Mitsubishi Motors has had some interesting developments in recent years since joining the Renault-Nissan-Mitsubishi Alliance. With details about the new 2023 Mitsubishi Motors lineup being released, there is still no plug-in hybrid electric vehicle (PHEV) or electric vehicle (EV). There are rumors that an upcoming electrified vehicle for Mitsubishi will be released in Europe under the guise of a rebadged, hybrid Renault Clio, but we'll wait for the release. Despite its jagged history, Mitsubishi Motors North America, Inc. was ranked as the second highest automaker among mass-market automotive brands in customer experience.
"Mitsubishi Motors is in the midst of a brand-wide moment, proven by exciting new vehicles, welcoming new and updated dealerships, and an absolute commitment to customer satisfaction. To see that work validated in the 2022 Reputation Auto Report rankings is exciting, to say the least, and is proof of the value of this hard work…I am proud of the efforts from everyone in the MMNA family who had a hand in achieving this ranking; our ongoing partnership with Reputation has given us the tools to place Mitsubishi Motors at the forefront of the industry." – Mark Chaffin, MMNA president and CEO
The automaker certainly is going through some changes, especially with the debut of upcoming Ralliart editions of select models in the lineup. A new Ralliart edition of the 2023 Mitsubishi Outlander, Outlander Sport, Eclipse Cross, and Mirage will appear in the new lineup. Although the changes are minimal, so far featuring graphics and other rally-inspired touches, minimal car body changes, and some mud flaps for off-road terrain and dirt roads, the Mitsubishi Mirage Ralliart Edition may just be the start of something new for the Japanese automaker.
It's all speculation, but as a result of a quote from Mitsubishi Motors President Takao Kato during an interview with automotive media publication Response, the internet is now abuzz with the possibility that Mitsubishi will finally give the fans what they want and release a sports car. According to Tako, the automaker has plans to start producing cars that the fans are waiting for, and that can only mean one thing – the return of rally cars. Everyone has been clamoring for Mitsubishi Motors North America to return to its rally car roots, back when the automaker first hit the U.S. market. We're also fans, and recently ran a series on the different sports cars of Mitsubishi pas, like the Mitsubishi Colt , Mitsubishi Eclipse , Mitsubishi Lancer Evolution , and even the Mitsubishi Galant AMG .
Circling back to the amazing consumer experience from MMNA and its dealer partners across the U.S, the Reputation analyzed consumer experience in its "2022 Automotive Reputation Report", inclusive of 35,000 automotive OEM brands, dealer groups, and dealerships across the United States, Canada, and Europe. The report found Mitsubishi Motors dealerships on the rise in exceeding every consumer expectations with an improvement of 112 points from 2020 to 2022 and record-breaking sales for the next generation of the Mitsubishi Outlander. Scores are the result of an analysis of customer feedback from dealerships and using a "Reputation Score" metric with a total of 1,000 points. MMNA scored 689 with its recent increase of 58-points since 2021.Will Mitsubishi Motors continue to surpass expectations? Find out when you bring your car in for maintenance at Miami Lakes Automall . You can also find new Mitsubishi models at Miami Lakes Automall any day.
Photo Source/Copyright: Mitsubishi Motors
Previous Post Could Ralliart Special Editions Restart Mitsubishi Rally Cars? Next Post 2023 Mitsubishi Outlander PHEV Goes on Sale November 2022