Could Ralliart Special Editions Restart Mitsubishi Rally Cars?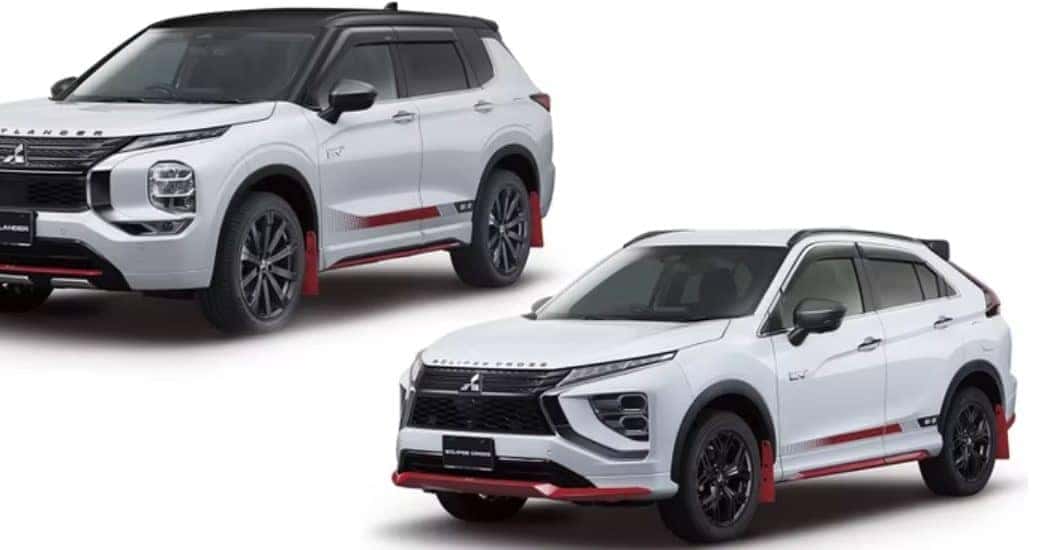 Mitsubishi Motors released its 2023 Mitsubishi lineup , and although the rebadged Renault Clio is still missing, probably a purely European model, something new has been added. In 2021, Mitsubishi brought back Ralliart , the same performance group responsible for the Mitsubishi Lancer Evolution and the Mitsubishi Starion 4WD . In fact, when we saw the concept for the Starion 4WD, completely unprompted, many fans thought this was an early preview of Mitsubishi Motors returning to its rally car roots and release a sports car. Instead, the automaker announced that Mitsubishi was still focused on development of electric vehicles (EVs) and nothing else. The recent Ralliart special edition models added to the lineup say otherwise.
The first Ralliart Special Edition released so far is for the 2023 Mitsubishi Mirage. In terms of performance, there aren't many changes. Still powered by a 1.2-liter engine able to generate 78 horsepower, but the standard transmission is no longer the 5-speed manual transmission. Instead, the Mirage Ralliart Edition will come equipped with the continuously variable transmission (CVT) found on most models in the lineup. The major Ralliart changes are in terms of build and appearance.
Following the classic color scheme of Mitsubishi with a White Diamond paint job and a contrasting black roof, there are sprinkles of red around the body. There are larger black wheel arches in each corner, but from the back we can clearly see "Ralliart" stamped red mud flaps. The "Ralliart" nameplate also stands out with a little color, but the most outstanding graphic is what looks like a three-colored flag. Maybe a racing flag, although none we recognize. The wheel arch trims are made of fake carbon fiber, the cladding around the wheel arches is made of plastic to avoid rust, and the mud flaps are there to help protect some of the underside components when driving on dirt roads or going a little off-road.
This may not sound like a precursor to performance-inspired vehicles, but it could be the testing phase for Mitsubishi and Ralliart. For an automaker with a shaky past, testing consumer interest before making an investment is a wise business choice. It's mostly speculation, but there is some information that does give way to the possibility of Ralliart being more than just for appearances and graphics. Ralliart gives Mitsubishi Motors an opportunity to return to its sports cars, starting with sporting-styled cars. There's also this quote from an interview between automotive media publication Response and Mitsubishi Motors President Takao Kato.
"We will also consider involvement in rallies…We made a big loss in the previous fiscal year, so we want to revive the company first and then give out as many cars as possible that fans are waiting for." – Kato
Before Mitsubishi Motors announced its new business strategy to produce more electrified models, everyone was hoping for a new Lancer, especially after seeing the Mitsubishi Starion 4WD concept art. If "[the cars] that fans are waiting for" part of that quote is really based off of what the fans want, then the return of Mitsubishi to rally race cars could finally be happening. But it's mostly just speculation for now. For more information on Mitsubishi Motors and what's new, follow along with us on University Mitsubishi social media .
Photo Source/Copyright: Mitsubishi Motors
Previous Post 2023 Mitsubishi Ralliart Updates Looks and Capability Next Post Mitsubishi Motors Continues to Rise in Consumer Satisfaction