2023 Mitsubishi Outlander PHEV Goes on Sale November 2022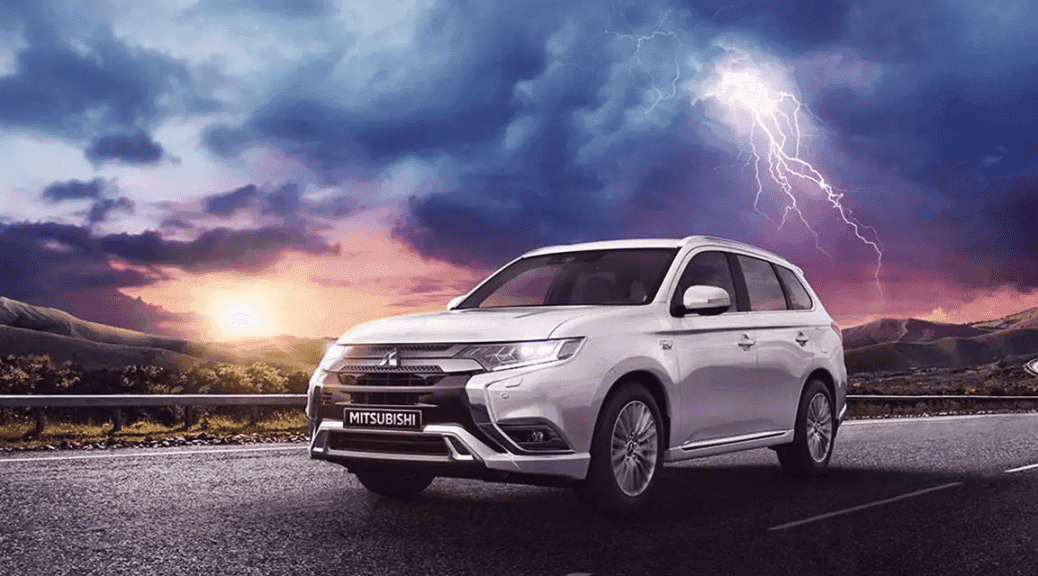 Mitsubishi Motors has been placing a lot of focus on revamping its current lineup before releasing anything new, although it's been two years since the Renault-Nissan-Mitsubishi Alliance announced a new vehicle will be released by the Japanese automaker. There's a little bit of hope that the automaker will return to its rally race roots, starting with Ralliart special limited editions, like the Mitsubishi Mirage Ralliart Edition and the possibility that this could be the jumping off point for Mitsubishi sports cars. Still, the automaker is focused on what is already has, and the next generation of the world's best-selling plug-in hybrid electric vehicle (PHEV), the Mitsubishi Outlander PHEV, is making its way to the U.S.
For 2022 and 2023, Mitsubishi revamped some of its models for the next generation. The seven-passenger 2023 Mitsubishi Outlander PHEV is one such model, making its way to the states in 2017-2018. An award-winning plug-in hybrid SUV, the Outlander PHEV has been known as the flagship for Mitsubishi Motors for years. Word is, Mitsubishi Motors will soon be introducing a new flagship model for the brand and its movement into electric vehicles (EVs) and more electrified options, starting with the rebadged Renault Clip hybrid. The new flagship is said to be an Eclipse Cross PHEV or an entirely new model altogether, but information on this has been limited thus far. Currently, the Outlander PHEV is at the helm, improving a little bit every year.
"The 2023 Outlander PHEV is the pinnacle of Mitsubishi Motors' engineering…With 38 miles of electric range and 420 miles of combined range, this vehicle offers the perfect blend of clean and quiet electric motoring with the ease of refueling and no range anxiety that only a gasoline engine can offer. Customers have been reserving cars at Mitsubishi dealers for months, and we can't wait to start delivering on that excitement." – Mark Chaffin, President and CEO of Mitsubishi Motors North America, Inc.
420 miles of combined range is a pretty strong number for a plug-in hybrid electric vehicle (PHEV) these days, especially for an SUV model. Plug-in hybrid vehicles usually have a large enough battery to offer an all-electric range, and the 38 miles of all-electric range of the Outlander PHEV is thanks to its 350-volt, 20kWh lithium-ion battery pack. To keep the center of gravity low, the mounted below the floor and between the wheels, improving the range over the previous model by 40-percent, and allowing for high performance. With the onboard DC fast-charger, consumers can also enjoy charging up the Outlander PHEV to 80% capacity in approximately 38 minutes – enough time to stop for a snack or a coffee when on the road.
Powered by a 2.4-liter MIVEC four-cylinder Atkinson Cycle gasoline engine and the 350-volt, 20kWh lithium-ion battery pack, the 2023 Mitsubishi Outlander PHEV has two electric motors – one 114-horsepower motor in the front and one 134-horsepower motor at the rear. The combined torque is 332 lb-ft, and we all know torque is more important than horsepower when it comes to capability and performance. Moreover, the 2023 Outlander PHEV is fitted with a new generation of Mitsubishi Motors' twin-motor Super All-Wheel Control (S-AWC) system, an all-wheel drive system for handing all kinds of terrain. The 2023 Outlander PHEV is truly the most advanced and best-equipped vehicle the brand has offered to date, and it starts at $39,845 (plus destination fee).Want to find your own 2023 Mitsubishi Outlander PHEV? Miami Lakes Automall has plenty of new and used vehicles to choose from.
Photo Source/Copyright: Mitsubishi Motors
Previous Post Mitsubishi Motors Continues to Rise in Consumer Satisfaction Next Post Mitsubishi Motors North America Sales Continue to Rise in 2022