Mitsubishi Motors North America Sales Continue to Rise in 2022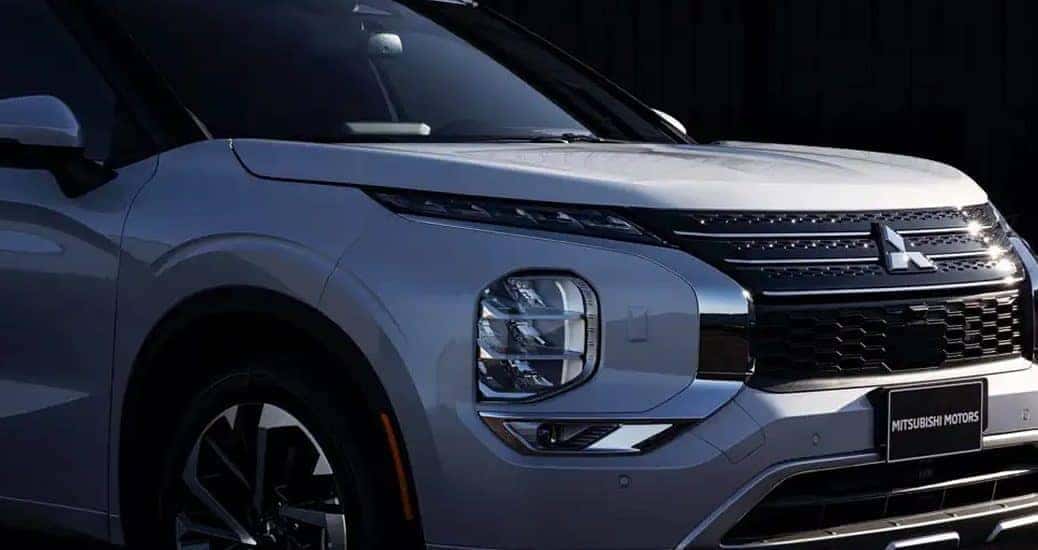 Mitsubishi Motors has been releasing next-generation models of nearly every model in the lineup, and for those that aren't getting a renewal, they're getting the Ralliart treatment instead. We can clearly see this with the next-gen 2023 Mitsubishi Outlander PHEV , upgraded for the new model year, whereas the Mitsubishi Mirage and Mirage G4 seem to be forgotten. Well, the Mirage G4 has anyway, since the Mitsubishi Mirage will also be coming out with a special Mitsubishi Mirage Ralliart Edition . Overseas, Mitsubishi Motors is getting some help with group partner Renault, of the Renault-Nissan-Mitsubishi Alliance, with a rebadged Renault Clio hybrid, to regain its footing. Here in the states, however, Mitsubishi has been making a comeback, and the automaker has the sales to prove it.
Every quarter this year (that's every three months, from Q1 – Q4), Mitsubishi Motors North America (MMNA) seems to be having better sales as opposed to previous years. For the third quarter of 2022, the automaker reported a total of 16,782 vehicles for Q3. That's a 20.5-percent increase as opposed to 2021. On top of that, in terms of year-to-date sales (as in 2022 from January to September), the automaker has seen a 43.3-percent increase in sales. It's all thanks to the new generation Mitsubishi Outlander and Eclipse Cross models.
When the new generation of the Mitsubishi Outlander was released in 2022, this SUV made the Japanese automaker profitable again in the states. New styling changes and upgrades, including full-LED headlights and 20-inch wheels, followed by a suite of technology services available to consumers, such as an advanced 10-speaker Bose sound system with digital subwoofers, it really did feel like a new Outlander SUV. The success shows in the total sales, with the Outlander selling 30,481 units this year – that's the second-best year-to-date performance for the SUV in the nameplate's entire history, dating back to 2001.
Another fan favorite is the Outlander PHEV, known as the automaker's most popular plug-in hybrid model. With the last of the 2022 models sold in July, MMNA expects a substantial sales increase with the next-generation of the 2023 model hitting dealership showrooms in November 2022. The early sellout of Outlander plug-in must be why only six sold during Q3 2022, but a total of 1,132 units were sold over the course of the year, only 500 less than 2021. There will be a slight increase for the 2023 Outlander PHEV, now with a starting MSRP of $39,845 (plus destination fee), this might be the last year before the new flagship – the Eclipse Cross PHEV – takes over.
We're also looking forward to the rest of the Ralliart special edition models and what they could bring to the table. The Mitsubishi Mirage Ralliart Edition is mainly body graphics with some mud flaps and bolder wheel arches. Not much, but word has it that the Ralliart special editions could just be the start of MMNA returning to rally races and producing sports cars. At least, that's how it sounds according to Mitsubishi Motors President Takao Kato during an interview with automotive media publication Response .
"We will also consider involvement in rallies…We made a big loss in the previous fiscal year, so we want to revive the company first and then give out as many cars as possible that fans are waiting for." – Kato
What could that mean? If Mitsubishi Motors sales continue to do well, especially in North America, perhaps a sports car will finally be added to the mix. It's been two years since Mitsubishi Motors announced a new model, and we haven't seen anything. Here's hoping it's more akin to a sports car and not just the rebadged Clio that was under wraps during the Mitsubishi conference about the new generation model lineup. Interested to learn why consumers are going nuts over the Mitsubishi Outlander and Outlander PHEV? Find new Mitsubishi models at Miami Lakes Automall .
Photo Source/Copyright: Mitsubishi Media
Previous Post 2023 Mitsubishi Outlander PHEV Goes on Sale November 2022 Next Post Mitsubishi Reveals 2023 Outlander PHEV Upgrades