The 2022 Outlander Has Made Mitsubishi Motors Profitable Once More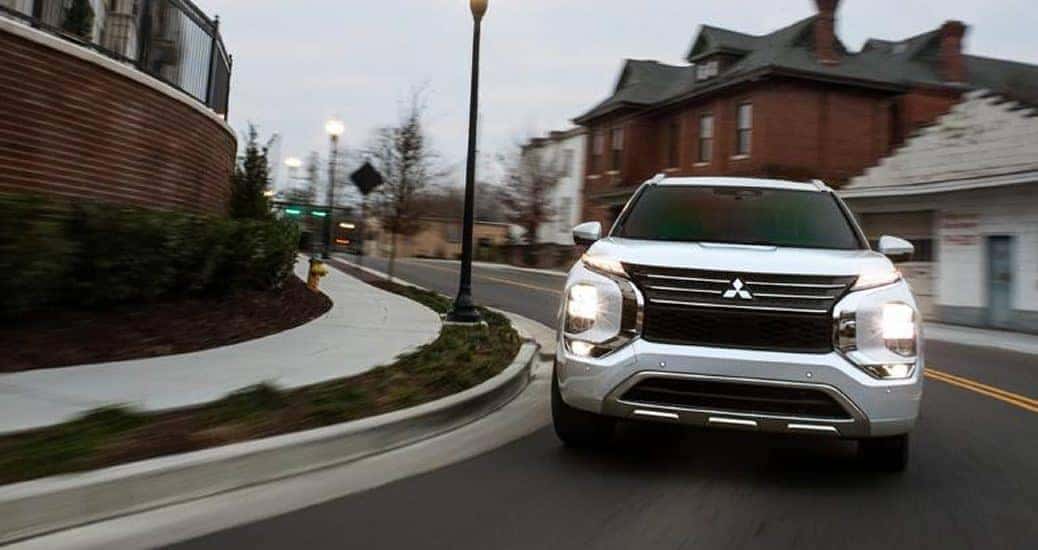 Mitsubishi Motors has seen some crazy ups and downs over the last two years. Just when the Renault-Nissan-Mitsubishi Alliance was gearing up for the mid-term plans of Alliance 2022, the Coronavirus pandemic hit in full force. It messed up a lot of things in the economy, and the semiconductor shortage that followed in 2021 just worsened things. Mitsubishi Motors is supposed to be coming out with a new vehicle, but so far we've just seen the revival of the Ralliart as an appearance package during the 2022 Tokyo Auto Salon with Ralliart -infused Outlander and Eclipse Cross models. Right now, the 2022 Mitsubishi Outlander SUV is carrying the automaker into the land of profits, and sales are going up. The new generation really changed things up, and has become the break Mitsubishi needed.
Engineering
The power under the hood of the 2022 Mitsubishi Outlander SUV may not have changed much, with a 2.5-liter MIVEC DOHC four-cylinder direct-injection engine capable of generating 181 horsepower and 181lb-ft of torque. Keeping things fresh, the standard transmission is a continuously variable transmission (CVT) that helps to improve the control and fuel economy of the vehicle. Speaking of control, a new chassis and suspension have been installed for improved stability and performance, and with Mitsubishi's new All-Wheel Control technology, this SUV can handle various types of terrain. Six drive modes have also been added to meet the demands of the driver.
Style
The look and feel of the new 2022 Mitsubishi Outlander are where consumers will find the most changes. It seems a trend when refreshing an SUV to make it beefier and sporty for a more powerful look than something for storage and seating space. New full-LED headlights and 20-inch wheels help back this up, and with that in mind, the sculpted sides of the body match the bold front fascia to a hexagonal rear and T-shaped high-stability taillights. Inside, the cabin is a complete contrast. Instead of going for a muscular performance look, the interior is one of hospitality. The interior lighting, display controls, and storage space offer plenty of room and a sense of luxury to the driver and passengers. Offering 33.5 cubic inches of cargo space, and able to seat up to seven people, riding around in the Mitsubishi Outlander SUV has become a welcoming and comfortable experience.
Tech
Over the years, Mitsubishi Motors has upgraded the technology offered in its models. The 2022 Outlander shows this with Mitsubishi Connect, a suite of services available that can keep consumers informed and connected to apps and features like Apple CarPlay and Google Android Auto. With an advanced 10-speaker Bose sound system with digital subwoofers available, consumers can really enjoy the beats the next time they're on the road. Mitsubishi has also been upgrading its safety features, and the 2022 Outlander shows that, equipped with MI-Pilot Assist which is Mitsubishi's advanced driver-assist system. Offering advanced safety features such as lane-keep assist, lane centering, and speed control, this is just the beginning. Advanced features include active blind spot assist, rear automatic emergency braking, forward collision mitigation, a tire pressure monitoring system, and a 360-degree multi-view camera.
Unlike most vehicles, the 2022 Mitsubishi Outlander comes with some of the best auto warranties around. Every Mitsubishi Motors vehicle is covered by a basic 5-year/60,000-mile warranty. They also have a limited powertrain warranty for 10-years/100,000 miles and an anti-corrosion warranty for 7-years/100,000 miles. Finally, roadside assistance comes with a 5-year warranty. With so much to offer in the new generation, the 2022 Mitsubishi Outlander is keeping Mitsubishi Motors in the green. Want to find out what all the fuss is about? Take a test drive of your new Mitsubishi Outlander at Miami Lakes Automall .
Photo Source/Copyright: Mitsubishi Motors
Previous Post Mitsubishi Mirage Beats the Competition in 2021 Next Post Mitsubishi Electric Starts New Building Management System Business