Mitsubishi Reveals 2023 Outlander PHEV Upgrades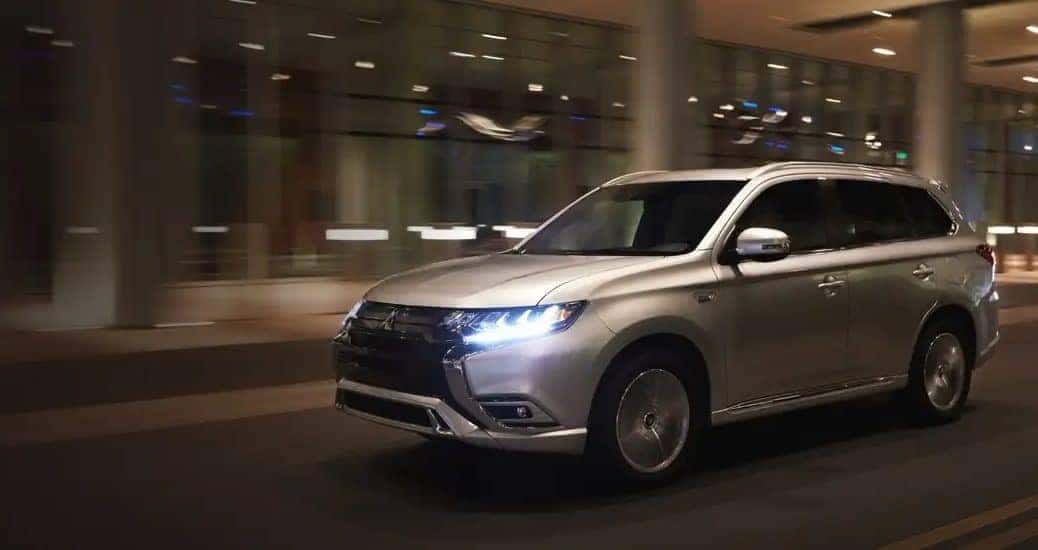 Mitsubishi Motors has been squeezing all it can out of its current lineup before moving onto more electrified models. With a next generation model for most vehicles in the lineup in 2022, 2023 brings a few more upgrades and starts off the Ralliart special edition models, starting with the Mitsubishi Mirage Ralliart . Some say it could be the full return of Ralliart sports cars , but for now, it's just for appearances. The most recent model to get a little extra love is the Mitsubishi Outlander PHEV. With the 2023 model recently announced, some new tech has been added, plus a range-topping 40th Anniversary Edition.
"Since its introduction, Outlander PHEV has provided a unique blend of electric power and gasoline range. For most customers, a PHEV that allows up to 38 miles of clean and efficient all-electric motoring, combined with the ease of refueling of a gasoline engine, is the perfect transportation solution. This allows most users to spend the bulk of their daily driving needs using electric power, but still allows up to 420 miles of total range for a weekend full of exploring…We were the first PHEV SUV to market when the car launched globally in 2012, and now we're adding more power, more range, more inspiring technology, and more convenience, providing an even better value for owners and resetting the standard by which all PHEVs should be measured." – Mark Chaffin, MMNA CEO
What's new for 2023? The 2023 Outlander PHEV features an all-new version of Mitsubishi Motors' plug-in hybrid electric drivetrain. This is good news, delivering more power and torque, plus greater all-electric range. We're looking at 38 miles of all-electric range (AER) and up to 420 miles of overall range. The twin-motor system now boasts a combined 248-horsepower and 332 lb-ft of torque with a 64 MPGe (miles-per-gallon equivalent) rating.
Mitsubishi's new "Innovative Pedal" technology has been added to the 2023 model, a near-one-pedal acceleration and deceleration feature found on usually only found on battery-electric vehicles (BEVs). We were never incredibly comfortable with this idea – no brake pedal? That's a lot of confidence being placed into the stopping power of an automobile. Maybe that's why Mitsubishi has made its new generation of the brand's signature Super All-wheel Control (S-AWC) all-wheel drive system a standard across the new lineup.
Expanded into seven trims – ES, SE, SE with a Tech Package, SEL, SEL Touring, SEL Premium, and the 40th Anniversary Edition, this is shaping up to be the strongest Mitsubishi Outlander PHEV lineup yet. Starting at $39,845 (plus destination fee), every trim gets some new standard equipment. This starts with simple things like a 12.3-inch Full LCD Meter Cluster Display to new advanced safety features standard, including Predictive Forward Collision Warning (PFCW) and Lane Departure Warning and Prevention (LDW & LDP). Starting with the SE w/ Tech Package, consumers get a new power panoramic sunroof, and that classic Mitsubishi luxury feels starts in the SEL with leather upholstery and heated rear seats as well as heated front seats. The piece de resistance might just be the Bose Premium Audio system with nine speakers. The 2023 Outlander PHEV is the best-equipped, most connected vehicle the automaker has sold in the U.S. to date, and it should be hitting dealership lots soon. Looking to get behind the wheel of your own Mitsubishi Outlander PHEV? Find it at Miami Lakes Automall .
Photo Source/Copyright: Mitsubishi Motors
Previous Post Mitsubishi Motors North America Sales Continue to Rise in 2022 Next Post Mitsubishi Unveils XFC Concept During Vietnam Motor Show 2022