Mitsubishi Unveils XFC Concept During Vietnam Motor Show 2022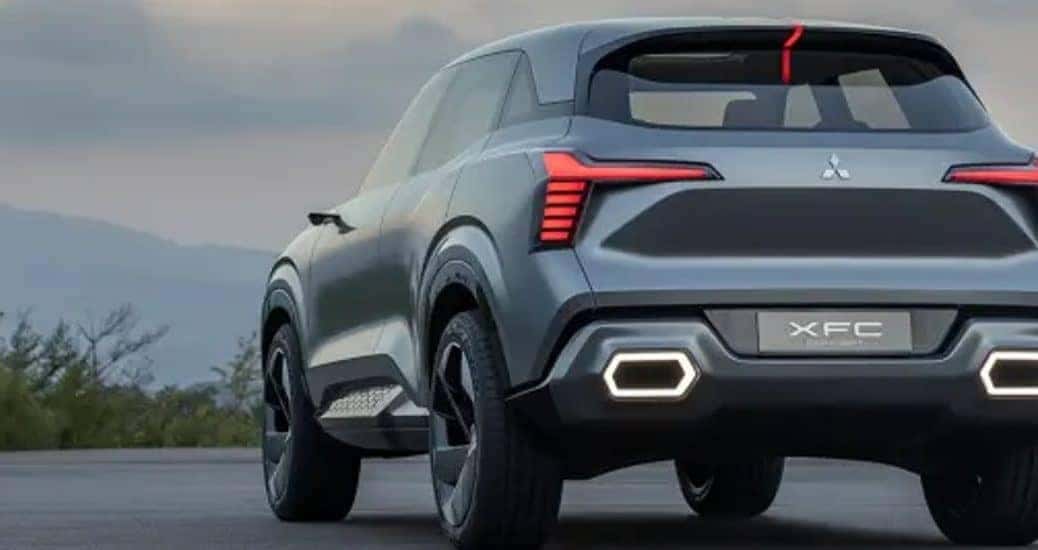 Back in May 2020, just as things were getting shaky in the states, and across the globe, the Renault-Nissan-Mitsubishi Alliance shared its mid-term plans for Alliance 2023 . At the time, that was the name of the business strategy the Alliance was working on before extending to 2030 like so many other automakers. Two years ago, the new business strategy announced a new "Follow the Leader" theme, where one automaker would release a new vehicle in its respective region, and depending on its success, the other automakers would release their own version in their respective regions. Mitsubishi Motors was first in line, and after that rebadge of the Renault Clio hybrid, we were worried the Japanese automaker gave up. It would seem not all hope is lost with the new Mitsubishi XFC Concept at the Vietnam Motor Show 2022.
We can't celebrate just yet. Mitsubishi Motors has teased many vehicles overseas that have yet to see the production line. A secret Ralliart vehicle was teased at the 2022 Tokyo Auto Salon in January, and we've heard nothing about it since. Back in 2019, the Mitsubishi MI-TECH appeared at the 2019 Tokyo Motor Show, a new plug-in hybrid electric vehicle (PHEV) that it seems the automaker has passed on in favor of its successful Outlander PHEV and rumors about the Eclipse Cross PHEV becoming the new flagship of the brand. There was some talk about bringing the Lancer Evolution nameplate back as a crossover, and the e-Evolution concept was still a contender. Mitsubishi Motors is positioned as the first automaker of the Alliance to make its debut with a vehicle in the C- or D-segment in terms of car classification, and we have yet to see anything until now.
A C-segment is a "medium-sized car", also known as a family cars and even compact cars. D-segment vehicles are known as "large cars", typically passenger cars made to hold passengers and cargo – a crossover or small SUV. It sounds like the latter is exactly what Mitsubishi Motors is aiming for with the Mitsubishi XFC Concept. Although a global debut, the vehicle is said to be released solely in the ASEAN (southeast Asian) market and Vietnam in 2023 before going global and becoming a core model of the lineup. Designed to complement the likes of the Mitsubishi Outlander PHEV, it's unclear if this is a replacement or just an expansion of the lineup, but honestly, the automaker has enough SUVs as it is. What's the saying again? "If it's not broken, why fix it" seems to be the slogan for Mitsubishi at the moment.
"We will launch the new compact SUV sequentially in the ASEAN markets including Vietnam in fiscal year 2023…In the future, we plan to add an electrified variant to the lineup and to also roll it out in regions outside ASEAN. We hope to grow the model from a vehicle for the ASEAN market to a global strategic vehicle, making it a core model like the sales-leading Xpander crossover MPV." – Takao Kato, president and chief executive officer, Mitsubishi Motors
The description is strong yet agile when it comes to the Mitsubishi XFC Concept, starting with its three-diamond emblem in the front, a new Dynamic Shield, larger wheels, and a sporty profile that still offers plenty of ground clearance for going off-road. A sports car that can handle 4×4 terrain definitely sounds like something new for the automaker to tangle with. Made for performance as well as protection, the body has been sculpted for a muscular tone with front and rear fender flares while smooth lines express the power and dynamic driving that lurks underneath and inside. The interior cabin is spacious with plenty of legroom and high-tier comfort – Mitsubishi Motors has been slowly etching its way into luxury cars, and there's a fine line between another off-road SUV with ample cargo space and a comfort vehicle that handles like a sports car.
With plenty of ground clearance and four drive modes — Normal, Wet, Gravel and Mud – performance will be the term that keeps coming to mind. The "Wet" mode will be increasingly helpful for countries and regions known for sudden showers coughFloridacough. Safe driving in all kinds of conditions has been a staple of Mitsubishi with its Super All-Wheel Control/all-wheel driving system found in most vehicles in the lineup. Vehicle stability, high-quality comfort, and a dash of technology, and this new concept would be what we're waiting for. After all, the e-evolution tagline was all about a high-performance SUV. Could the Mitsubishi XFC Concept be it? Follow along with us for more information about new Mitsubishi Motors vehicles and what happens next. Join the discussion on Miami Lakes Automall social media .
Photo Source/Copyright: Mitsubishi Motors
Previous Post Mitsubishi Reveals 2023 Outlander PHEV Upgrades Next Post Mitsubishi Challenges the PHEV Competition with the New Outlander PHEV