Five Latest Investments by Alliance Ventures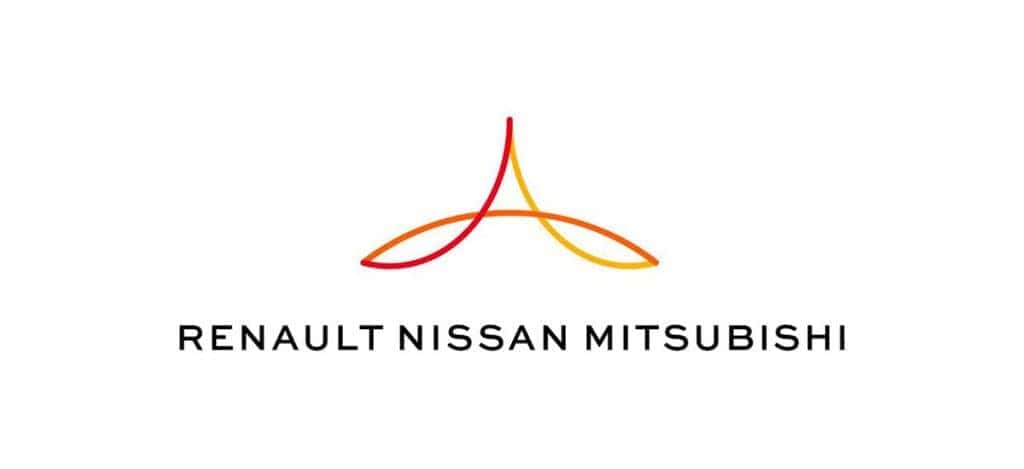 Renault-Nissan brought Mitsubishi Motors into the fold back in 2016 to create the new Renault-Nissan-Mitsubishi Alliance . Over a year, Mitsubishi Motors finished producing its last in-house vehicle, the 2018 Mitsubishi Eclipse Cross , and started to use Nissan's resources to get a running start as part of the alliance. In January 2018, the Renault-Nissan-Mitsubishi Alliance began a new funding campaign called "Alliance Ventures" to invest $1 billion in order to support open innovation, start-ups, and entrepreneurs in technology with a focus on autonomous systems, electric vehicles (EVs), connectivity, and artificial intelligence. The fund will last five years, and to start things off, $200 million was allocated for the first year's budget – $50 million of that budget has already been spent in the last five months. Here's a list of all five investments.
Overseas
Being that all three automakers are from the other side of the hemisphere, with Mitsubishi Motors and Nissan settled in Japan, and Renault in France, the investments started overseas. The first was with the DiDi Auto Alliance . Founded by DiDi, an artificial intelligence and autonomous technology conglomerate in China, the DiDi Auto Alliance is an intelligent ride-sharing alliance working on providing new smart mobility solutions in China. The main goal of the DiDi Auto Alliance aims to unite all its members to transform the business model of the automotive industry and become the largest full-capacity vehicle operator platform in the world by providing services like auto leasing and sales, auto finance, auto service, fleet operation, and car-sharing solutions. The Renault-Nissan-Mitsubishi Alliance struck a deal to help fund the DiDi Auto Alliance in exchange for their automotive services.
A France-based company, Kalray , has also received funding from Alliance Ventures, being that their current goals are very similar to those of the alliance. In addition to their plug-in electric hybrid vehicles, the alliance plans to develop fifteen models with autonomous features by 2022; Kalray is working on developing a microprocessor that can be used in autonomous driving. Sounds like the perfect match and a smart investment.
The second China-based company Alliance Ventures funded is a company being sought out by many other automakers. Sinovation Ventures is a company focused on artificial intelligence, and recently made a decision to invest in Israel's Maniv Mobility. This campaign for developing new car technology is currently funded by Jaguar, Land Rover, and Valeo. Francois Dossa, the head of Alliance Ventures, announced that a deal between the Renault-Nissan-Mitsubishi Alliance and Maniv could be signed by June 2018.
Domestic
Having headquarters and lineups in North America, it only makes sense for the Renault-Nissan-Mitsubishi Alliance to plant some seeds in domestic soil as well. Silicon Valley, the high-tech hub of the San Francisco Bay Area, has a similar platform to the DiDi Auto Alliance, and most likely will serve the same function for the alliance. Known as " Shift ", this company will serve as a domestic platform to buy and sell used cars for projects the alliance is overseeing, like their own hybrid and electric vehicle market, currently estimating a total of 500,000 plug-in electric hybrid vehicles (PHEVs) in production.
Another U.S.-based company that sounds like a smart investment is Ionic Materials . Currently developing solid-state cobalt-free battery materials for hybrids and plug-in hybrids, and with automakers looking for cheaper ways to make high quality hybrids, plug-in hybrids, and electric vehicles with a profit, getting in on the ground-floor is the best move for the alliance via Alliance Ventures. There is a sixth investment currently being discussed between Alliance Ventures and another company, but it has yet to be approved, so details are currently slim.
The dice fall on a Robotaxi company. Around the same time the alliance announced the Alliance Ventures campaign, the alliance also announced their plans to talk about building partnerships between the Renault-Nissan-Mitsubishi Alliance and Robotaxi companies in 2018 . A Robotaxi transportation network would basically act as an an autonomous, self-driving taxi service, embedded with artificial intelligence integrated into the console for human-to-robot interaction without the need for a driver. So Uber or Lyft, but without someone in the driver's seat. Google's Waymo, built on a fleet of Chrysler Pacifica Hybrid units, recently received approval to run as an autonomous network in Phoenix, Arizona, so it's only an amount of time before other automakers working on self-driving autonomous vehicles to also get in on the act.
* This is all that's been revealed so far, but with seven months and $150 million left, the Renault-Nissan-Mitsubishi Alliance has plenty to work with. We'll discuss new investments and developments on Miami Lakes Mitsubishi social media . *
* Photo Source/Copyright: Alliance-2022.com *
Previous Post Going Green Award Winners Available at Miami Lakes Automall Next Post Almost Half-Way Through 2018 and Mitsubishi Has Accomplished A Lot