Kia Motors Rumor About a Kia Optima GT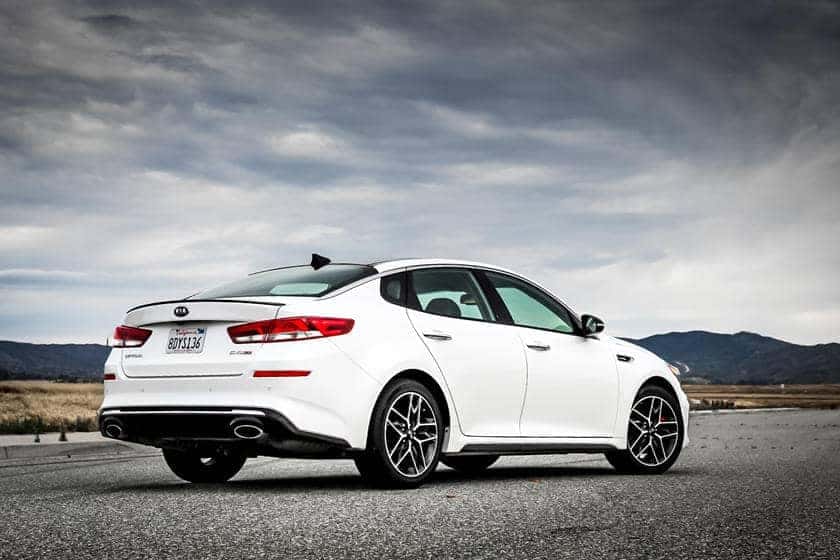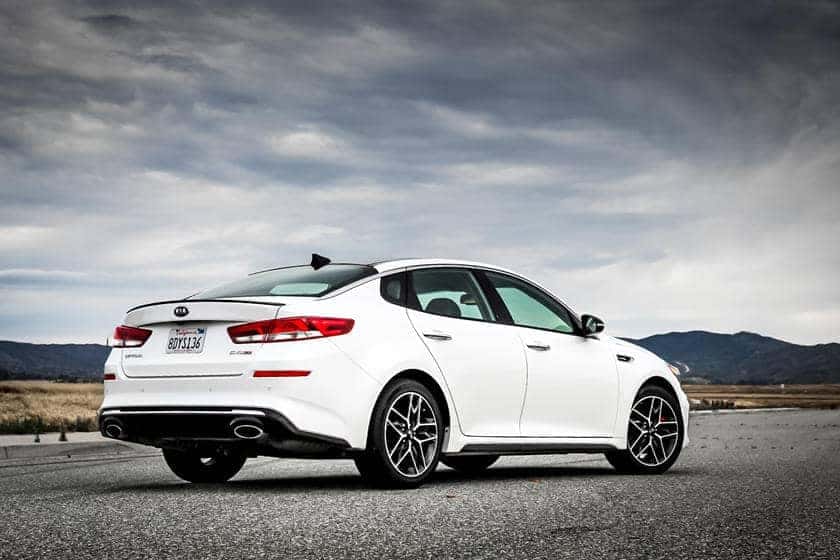 When Kia Motors announced that the automaker was going to start producing a GT-Line for some of its vehicles, there were questions as to which models would receive the high-performance package. Like with their hybrid lineup, if Kia Motors is going GT , then they're going to test the GT-Line on their most popular models. That means the debut of the Kia Rio GT , specs on the 2020 Kia Forte GT , the 2020 Kia Soul GT , and the Kia Optima GT are at the top of the list. We like to think it all started with the Kia Stinger GT. A fast and affordable sports car that's even faster than some of the world's most luxurious sports cars. Some of us are waiting on that Kia Optima GT, what with how similar the Kia Optima and Kia Stinger are, and recent news sheds some light on some of the big changes coming to the Kia Optima lineup.
It makes sense that the Kia Optima is also on the list for the GT-Line. The original Kia Optima was so popular that it gave rise to some of Kia Motors first steps into the alternative fuel market with the Kia Optima Hybrid and Kia Optima Plug-in Hybrid . Plus, there's already some changes being made to the Kia Optima for the 2021 model year, mostly in the name of an improved design for the next-generation of the vehicle. In 2021, the Kia Optima will feature a new sporty front and rear fascia and a full-width LED taillight bar giving it more of a sports car feel than a family sedan. If that's the case, then the rumors that Kia will be introducing a Kia Optima GT model could be true.
Rumor has it that an upcoming Kia Optima GT will be a 2.5-liter turbocharged four-cylinder engine, with an expected horsepower of 275 or more. Kia Motors currently has a great seven-speed automatic transmission, but an all-new eight-speed (wet-clutch) dual-clutch transmission has recently been introduced into the Hyundai Motor Group lineup, so we know what that means – Kia Motors will eventually get it too. Along with the powertrain upgrade, the Kia Optima GT will also come with all-wheel drive. It may even feature the new drivetrain transfer case Kia Motors was working on that allows consumers to easily switch between rear-wheel drive and all-wheel drive.
What else is included in a GT-line model? So far, the best example we have is the 2020 Kia Soul GT. Made to look more like a sports car, the 2020 Soul GT is defined by a sportier exterior featuring black side mirrors, fog lights, red accents, narrow headlights, and a more angular tiger-nose grille. We're hoping to see a reveal of the new 2020 Kia Optima at the upcoming 2019 Los Angeles Auto Show in November 2019, and with any luck, the rumor about the Kia Optima GT could be confirmed. Hopefully we won't have to wait until next year for the good news.
Want to keep up on all the exciting news about Kia Motors? Follow us on Miami Lakes Kia social media . You can also take a look at all the Kia Optima has to offer at the Miami Lakes Automall .
Photo Source/Copyright: CarBuzz
Previous Post Kia Motors Gets Partnership with Aptiv Next Post Could Kia Motors Have Self-Driving Cars in Five Years?