Kia Motors Gets Partnership with Aptiv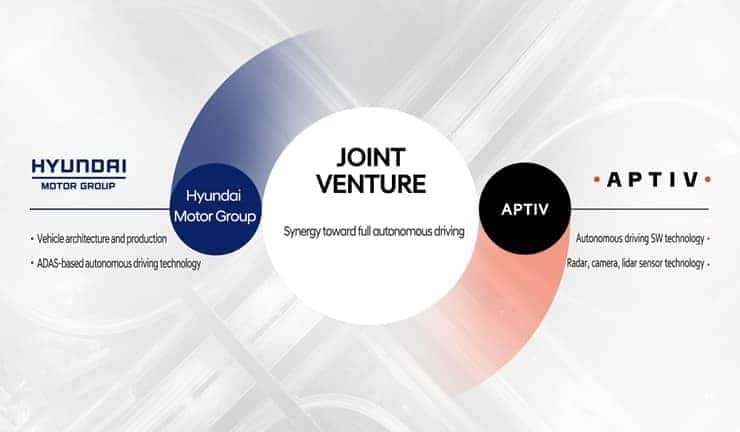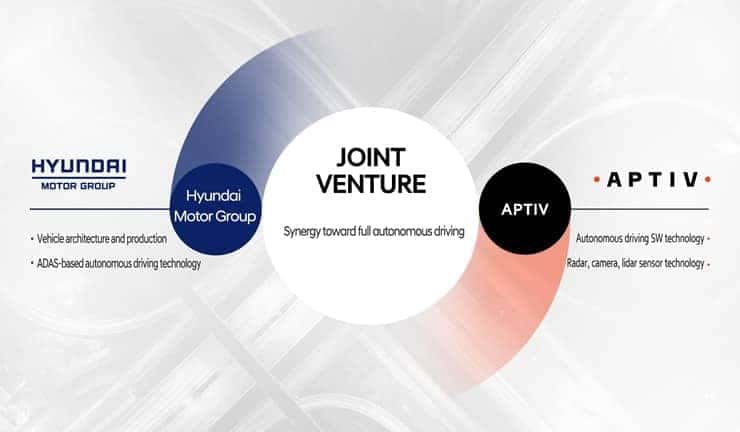 Sneaking past us at the end of September was a new joint venture partnership between the Hyundai Motor Group and Aptiv, a global technology company dedicated to developing safer, greener, and more connected solutions for the future of mobility. As we all know, anything that the Hyundai Motor Group becomes a part of directly translates to Kia Motors, an automaker under the Hyundai Motors umbrella. The agreement between Hyundai Motor Group and Aptive is a 50-50 split, valued at a total of USD 4 billion, will be working towards what they call a global autonomous driving ecosystem.
"The new joint venture marks the start of a journey with Aptiv toward our common goal of commercializing autonomous driving…The combined capabilities of Aptiv, a leading global technology company, and our Group, a global OEM, will create invaluable synergy to lead the autonomous driving landscape." – Euisun Chung, Executive Vice Chairman, Hyundai Motor Group
The partnership we're watching take flight is between one of the industry's most innovative vehicle technology providers and one of the world's largest vehicle manufacturers. By working together, the aim of the joint venture is to design, develop, and commercialize SAE Level 4 and 5 autonomous technologies to further the partners' leadership position in a growing market of autonomy and artificial intelligence. With each company having a 50-percent stake, Aptiv will be contributing its autonomous driving technology, intellectual property, and approximately 700 employees focused on the development of scalable autonomous driving solutions amounting to USD 2 billion. The Hyundai Motor Group is investing their portion, and Hyundai Motor, Kia Motors and Hyundai Mobis will collectively contribute USD 1.6 billion at closing and the remaining USD 0.4 billion in vehicle engineering services, R&D resources, and access to intellectual property.
Take a look at what the two companies have been able to do alone. Hyundai first began testing autonomous vehicles on public roads in the United States back in 2015. They received a license to do so from the state of Nevada. Just last year, in February 2018, Hyundai successfully demonstrated Level 4 autonomous driving technology on a highway – not only that, but they were five NEXO fuel cell electric vehicles. They traveled from Seoul to Pyeonchang, a total of 190 kilometers, without any driver engagement. Fuel cell electric vehicles are another technology in the mix with the Hyundai Motor Group and Kia Motors, and the two are pretty adamant about pushing it into the market in the coming years.
Aptiv has an industry-leading portfolio of advanced mobility solutions. Their collective data includes perception systems, software algorithms, compute platforms, and data and power distribution. In 2015, Aptiv was the first company to conduct a coast-to-coast automated drive in the United States. Today, Aptiv has deployed commercial autonomous vehicles on a global scale, operating more than 100 autonomous vehicles on multiple continents, and even has a leading ride-hailing network in Las Vegas. To date, more than 70,000 paid autonomous rides and more than 2,700 destinations have been achieved, and the network currently holds a 4.95-out-of-5 star rating.
With a track record like this, the partnership between the Hyundai Motor Group and Kia Motors will be tough to beat. Look at other automakers. With all the new partnerships that sprung up in 2019, everyone is in competition. Follow along and join the discussion on Miami Lakes Kia social media .
Photo Source/Copyright: Kia Media
Previous Post Gas Stations Making the Change to EV Charging Next Post Kia Motors Rumor About a Kia Optima GT