Gas Stations Making the Change to EV Charging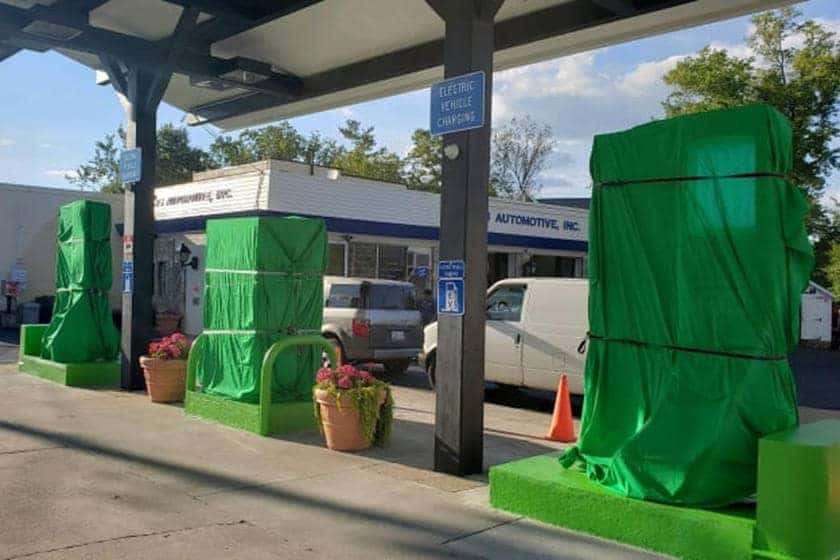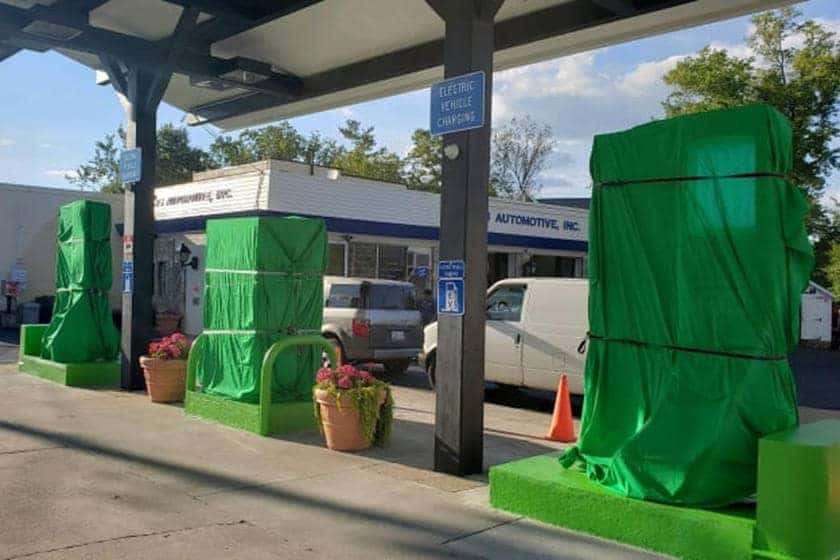 Gasoline stations – your time has come. Mwahahahahaha! Seriously though, the electric car revolution has finally begun. Hybrid cars, plug-in hybrid electric vehicles (PHEVs), and battery-electric vehicles (BEVs), also known as just electric vehicles (EVs) have sprung up in just about every automaker in the market today and now, they're becoming more practical than ever. At first, consumers were wary of plug-in hybrids and EVs, worried they'll be stranded without a local or nearby charging station. Not only is that a problem that's slowly becoming extinct, but there's a little place in Maryland that took the first step to revolutionize and converted the RS Automotives gas station into an electric car charging port. As the kids say, _ shots fired _ .
RS Automotives, found in Takoma Park, Maryland has ended its 61-year reign as a gas station and changed the business into a place for electric vehicles to recharge. Four of the pumps are being replaced by chargers able to push 200 kilowatts each. Not only is that perfect for most plug-in hybrid and EVs on the market today, with the capability of charging to 80-percent capacity in 20 to 30 minutes, but it fits perfectly with the goals of EVgo, the largest electric vehicle (EV) charging network in the United States. EVgo is currently working on installing 150 kW and 350 kW chargers around the country.
If the name sounds familiar, it's because Kia Motors recently partnered with EVgo with a new EV charging station app to make finding charging stations easier. Consumers can use the app to find all kinds of charging stations and filter the results to see what's available in the area. What's even better is the new app isn't limited to just mobile phones – features will be available inside the car via the touchscreen and infotainment system and the in-car navigation system can set a route directly to the charger.
Either way, gas stations like RS Automotives making the conversion is a welcome change for automakers like Kia Motors. Recently, the Hyundai Motor Group, which includes Kia Motors, sold over one million hybrid electric vehicles (HEVs) on a global scale in a decade. Out of those one million, the best-selling HEV was Kia Motors very own hybrid subcompact crossover, the Kia Niro, having sold 318,917 units since its launch (recorded after Q2 2019). This hybrid crossover was so popular, it spawned the Kia Niro Plug-in Hybrid and the Kia Niro EV, also known as the e-Niro. Having more places to recharge is beneficial to Kia Motors and other automakers working to go green.
Making the change can also be beneficial to business owners. We're not saying a gas station owner can get rich overnight by converting half of their business to electric charging stations, but Depeswar Doley, owner of the RS Automotives gas station, received a grant of $786,000 for the conversion. It's less expensive than the $2 million hydrogen fueling stations also slowly making their way over the horizon. For now, PHEVs and EVs are much more practical, and with automakers like Kia Motors continuing to produce electric vehicles, having more electric charging stations is only a matter of time.
What do you think? It's great for the environment and more drivers are making the change every day. You can too when you shop for an alternative fuel vehicle like an electric vehicle or simply a hybrid at Miami Lakes Kia .
Photo Source/Copyright: CarBuzz
Previous Post Kia Soul Ranked Highest as Compact Car by J.D. Power Next Post Kia Motors Gets Partnership with Aptiv