Hyundai and Kia Sold One Million HEVs in a Decade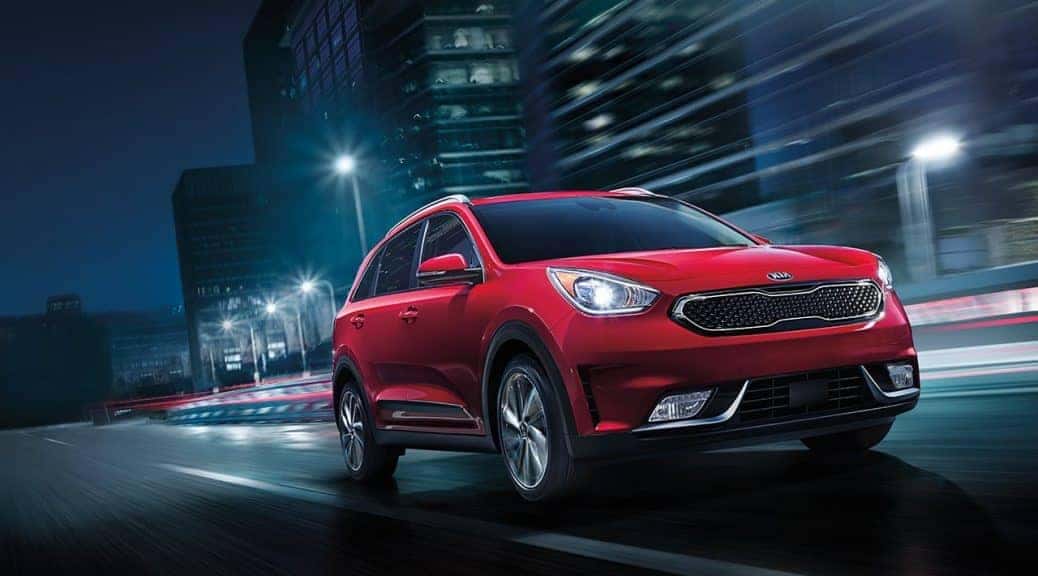 Which automaker has sold over one million hybrid electric vehicles (HEVs) on a global scale in just ten years? Go on, take a guess…If you guessed Hyundai Motor or Kia Motors then you guessed right! A part of the Hyundai Motor Group, Kia Motors and Hyundai have achieved the 1-million milestone that all automakers achieve since Hyundai Motor released its first HEV model back in 2009, the Avante LPi hybrid. The Hyundai Motor Group sold 1,007,838 units after their large success in sales during the first half of 2019 – 117,109 units of HEV models. With the current growing hybrid market, another one million may be possible soon enough.
Let's take a look at the growing demand for environmentally friendly cars over the last decade. The progressive new way of how consumers think about car buying may need more time to take roots in America but overseas, the world has embraced alternative fuel sources sevenfold. HEVs, also known as just a hybrid – not to be mistaken with plug-in hybrid electric vehicles (PHEVs) – have rapidly gained consumer attention and sales in the Korean car market. It's here where total HEV sales helped auto giant Hyundai Motor Co. and its smaller sibling Kia Motors Corp. top 1 million units, with almost all of the HEVs sold in Korea either a Hyundai or Kia model.
Every year, sales have continued to escalate. Just during January-June 2019 alone, the combined local sales of HEVs by Korean automakers reached 34,342 units. That's an increase of 17.4 percent from the same period last year according to the Korea Automobile Manufacturers Association. Coincidentally, diesel car sales, excluding commercial cars, plunged by 15.2 percent down to 194,544 units sold during the same period.
Now check out these numbers. Globally, the best-selling HEV was Kia Motors very own hybrid subcompact crossover, the Kia Niro . The first-ever hybrid crossover in the world, the Niro has sold 318,917 units up to the first half of this year (2019) since its launch. When the Kia Niro was first released, it sure did turn heads. Compact, stylish, and the first of its kind, it didn't take long for Kia to spring a couple of siblings free from the crib. After the immediate success of the hybrid crossover, a Kia Niro plug-in hybrid crossover soon came out, followed by the Kia Niro EV, also known as the Kia e-Niro, an electric vehicle and possibly the first all-electric crossover.
Coming in second place was the Hyundai Sonata hybrid, selling 238,409 units across the world, and behind that was the Hyundai Ioniq hybrid with 169,617 units. A name we haven't heard here in the states is the Kia K5 hybrid, known over here as the five-passenger Kia Optima Hybrid. This model sold 144,871 units. It's a whole lotta cheddar.
For a decade, Hyundai Motor and Kia Motors have been actively expanding their lineups to offer more alternative fuel vehicle options, ranging from HEVs to EVs. Now with Kia Motors claiming to be the next all-electric automaker and their _ Imagine by Kia _ concept at the 2019 Geneva International Motor Show , we're only going to see more environmentally friendly options from these two automakers soon enough. They're already planning hybrid versions of the Hyundai Tucson, Hyundai Santa Fe, and Kia Sorento.
Do you have a Kia hybrid, plug-in hybrid, or electric vehicle you love? Share it with us on Miami Lakes Kia social media . Don't have one? Find your new Kia vehicle at Miami Lakes Automall .
Photo Source/Copyright: Kia.com
Previous Post IIHS Recognizes the 2020 Kia Telluride for Safety Next Post 2020 Kia Forte Price Released