The Kia Stinger GT – Fast and Affordable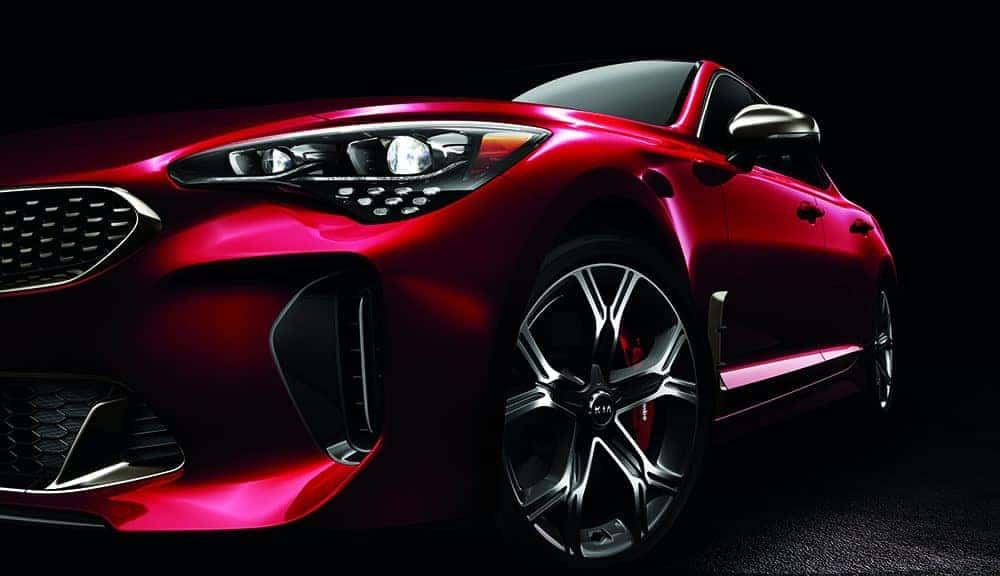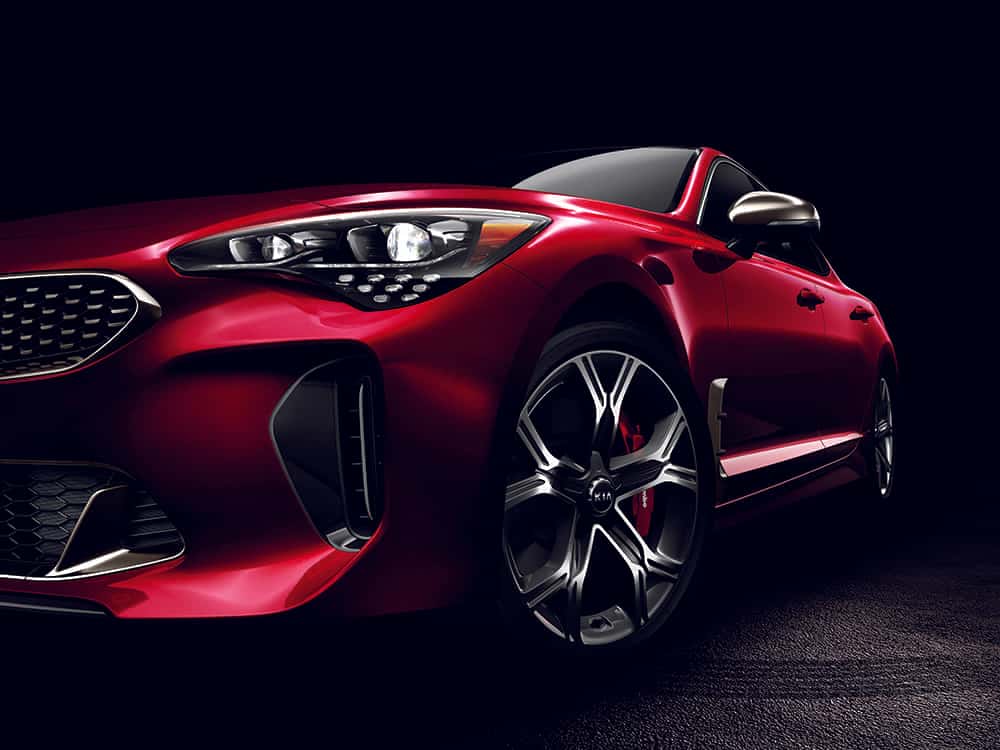 The Kia Stinger is one sports car that has made an impact on the auto industry. Shortly after its release, the Kia Stinger won many awards and showed a whole new path for Kia Motors to take. Comfortable cars that were also known for their performance was a niche in the auto market that was lacking – known as gran turismo cars, or "GT" cars. To capitalize on that, Kia Motors has started a GT Line with their Kia Forte GT . The Kia Stinger and its GT trims started this, and some would say it can be traced back to how comfortable the Kia Stinger is as well as how well it performs against some of the most notorious "fast" cars – including the Ford Mustang.
Kia Stinger vs Luxury
There are many luxury cars out there that tout a lot of speed with a price tag to match, but when put up against the Kia Stinger GT, many vehicles fell short. The 2018 Kia Stinger GT has a starting MSRP of $38,350 (plus destination fee). Powered by a twin turbocharged 3.3-liter DOHC V6 engine that can generate 365 horsepower and 376 lb-ft of torque, the 2018 Kia Stinger GT can accelerate from 0-60 mph in 4.7 seconds.
The Porsche Panamera, powered by a turbocharged 3.0-liter turbocharged V6 engine was nearly a whole second slower, able to accelerate up to 60 mph in 5.2 seconds. The Audi A7, powered by a supercharged 3.0-liter V6 engine, had the same record. A Mercedes-Benz CLS 550, a BMW 540i, and even the Jaguar F-Type – all of these vehicles easily cost more than $50k, and yet a consumer can get a vehicle that's faster than all of them for less than $40k.
Kia Stinger vs Sports
Okay, sure, the Kia Stinger is a sports car, it's going to be faster than a vehicle built for luxury. Right? Well, AMCI Global, a company consumers trust to test and study brands, published their "Trusted Automotive Brand Study" and pit the Kia Stinger GT against the Porsche Panamera and BMW 640i Gran Coupe. AMCI Global tested each vehicle for their 0-60 mph acceleration, cornering and g-force, ability to zig zag between obstacles, and racing a closed lap.
In every test, the Kia Stinger came out on top but the cornering and g-force was won by the Porsche. AMCI didn't specify if they tried out any of the driving modes available with the Kia Stinger GT, and if looking for that high-performance, a consumer may be able to do so with the Kia Stinger GT driven in"sport mode". That alone changes how responsive the vehicle is to the driver.
Kia Stinger vs Legend
So now we have the Kia Stinger put up against a vehicle known for its legendary performance – the Ford Mustang. Surely a veteran of many years burning rubber won't be outdone by the new kid on the block, right? The Mustang is the only small car Ford is even keeping in the North American market, it's their sports car meal ticket.
_ Motoring Australia _ decided to put the Ford Mustang GT, powered by a 5.0-liter V8 Coyote engine, up against the Kia Stinger GT, powered by its 3.3-liter twin turbo V6 engine. The most wallet-friendly version of the Ford Mustang that comes with this engine option has a starting MSRP of $35,355 (plus destination fee), whereas the first Kia Stinger GT trim (there's three) starts at $39,100 (plus destination fee). Both vehicles are known for their performance. When tested for their speed in a quarter-mile race, the Kia Stinger GT by half a second, while going a whole mile slower.
For the specifics, you can watch the video here. We think it's pretty clear though. For an affordable and fast vehicle, the choice will always be the Kia Stinger GT . Find yours at Miami Lakes Kia .
Photo Source/Copyright: Kia Ad Planner
Previous Post The Latest Kia Stinger Will Take You By Storm Next Post Tis the Season of Good News for Kia Motors