The Latest Kia Stinger Will Take You By Storm – Miami Lakes Automall Kia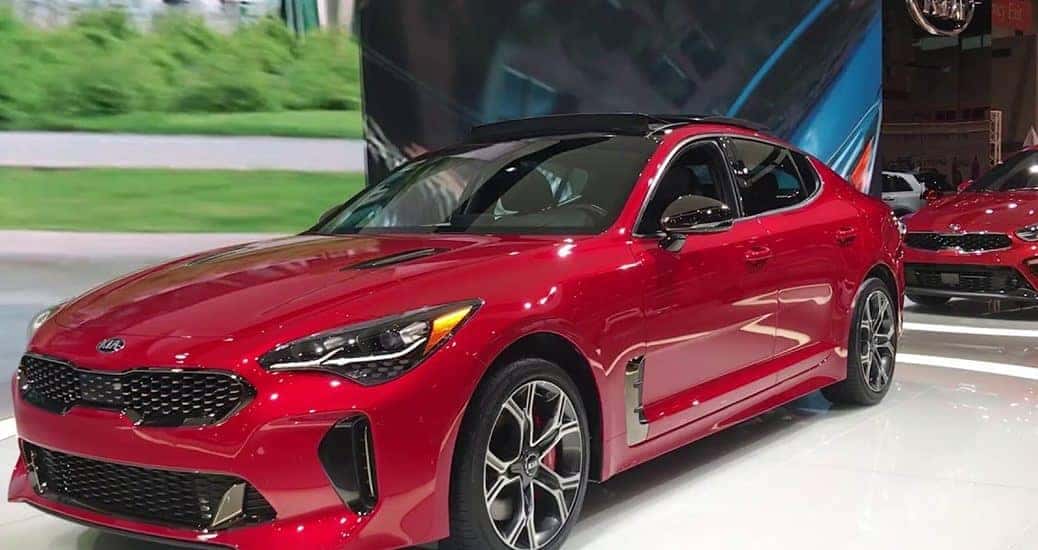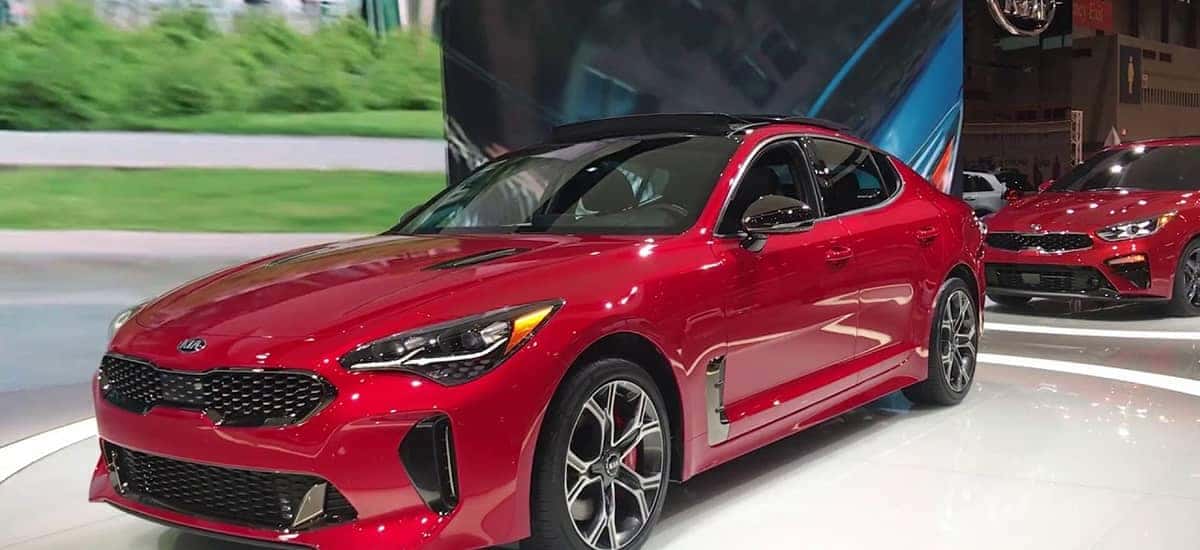 Photo credit: Kia
Has it already been a year since the birth of the Kia Stinger? Yes, time has quickly passed us by, and now the second model year of the remarkable Kia Stinger is arriving. The latest Kia sports car has added more than its fair share of standard features this time around. Kia has made sure to have their Stinger stand out more than most vehicles of a comparable price. With this luxury sedan reaching new heights, we're excited to show it off, so let's get into all the fresh updates.
More Standard Features for the Base Trim
The Base trim provides a turbocharged 2.0-Liter four-cylinder, 255 horsepower engine and upgraded standard features that will put a smile on any driver's face. Coming standard for the Base trim is blind-spot monitoring and rear cross-traffic alert that will provide heightened security and peace of mind while driving for owners. Additional features like upgraded 18-inch wheels, formally only placed on the Kia Stinger Premium trim, are now standard. Nicely priced at a low $32,900 MSRP (plus destination fee), a new Sun & Sound package comes for just $3,000 to gain a larger touchscreen (7 inches versus 8 inches) and a premium audio system with an added sunroof and LED headlights.
Looking For High-Performance? The Kia Stinger Has Options
For those that want to gain more than what the Base trim offers, there are four additional trims. The Premium, GT, GT1 and high-end GT2 trim. The high-performance Stinger boasts incredible drivability and speed regardless of trim. Just look at the 0-60 times of the GT trim to other comparable brands. The GT trim can go 0-60 in just 4.7 seconds, faster than brands like BMW and Porsche. (The BMW 440i Gran Coupe hits 4.8 seconds and the Porsche Panamera RWD V6 comes in at 5.4 seconds.) The second powertrain option, outfitted for all GT trims, is the powerful twin-turbo 3.3-Liter V6 365 horsepower engine. Both powertrain options provide high-tech features like launch control and drive mode select.
Exterior Looks Great, But The Real Treat Is Inside
The speed and performance is not the only thing to marvel at as drivers will love the incredible interior that makes each drive highly enjoyable. The Kia Stinger Premium carries the same powertrain as the Base trim but comes with the Harman/Kardon premium sound system standard with all those nice aforementioned safety features added. The sunroof and 8-inch touchscreen are also added with the Premium Stinger trim. Gain leather seating, offered with each trim, and available Nappa leather seat trim upgrades the comfort even further. Nappa leather seating is also standard for the GT2 trim.
Power and heated front seats are standard for all trims as well. Ventilated seats are a part of the Premium trim, with the GT trim gaining a 9-speaker sound system and standard Brembo brakes. Both the GT1 and GT2 Stinger trims have the incredible 15-speaker Harman/Kardon audio system and a wireless phone charger. The cost of the GT and Premium trims start at just $39,100 MSRP (plus destination fee) and the cost of the GT1 trim is $45,100 MSRP (plus destination fee), while the GT2 costs $49,990 MSRP (plus destination fee.)
Regardless of which trim is the one that makes you happiest, there's not a bad choice among this impressive new 2019 Kia Stinger line-up. All the more reason to come in and see one for yourself at Miami Lakes Automall .
Come To Drive the Latest Kia Vehicles
We're proud to hold the latest 2019 Kia Stinger , ready to go today. Let our professional staff help you buy, lease, sell or trade-in your vehicle. Our goal is to provide excellent value for you. For those in need of vehicle maintenance or repairs , our valuable service team is helpful and cares about what steps we can take to improve your current vehicle.
Previous Post 2019 Kia Forte Wins Southwest Lifestyle Award Next Post The Kia Stinger GT – Fast and Affordable