2019 Kia Forte Wins Southwest Lifestyle Award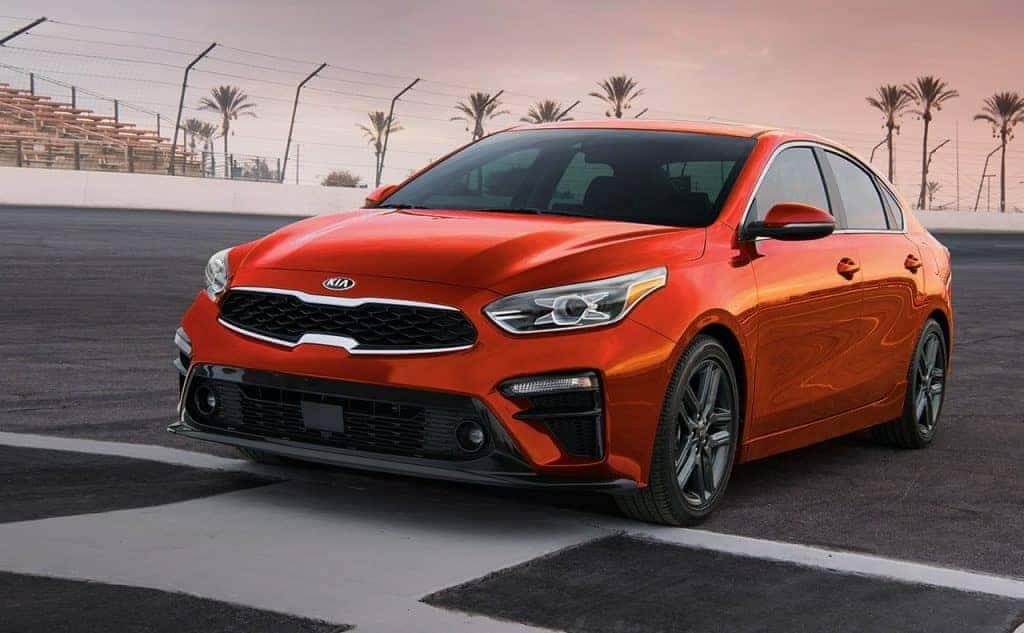 Not too long ago, the 2018 Specialty Equipment Market Association Auto Show took place, and Kia Motors rolled in with all sorts of concepts to show off. Many of these focused on the new Kia Telluride SUV with five trims on display. During SEMA 2018, Kia also showed us a look at the very first vehicle from their new GT Line , the 2020 Kia Forte GT . The current 2019 Kia Forte is already winning praise, along with its popular sibling, the Kia Stinger. Over the last year, the Kia Stinger has won many awards , and recently one a simple little award for the Kia Stinger digital ad campaign . Well now it's time for the Kia Forte to shine, having just won the "Southwest Lifestyle Vehicle of the Year" Award.
Southwest Vehicle Lifestyle Award
Never heard of it? That's because it's the first of its kind – the first Southwest Lifestyle Vehicle of the Year awards were held recently at the Bondurant Racing School outside of Phoenix, Arizona. Many media journalists in attendance rated the Forte as the "Best Value" car, and following real-word evaluations, the all-new compact sedan won the award. Many can attest this to the refreshed look and performance with Stinger-inspired design and improved driving dynamics.
"The Kia Forte was really a standout in the Car of the Year field. It's stylish, efficient, fun to drive, and comes with premium tech and safety features that you'd expect in a car costing thousands more…It really is a 'Best Value' in every sense and it exceeded our journalists' expectations in almost every category." – Becky Antioco, event director and founder of Southwest Lifestyle Media.
New 2019 Kia Forte
For 2019, the Kia Forte has evolved pasts its previous renditions as a sedan with style, fuel efficiency, and modern tech. With only four trims to choose from, with a starting MSRP of $17,690 (plus destination fee), consumers get a lot of bang for their buck, starting with the lineup standard powertrain. Under the hood of each 2019 Kia Forte is a 2.0-liter DOHC 16-valve inline four-cylinder engine.
Optimized with the Atkinson Cycle, a process that sacrifices power for fuel efficiency, and dual continuously variable valve timing (D-CVVT) that alters the frequency of an engine's cylinders to improve performance as well as fuel efficiency, the 2019 Kia Forte generates 147 horsepower and 123 lb-ft of torque. Fuel economy is differentiated based on the transmission, with a six-speed manual transmission on the base, FE trim, offering a combined fuel economy of 31 mpg, whereas the Forte FE can get 31 mpg in the city and 41 mpg on the highway if opting in for the Intelligent Variable Transmission with Sportmatic, standard on the rest of the lineup, with a 34 mpg combined fuel economy.
A number of Kia Drive Wise technology features are standard on all Forte trims, along with an 8-inch color touchscreen with support for Android Auto™ and Apple CarPlay®. For consumers who want it all, the 2019 Kia Forte EX, with a starting MSRP of $21,990 (plus destination fee), can opt-in for the Harman/Kardon Premium Audio with Clari-Fi eight-speaker sound system with an integrated subwoofer. It's a lot for a little – ain't that grand?
"We're honored that the Forte took the win for best value at the very first Southwest Lifestyle Vehicle Awards…The previous Forte was already one of our top-sellers, and the new 2019 Forte is poised to continue being a crowd favorite thanks to its sporty design, upscale interior, available premium features, fun-to-drive attitude, and most importantly, incredible value. The Forte proves that affordable compact cars don't have to be boring commuter cars." – Orth Hedrick, executive director of Car Planning and Telematics, KMA.
Looking for your own 2019 Kia Forte for a great value? Or really any new Kia vehicle ? Stop by Miami Lakes Kia today.
Photo Source/Copyright: Kia.com
Previous Post Kia Forte GT Specs Update Next Post The Latest Kia Stinger Will Take You By Storm