Kia Motors Journey to the EV6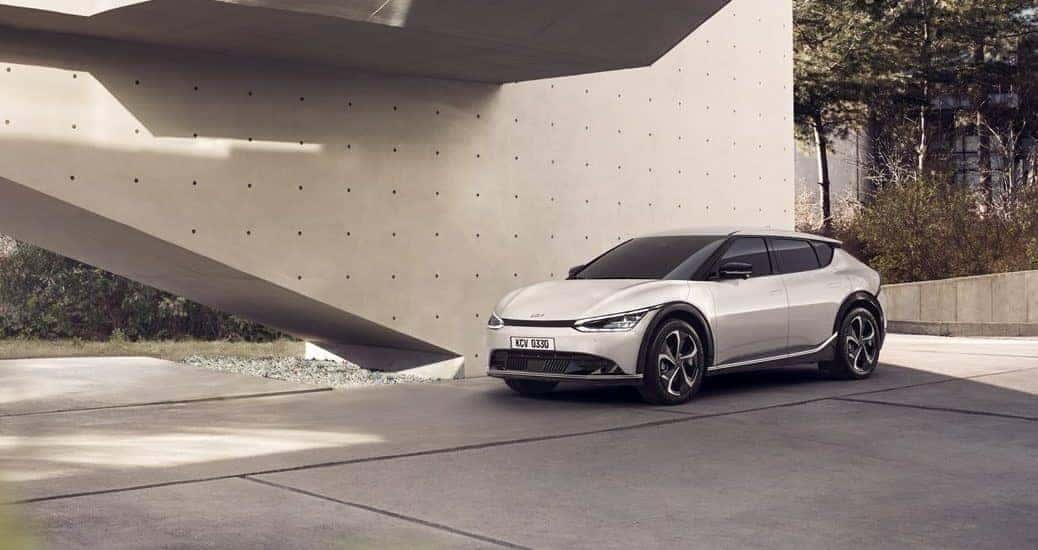 Back in 2019, during the 2019 Geneva International Motor Show, Kia Motors had recently announced that it would become an all-electric automaker with an _ Imagine by Kia _ concept. Later that year, Kia released one all-electric concept, the Futuron , and later another electric concept in April 2020. It would seem that the automaker has since split off into three directions since then – electric vehicles, purpose-built vehicles, and sports cars. If the 2021 Kia K5 is anything to go by, the new generation of the Kia Optima, then sports cars are alive and well in the Kia Motors lineup, and after the first wave of the pandemic, Kia Motors and parent group Hyundai Motors were in talks of purpose-built-vehicle (PBV) production . Did Kia Motors forget about electric vehicles (EVs)?
Not even close.
Before the first wave of the pandemic went global, Kia Motors announced its Plan S Strategy to become the leading automaker in the EV market. With a goal of a 6.6-percent global EV market share and 25-percent of all sales coming from eco-friendly vehicles by the end of 2025, there is still a ways to go. Still, this isn't to say Kia Motors hasn't been gearing up for its all-electric future. After the first wave of the pandemic hit and businesses started getting back to work, Kia Motors was quick to invest in a new 800-volt battery system for upcoming EVs. Before the end of 2020, the Hyundai Motor Group (HMG) and Kia Motors debuted a new BEV platform, called the E-GMP , dedicated to electric vehicles and future EV production.
Now in 2021, Kia Motors announced its first all-electric dedicated BEV to the world, the Kia EV6 . At first glance, one could easily mistake it for the Kia Futuron concept at the Geneva Motor Show, and it's hard to deny. Look at the front fascia, windshield and roof, the sleek headlights. It sure looks like the Kia Futuron from the front, but the profile is a little different, as is the wheelbase. The original concept looked like a high-performance electric sports car with a sleek look that basically looked like a muscle car on a large set of wheels. The new EV6 looks a little more bulky but make no mistake – this is still a sports car.
High-performance electric vehicles were once thought to be a fairy tale. Well, able to accelerate from 0-60 mph in 3.5 seconds with a top speed of 161 mph is no myth. Kia Motors may be dedicated to EVs, but the automaker is also building out a GT-line , along with an EX Designer Collection , and X-Line. So of course Kia Motors would release a GT trim with the new EV6, the EV6 GT, coming standard with all-wheel drive and able to generate 545 lb-ft.
There is also some really cool tech on the Kia EV 6, such as an augmented reality (AR) head-up display system projected onto the windshield, Kia's innovative connected car system "Kia Connect", and Remote Smart Parking Assist. Now that's cool, able to leave your vehicle in the parking garage if running late and parking the car from a far. The car can enter or exit a parking spot without needing to be present. Can probably pick up drivers to, like an automated valet.
Want to know more about the Kia EV6? Follow along with us on Miami Lakes Kia social media .
Photo Source/Copyright: Kia Media
Previous Post Kia Motors Has Best Sales Since March 2016 Next Post 2022 Kia Carnival MPV Has a New Marketing Campaign