Kia Motors Launches Plan S Strategy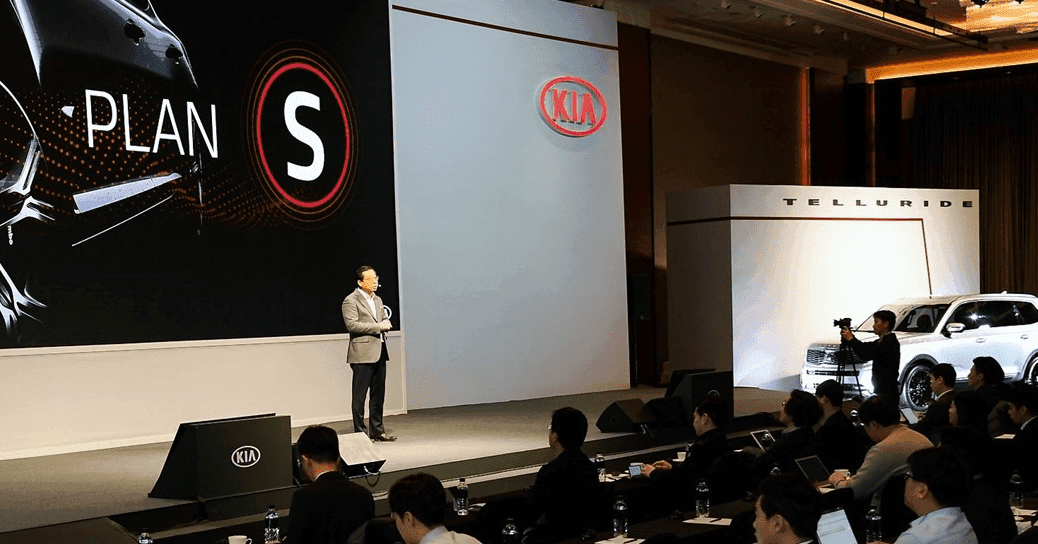 Kia Motors "Plan S" is going to be something else. Announced in January 2020, the mid- to long-term strategy has one solid goal: establish a leadership position in the future automotive industry, encompassing electrification and mobility services, connectivity, and autonomy. There are already several objectives in place, and the automaker will be quickly shifting from a business system focused on internal combustion engine vehicles toward one centered on electric vehicles and customized mobility solutions. We've already seen glimpses of this with the Kia Futuron concept , their first all-electric vehicle that was preceded by an internal gas combustion model, and their upcoming customization app for Kia EV models .
Here's the outline:
Offer 11 EVs by 2025 and obtain 6.6% global EV market share
Launch a dedicated EV model in 2021
Make 25% of all sales from eco-friendly vehicles by the end of 2025
Sell 500,000 EVs worldwide and 1 million eco-friendly vehicles by 2026
Develop mobility products and services
And much more.
Plan S is being called a two-track plan strategy because the focus isn't just on electric vehicles (EVs) and self-driving vehicle technology. That's just one focus. The other will be solely focused on developing personal mobility solutions for consumers. If it has any connection to the Hyundai Press video presented at the 2020 Consumer Electronics Show (Kia Motors is a part of the Hyundai Motor Group), then we could see all kinds of mobile solutions in the coming years.
This expansion is going to be huge. Alongside the above objectives, Kia Motors will get involved in the Purpose Built Vehicle (PBV) market, a currently growing niche that blends autonomous car-sharing and e-commerce businesses. Think self-driving pizza delivery or Chinese takeout vans. Hopefully, the cooks are still human, or eventually the robots will take all our jobs.
In the transition to EVs, Kia Motors will be leading the popularity of EVs – like they haven't already – by launching a dedicated battery-electric vehicle (BEV) by next year, 2021. This could be the Futuron concept and will become the springboard for the 11 EV models mentioned above. 500,000 of the one million eco-friendly vehicles are set to be BEVs.
When it comes to the mobility track, Kia Motors will be establishing mobility hubs in various cities with stricter environmental regulations and greater use of EVs to provide eco-friendly mobility services. This is intended to be a longer term project studying the operation of mobility services based on electric and autonomous vehicles. This will then lead to the PBV market, which Kia Motors also intends to dominate for corporate clients and target consumers.
"As the auto industry undergoes turbulent changes, today is also an opportune time for Kia Motors to radically transform itself into a global enterprise dedicated to spearheading customer value-led innovations…Kia Motors will actively innovate to take on the challenges ahead, identifying and capitalizing on new opportunities to propel the company forward…Plan S is a bold and enterprising roadmap for Kia's future business transition, buttressed by the two pillars of electric vehicles and mobility solutions. Our approach is to put customers first, and Kia will reinvigorate its brand innovation by developing products and services that offer new experiences for customers." – Kia Motors President and CEO Han-woo Park.
By the end of all of this (2025), Kia Motors will have invested a total of 29 trillion won ($25 billion USD) to establish its leadership and diversify its business. It's a huge undertaking, but it's one we're excited to watch. Sometime during the second-half of 2020, Kia Motors will be revealing a new brand system. Follow along with Miami Lakes Kia on social media to learn more.
Photo Source/Copyright: Kia Media
Previous Post 2020 Kia Telluride Wins the "Triple Crown" of Automotive Awards Next Post Kia Motors Announces "Yards Against Homelessness" Initiative