New Customization App Coming to EV Kia Models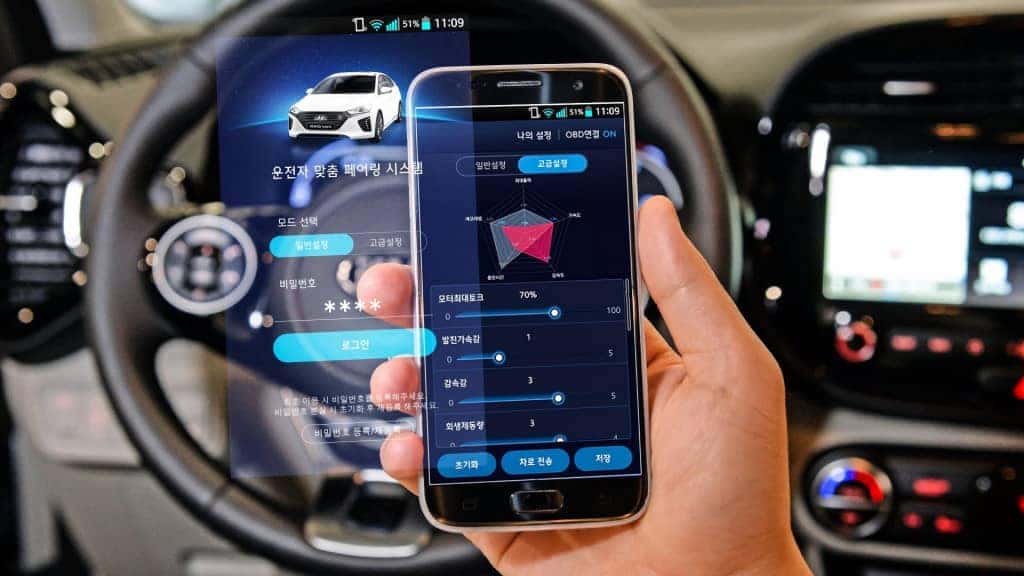 The 2019 Consumer Electronics Show took place back in January, and although it's mostly focused on consumer appliances and technology, that didn't stop some automakers from popping up. That includes Kia Motors and their autonomous technology at 2019 CES . One of the technologies they debuted was an automated valet system controlled by the user's smartphone. Recently, the automaker took a step towards connecting electric vehicles and smartphones through a new app currently in production.
In late April 2019, the Hyundai Motor Group, consisting of Hyundai, Kia, and Genesis, revealed that a new smartphone app will be coming to fully electric cars to offer consumers the potential to customize and personalize their vehicle on a level that's not entirely possible with standard gasoline models. There are already apps available for these vehicles for checking out the battery life, charge, adjusting levels of brake regeneration, and switching between different drive modes. This app does much more, and consumers won't have to worry about voiding a warranty for making these modifications, another blunder gasoline models tend to run into.
The app is designed to pair with an electric vehicle and then tap into its performance specs. In doing this, the driver has a larger range of customization when it comes to the performance characteristics of their vehicle. Through the app, the owner will be able to adjust maximum torque output of the motor, regenerative braking capability, maximum speed, and acceleration and deceleration behavior. Furthermore, the app itself will be able to analyze the remaining distance on a charge and will provide the driver with the parameters to meet if they wish to maintain the remaining mileage, i.e. drive at 55 mph with a remaining range of 30 miles. In the same effort to offer consumers aid, the app will offer drivers recommended settings based on the condition of roads and driving conditions.
With pairing technology, these settings won't necessarily stick to just one vehicle. Because an electric vehicle can be so flexible, users can easily carry their customized vehicle settings from car-to-car, via a profile downloaded from a server (using blockchain encryption). So whether in a household with more than one EV, or simply driving a friend home who had one too many, drivers can get the settings they want in a Kia EV. Vehicles with this technology compatibility will automatically grab the profile from a smartphone, like when pairing Bluetooth devices. Another feature in the app will allow drivers to try out the custom settings of other users, like being able to play music from another device paired with the infotainment system.
No vehicle models have been confirmed to sport this technology just yet, but bets are on the 2020 Kia Soul EV before release, based on the above image. It's one of the 23 electric vehicles and 44 "eco-friendly models" the Hyundai Motor Group intends to release by 2025. With this level of customization, Kia Motors vehicles will become even more desirable. Plus, if the new vehicle and smartphone technology are a success, other automakers are sure to take notice. That only means more and better competition. Keep up with what's new when you follow Miami Lakes Kia social media .
Photo Source/Copyright: GreenCarReports.com
Previous Post Kia Telluride Gets Street Cred in Texas Next Post 2019 Kia Niro EV Named Car of the Year by Popular Mechanics