Kia Telluride Gets Street Cred in Texas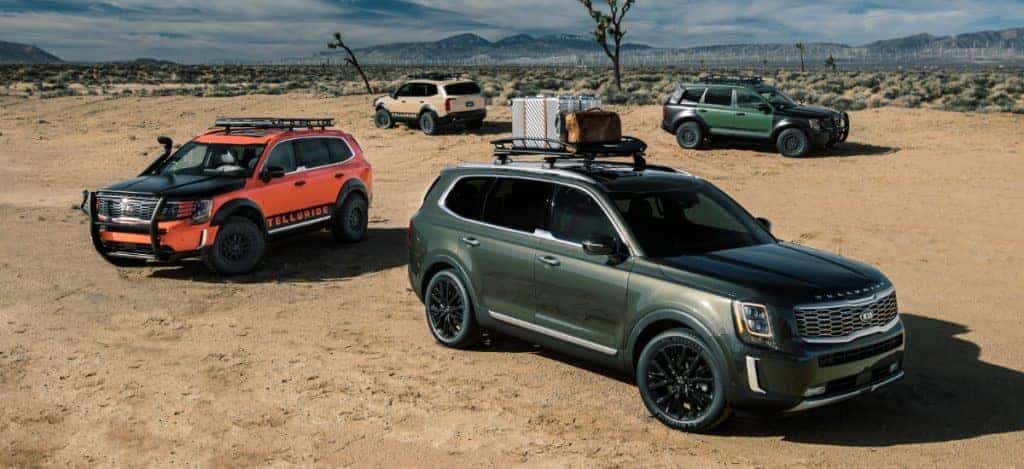 The Kia Telluride is really making a name for itself since its release in March 2019. Not only did this large SUV spearhead sales for Kia Motors, with a total of 5080 units sold, but also helped the automaker launch into their best quarter 1 (Q1) sales since 2016. The Telluride did mot than help Kia with sales though – it's also quickly becoming critically acclaimed with awards. Like every success by Kia Motors, the Telluride is already getting concepts for other variations, but it's not a hybrid or a plug-in – it's a Telluride pickup truck.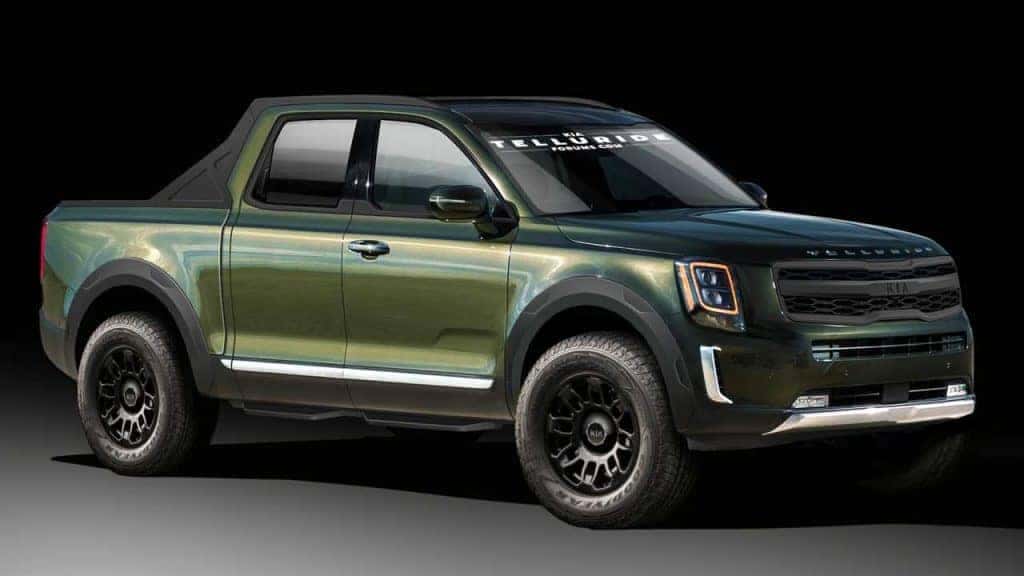 Kia Telluride Lifestyle Truck
The image above is a digital rendering of the proposed pickup truck based off of the Kia Telluride, called a "lifestyle truck". It's not an official render, done by an artist that goes by the name of _ St00k _ on _ KiaTellurideForums _ . Although the image isn't an official look at what a Kia Telluride pickup truck could look like, the Chief Operating Officer and Executive Vice President at Kia Motors America, Michael Cole, spoke with _ MotorTrend _ in a recent interview. During the interview, he hinted at Kia Motors getting a version of their parent company Hyundai's upcoming production truck.
He pulled a "can't confirm, can't deny", but that didn't stop the enthusiasts from foaming out the mouth and grabbing a pencil. The rendering above is described as an upmarket truck, designed for various types of lifestyle, should be constructed with a unibody platform, and share the Kia Telluride's all-wheel drivetrain. Although not shown, the truck render is imagined to be powered by Kia's 3.8-liter V6 engine, optimized to deliver a bit less horsepower but slightly more torque. The render also came with a unique description.
"Shown here the Kia pickup would trade the SUV's plentiful amounts of chrome for dark black plastic, on the roof rails, with a custom "Kia" badged grille to add some off-road cred."
Spoken like a true designer. Again, nothing is confirmed, but the brand is focusing on larger models and sedans over the next few years. We can bet all of this attention is coming from the Kia Telluride's recent winnings at the TAWA Auto Roundup.
Crossover of Texas
The Texas Auto Writers Association (TAWA) reputable automotive press organization, with a history of 30 years in the industry promoting quality and accurate automotive journalism. Every year, they hold two large events: the Texas Auto Roundup in the spring and the Texas Truck Rodeo in the fall. The Auto Roundup recently concluded, and the all-new 2020 Kia Telluride came out with two winnings.
First, the Kia Telluride won the "Mid-size crossover" category out of the 29 vehicles in attendance, judged by 44 journalist members of TAWA. The Telluride was also named the "CUV of Texas" during the event. Seems like the Telluride is quickly making rounds around the country.
"The Telluride was designed in California, assembled in Georgia, and has now been honored in Texas with two awards from this distinguished group of journalists…TAWA members know automotive, especially utility vehicles, and Telluride being crowned not only the 'CUV of Texas' but also 'Mid-Sized CUV', is further proof of Kia's 'Give It Everything' credo. It's true what they say: Everything, even Telluride, is bigger in Texas." – Michael Cole.
Keep up with all the good news surrounding the Kia Telluride when you follow Miami Lakes Kia social media .
Photo Source/Copyright: Drive Modes
Previous Post Kia Niro EV Comes to the US Next Post New Customization App Coming to EV Kia Models