Kia Motors Autonomous Tech at 2019 CES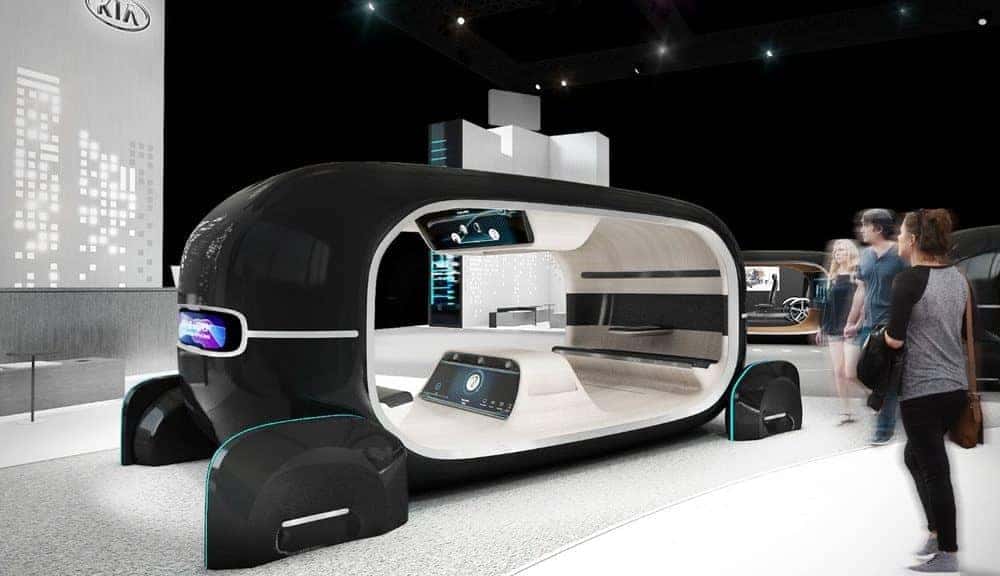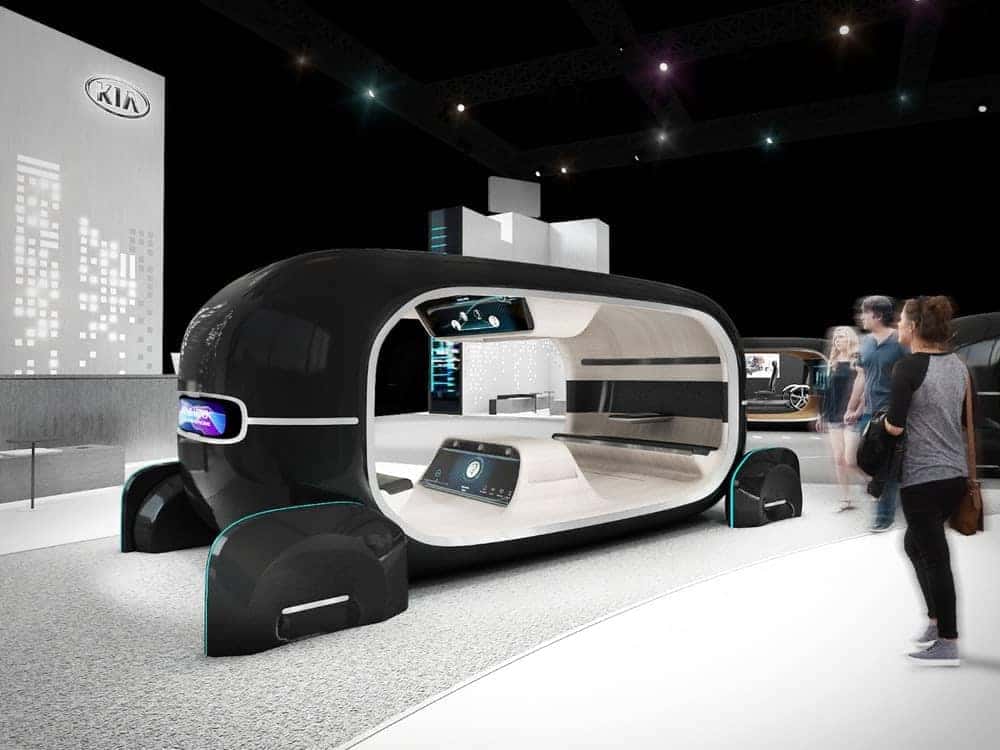 The 2019 Consumer Electronics Show (CES) is booming, and Kia Motors previewed some of their upcoming autonomous technology in the weeks prior. Now that they're on the floor and ready to showcase, the collection is finally complete. Designed for the post-autonomous auto market; read "once the auto market has fully embraced self-driving vehicles and it becomes the norm"; these technologies could popup in semi-autonomous or Level 3 autonomous vehicles easily. Check out everything going on below.
Real-time Emotion Adaptive Driving (R.E.A.D.)
R.E.A.D. is the main highlight of the Kia Motors showcase, and it's easy to see why. This system is the backbone of many of their post-autonomous concepts. Designed to enhance the human mobility experience by optimizing cabin space and allowing the driver to do so on command would really be an upgrade. Part one was developed through a joint research alliance with the Massachusetts Institute of Technology (MIT) Media Lab's Affective Computing group. In this phase, based on evaluations of the driver's emotional state in real-time via artificial intelligence-based bio-signal recognition technology, an onboard artificially intelligent (A.I.) system can then customize the interior environment based on its assessment of mood and create a more enjoyable experience while in the vehicle. One would assume the A.I. also monitors normal driving behaviors and picks up on such when the driver's face is "angry" or "sad" – but that's just our theory.
"We have developed R.E.A.D. System to create an interactive future mobility in-cabin space by converging cutting edge vehicle control technology and AI-based emotional intelligence. Consequently, R.E.A.D. System will enable continuous communication between drivers and vehicles through the unspoken language of 'emotional feeling', thereby providing an optimized human senses-oriented space for drivers in real-time." – Albert Biermann, President and Head of Research and Development Division, Kia Motors.
The second phase, the ability to personalize one's cabin space, is achieved by a new technology called V-Touch . Short for "virtual touch", V-touch is the world's first virtual touch-type gesture control technology. Oh how many of us sci-fi geeks out there have been waiting for this ever since we saw a holographic functional keyboard? Very cool, and V-Touch works in the same way.
By employing the use of a 3D camera to monitor users' eyes and fingertips. Based on their actions, occupants can manage several in-car features via an unobtrusive head-up display. All one has to do is make a simple finger gesture, and they can make changes to the cabin environment, including lighting, HVAC (heating, ventilation and air-conditioning), and entertainment systems. Say goodbye to touchscreens and a dozen of buttons. Voice command and spirit fingers are all we need.
Automated Valet System
This one comes from the Hyundai Motor Group more so than straight from Kia Motors, but being that the latter is under the umbrella of the former, and the former is employing wireless EV charging technology from the latter, Kia is also getting this technology added to their upcoming autonomous vehicles. Imagine pulling into a parking garage, getting out of the car, and with a smartphone app, operating the vehicle from afar. The vehicle, upon activation, will go look for a parking spot on its own, and if an electric vehicle (EV), will make a wireless EV charging station priority. Going a step further, unlike having to check one's mobile parking app, after recharging, the car will move itself to open the space up to other drivers in need of some juice. Now _ that's _ hospitality, and it's all done by the autonomous Automated Valet System.
2019 CES is underway, and we're on the lookout for all the cool tech. Join us on Miami Lakes Kia social media and add to the discussion.
Photo Source/Copyright: newatlas.com
Previous Post Kia's Newest Tech – Automated Valet Parking System Next Post 2020 Kia Telluride Debuts at 2019 NAIAS