2022 Kia Carnival MPV Has a New Marketing Campaign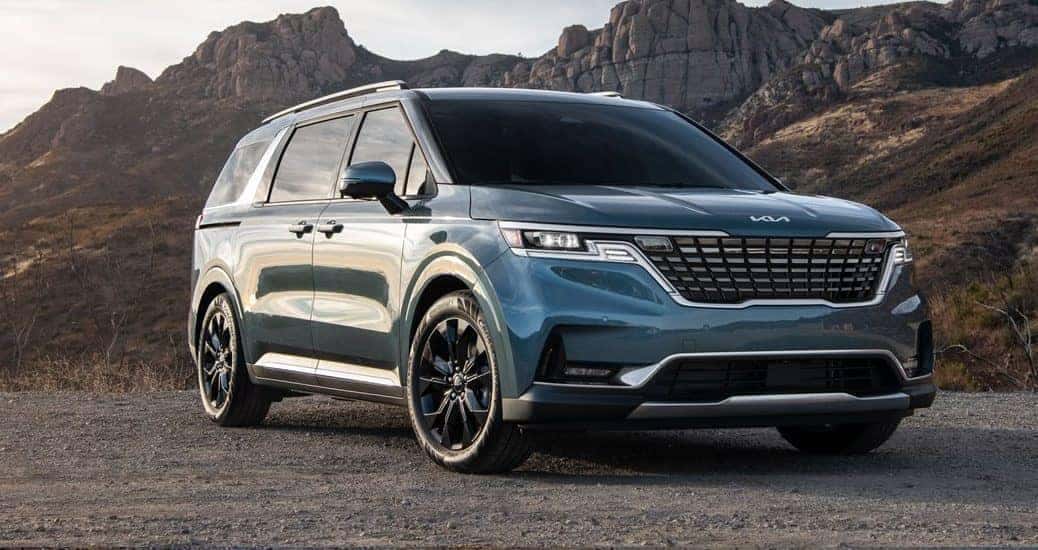 It was just two months ago that Kia Motors announced its all new 2022 Kia Carnival MPV . Usually referred to as a minivan, the South Korean automaker is trying to change the acronym to mean something more with premium design changes and high-tech convenience. Possibly alluding to the upcoming K8, an upcoming luxury sports sedan from Kia Motors , the automaker is launching into multiple directions with electric vehicle (EV) production such as the new BEV Kia EV6 , producing purpose-built vehicles , designing a GT-line of vehicles, and leaving the mass-market auto industry to become a luxury car brand. Kia Motors sure is ambitious, and to celebrate the Carnival MPV, an "all-new category of vehicle", a new marketing campaign shines the light on the upcoming vehicle.
"The Carnival MPV defines a new vehicle segment – the multi-purpose vehicle: versatile, capable and comfortable, and provides owners what they need, when they need it…From daily commuting and long-haul road trips to camping adventures, family vacations and moving duty, the Carnival MPV easily transforms from a stylish and sophisticated adventurer to a cavernous cargo hauler. And everything in between." – Russell Wager, vice president, marketing, Kia Motors America
As noted above, and this quote, Kia Motors is taking the MPV acronym and making the car segment live up to its name. The Kia Carnival MPV isn't just a minivan for families, or a high-class vehicle for business, or robust to handle muddy terrain – it's all those things. To relish in this multifaceted vehicle, Kia has put together a :30-second broadcast spot entitled "What Else Ya Got?" Slotting this MPV in between SUV and minivan, it truly is a new class segment of its own…well, unless we count crossovers (lol).
The ad spot features the Kia Carnival MPV taking on a multitude of challenges and experiencing life's little moments, from traveling along a stretch of desert road to dirt bike races, running marathons, and camping trips. Kia uses the 30 seconds to tell a story about not just what the Carnival MPV is, but what it could be. Whether it's the high-class second-row VIP lounge-style seating, powerful 3,500-lb. towing capacity, or peace of mind with the blind spot monitoring system, the 2022 Kia Carnival MPV has it.
Pretty simple, but it gets the message across. Taking a look at the Carnival MPV, the vehicle is large and boxy, resembling many of the recent utility vehicles to come from Kia Motors, especially the Kia Telluride, the largest SUV in the lineup and bulky. The Carnival MPV can seat up to seven- or eight-passengers, setup with three rows inside the cabin. With best-in-class passenger and cargo room, consumers and passengers will find this MPV can handle the many different needs of daily life.
More good news, unlike some other Kia vehicles, the Carnival MPV will be making its way to the states. This vehicle will also be the first vehicle sold in the U.S. with Kia's new logo on its sculpted hood. It's a little confusing, but also a little slick, melding the "K" and the "M" together into one character. Kind of like how the Carnival MPV merges all these different vehicle classes into one. Follow along with us on Miami Lakes Kia to find out when the 2022 Kia Carnival MPV is available .
Photo Source/Copyright: Kia Media
Previous Post Kia Motors Journey to the EV6 Next Post Kia K8 Powertrain Options and Safety