Kia K8 Powertrain Options and Safety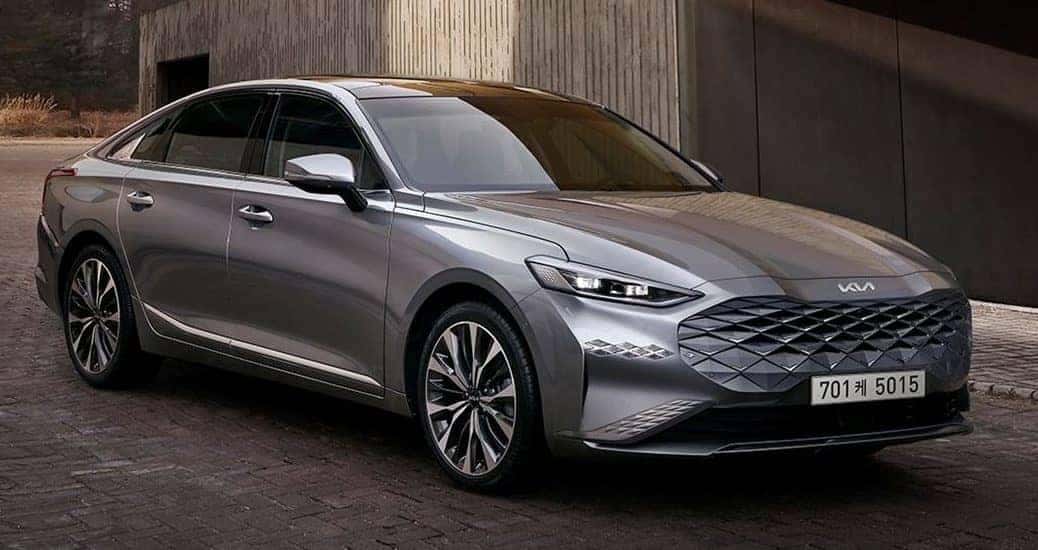 Kia Motors is an automaker that is either falling apart or building a conglomerate, because like the Hindu god, Durga, Kia has sprouted many arms and is working in multiple directions for the future. From electric vehicles (EV6) to multi-purpose vehicles (Carnival MPV), this South Korean automaker is one surprise after another. Year-after-year, Kia Motors ranks high in the J.D. Power Initial Quality Study, but only among mass-market vehicle brands, not all of them. To change that, the newest venture from Kia Motors is the luxury sports sedan, the K8, to dominate the luxury car segment as well. We've talked exterior, we've checked out the interior, now let's look at some specs of the Kia K8.
Engineering
The massive interior space of the cabin is thanks to a larger vehicle overall, with extended length, optimal height and width, and a longer wheelbase. Even at the size, the K8 is still the lightest sedan on the market. So, what kind of powertrain will be under the hood of the vehicle? At launch, four powertrains will be available.
Two of the powertrain options are the same state-of-the-art 3.5-liter Smartstream powertrain, except offered with a GDI (gasoline direct injection) fuel delivery method for 295 horsepower and 264 lb-ft of torque, or a LPI (liquid propane injection) that can generate 236 horsepower and 231 lb-ft of torque. If looking to test the "Sporty" name that this sedan is aiming for, then consumers will want the 3.5 GDI Smartstream powertrain. A performance-orientated front-wheel-based AWD K8 model will also be available at launch.
The third option is a 2.5-liter GDI engine, able to generate 195 horsepower and 231 lb-ft of torque. This powertrain also offers a GDI or MPI (multi-point injection) fuel delivery system. Going all the way down to the base level trim, the Kia K8 is powered by Kia's award-winning 1.6-liter T-GDI engine. If consumers can't wait, that model will be available in 2021 before all other trim levels are delivered to dealership lots. No news on the transmission for the T-GDI, but the 2.5 GDI engine and the 3.5 GDI and LPI Smartstream variations will come with an 8-speed automatic transmission.
Safety
We also discussed some of the cool technology coming to the K8, but quick review – next-generation in-car user experience (UX) with advancements in lighting, feel and in-car connectivity, a 12-inch digital cluster and a 12-inch infotainment system, Kia's innovative 'Star Cloud' lighting for 64 different custom ambient lighting options, a multi-functional fully-connected center armrest featuring a USB charging port, sliding cup holders and a media control device in the second-row. Sounds super cool. I want one, and most of the time I'm the only guy in the car.
The Kia K8 will also come loaded up with great safety features. Kia's renowned Advanced Driver Assistance System (ADAS) will definitely make a return appearance, bringing its friend Forward Collision-Avoidance Assist (FCA) with it. Also featured in the K8 will be Intelligent Speed Limit Assist (ISLA) technology that warns drivers if they exceed the speed limit – no more checking the GPS to make sure you're not on any cop's radar – and Navigation-based Smart Cruise Control (NSCC) for not only automatically changing speeds, but also making use of highway real-time navigation data for navigation purposes and avoiding traffic, incidents, etc. The Kia K8 comes with many safety features Kia has offered on other vehicles, including Highway Driving Assist 2 (HDA 2), a Surround View Monitor (SVM), Reverse Parking Collision-Avoidance Assist (PCA), and Remote Smart Parking Assist (RSPA).
The Kia K8 Luxury Sport Sedan is shaping up to be quite the vehicle to look out for. Going on sale soon enough, look for the Kia K8 at Miami Lakes Automall .
Photo Source/Copyright: Kia Media
Previous Post 2022 Kia Carnival MPV Has a New Marketing Campaign Next Post Kia Motors Wins Vincentric 2021 Best Fleet Value in America Awards