HMG and Kia Motors Have a New Dedicated BEV Platform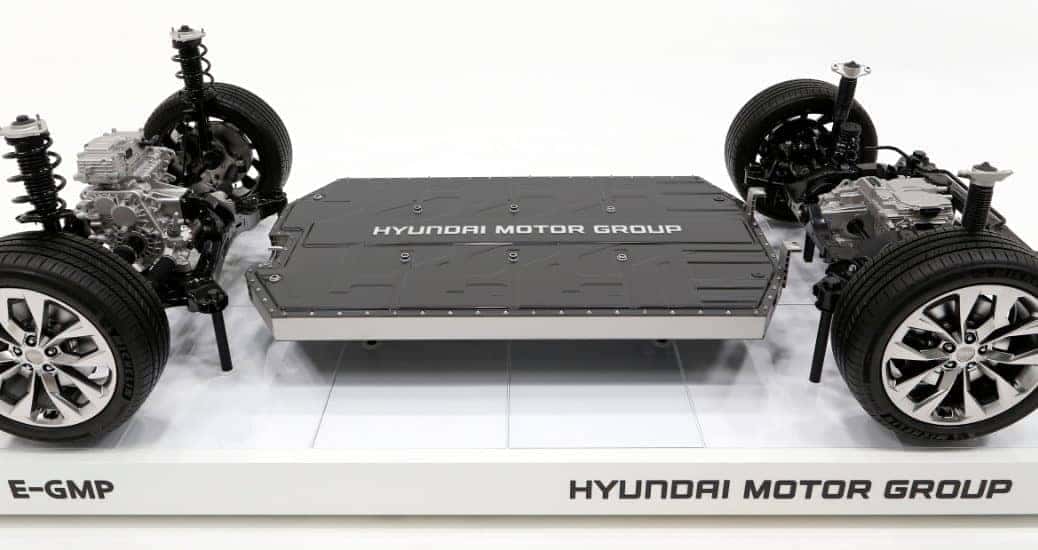 Alternative fuel vehicles are slowly popping up from just about every automaker these days. To not realize that plug-in hybrids and electric vehicles (EVs) are not the face of the future is a fantasy only oil companies believe in. Sure, fossil fuels were made over millions of years ago from decaying plant matter under tons of pressure, but one day it will run out. Of course, lithium and cobalt, and how we recycle these materials is another issue to address but going electric will eventually be an option many automakers must face. Others have been going in full-tilt for years now, and with Kia Motors testament to becoming the next all-electric automaker , it's going to need a little help from its parent automotive group, the Hyundai Motor Group (HMG), also known as The Group. Recently, The Group revealed a brand-new electric platform for its next generation of battery electric vehicles (BEVs).
BEVs and EVs are basically the same thing, so don't get confused. Why some automakers felt the need to add "battery", unsure, but the E-GMP will be the first dedicated BEV platform to come from HMG. The full name for this platform is Electric-Global Modular Platform and was revealed during a digital event to keep in line with social distancing of a post-pandemic world. Whether this new platform makes up the foundation of Kia Motors first all-electric vehicle (that has no predecessor), the Kia Futuron , is uncertain. However, HMG states that the E-GMP will become the platform for all new BEVs, starting in 2021.
A new design, the E-GMP has advantages over older platforms, most likely adopted from a vehicle's internal combustion counterpart. Having a platform completely dedicated to EVs and BEVs offer many benefits on and off the product line. Not only do manufacturers have to wait on platforms being reconstructed and adopted for hybrid functionality, but this new platform offers increased development flexibility, powerful driving performance, increased driving range, strengthened safety features, and more interior space for occupants and luggage. Unlike most vehicles that suddenly change in interior space due to placement of the electric battery, a dedicated-BEV platform is already built with this in mind.
"E-GMP is the culmination of years of research and development and brings together our most cutting-edge technologies. Our BEV line-up will evolve and be strengthened by this innovative new platform," – Fayez Abdul Rahman, Senior Vice President of Vehicle Architecture Development Center for Hyundai Motor Group
If curious about how the performance of a BEV matches up, then prepare to be surprised. Able to be used in a variety of models, including sedans, SUVs and crossovers, a high-performance model has the capability of accelerating from 0 – 60mph in less than 3.5 seconds. That's right up there with high-octane burning muscle cars. This must be why when the SRT Demon came out, there was a disclaimer about it being the fastest factory manufactured vehicle – not including hybrid cars.
There is a lot to discuss about this new platform, so we're saving it for a future piece, but we'll have plenty of details to share soon enough. With Kia Motors and its Plan S strategy to basically become the dominant automaker in a world of EVs, the new E-GMP can help it complete the objective of holding a 20-percent stake in all EV sales by 2025 and producing seven dedicated BEV models by 2027. Follow along with us on Miami Lakes Kia social media to learn all about the new advancements coming to Kia Motors and The Group.
Photo Source/Copyright: Kia Media
Previous Post Urban Air Mobility Vision by The Group Named "Best Innovations in 2020" Next Post Vincentric Awards Kia Rio with Best CPO Value in America Award