Urban Air Mobility Vision by The Group Named "Best Innovations in 2020"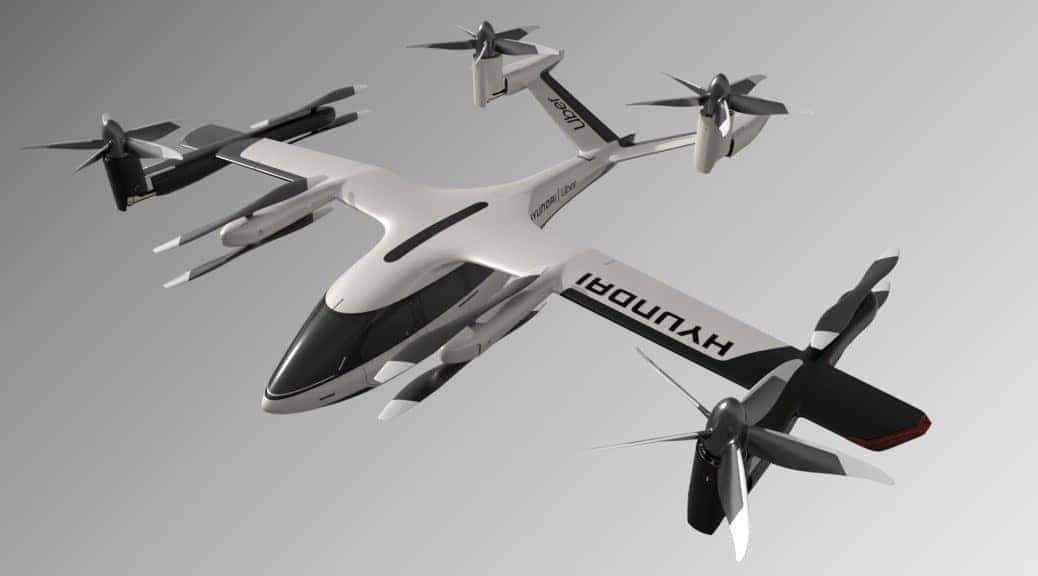 Before the Coronavirus spread across the world and automotive shows were still being looked forward to, the 2020 Consumer Electronics Show , taking place in January every year, got lucky. Although it's called a "Consumer Electronics" show, don't let the title fool anyone. Automakers will still take this time as a chance to show off new concepts, usually automotive technologies, and build attention for upcoming features for future models. During the 2020 CES, Kia Motors, in conjunction with the Hyundai Motor Group, and in partnership with Uber, there was a pretty interesting concept "floating" around. It's the futuristic Uber Air Taxi, and it caught the attention of Etisalat, a leading telecommunications company in Africa and the Middle East, just in time for the 2020 GITEX Technology Week.
Although most shows and public exhibits have been shut down for the year, GITEX Technology Week is taking place between December 6–10, 2020 at the Dubai World Trade Centre. Currently called the Hyundai Motor Group's Urban Air Mobility (UAM) vision concept, or S-A1, was named on the Etisalat "Best Innovations in 2020" list. This honor led to it being invited to showcase such game-changing technology in an ecosystem where offering everyone some form of private or public transportation is quickly growing. Whether we're ready to let a complete stranger fly us around from point A to point B, well, isn't that the same thing as every other airline pilot out there? The difference here is, will companies have certified pilots operating these fleets or will this be a service open to freelance pilots who don't necessarily take random drug screenings?
We're getting ahead of ourselves here. The Hyundai Motor Group, made up mostly of Hyundai Motors and Kia Motors, is usually referred to as "The Group", and has been working on many different kinds of technologies and transportation for a while now, and with the world population steadily growing, how are we going to avoid getting stuck in bumper-to-bumper traffic in the following years? Are the airways really the next step? The Group seems to think so.
"Hyundai is developing core technologies that will establish it as the driving force behind Urban Air Mobility, offering a new and affordable transportation paradigm," – Jaiwon Shin, Executive Vice President and Head of Urban Air Mobility Division of Hyundai Motor Group
The S-A1 is just one of three major mobility solutions The Group is heading into. Along with the SA-1 aircraft, The Group is also taking a large look at Purpose-Built Vehicles (PBVs), or vehicles designed for specific functions that can be performed autonomously, like shopping, or delivering food, or inter-connected hubs where someone can go from the bar to the gym without leaving their home. Sort of like an above ground subway system where each car is dedicated to another function, but these cars are PBVs able to house groups of people. Actually, this is the third solution The Group is working on, known as "The Hub", meant to serve as the next public venue for mobility transfer and community activities. This last one is another invention spawned from the Coronavirus, but doesn't necessarily need to be just used for keeping enclosed spaces and parties safe.
Lots of cool stuff is still going on, and we're all hoping it continues to grow in 2021. Follow along with us on Miami Lakes Kia social media .
Photo Source/Copyright: Kia Media
Previous Post Kia Motors Takes Home Four Consumer Guide Best Buy Awards Next Post HMG and Kia Motors Have a New Dedicated BEV Platform