So What IS the EX Designer Collection?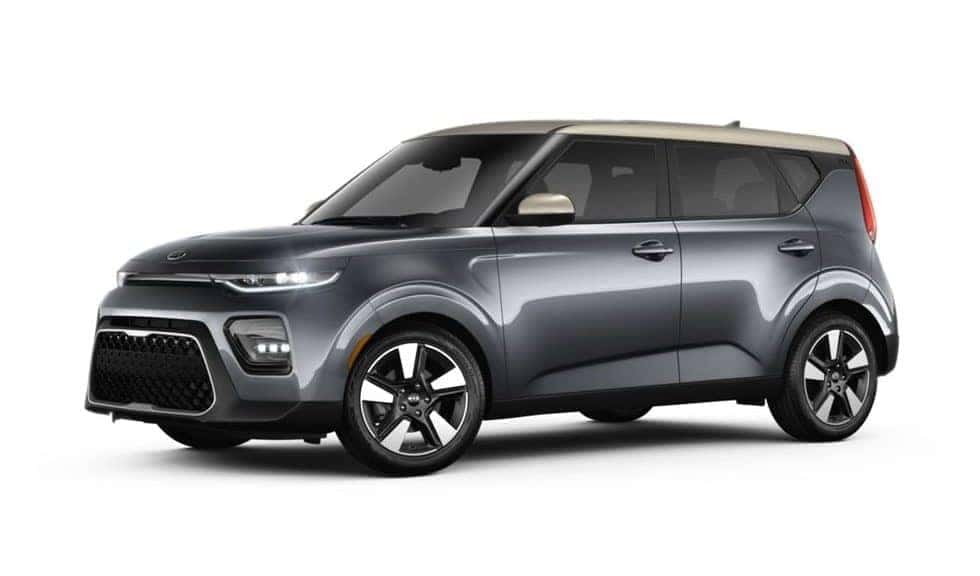 So, what exactly IS the EX Designer Collection Package Kia Motors has been touting with its new marketing campaign, "The new Species of Soul "? When the 2020 Kia Soul was first revealed, we got a little look at the future Kia GT Line and X-Line, but not a whole lot has been said about this new EX-Designer line. From what we can tell, Kia is starting to make a shift that allows consumers to get a little more bang for their buck, as well as entering a new lineup where personalization and customization are King.
EX Designer Collection
In the commercial seen above, "The New Species of Soul" shows off the 2020 Kia Soul GT, Soul X, and Soul EX Designer. The 2020 Kia Soul GT has a sportier exterior, black side mirrors, red accents, narrow headlights, and a grille that has a more angular design. Adding a more rugged look, the Soul X has fog lights, a rounded grille, unique wheels, and a roof rail for going off-road. The EX Designer…well it feels a little out-of-place.
Only available on the EX trim, this shouldn't be too much of a surprise. Like a special edition trim some automakers release, the EX already has a lot of great features, being the second-to-highest trim in the lineup. When it comes to the EX Designer Collection, one may wonder what else Kia Motors could add. Well, for an addition of $1500 onto the starting MSRP of $22,690 (plus destination fee) for the 2020 Kia Soul EX, consumers can a bit more pizazz.
Said pizazz comes in the form of an appealing set of 18-inch alloy wheels with black spokes, LED lighting that makes up the headlights and fog lights, and quality performance tires. There's also an optional two-tone paint treatment for the roof for some extra style. We assume it's complementary since the paint treatment is a part of the EX Designer package. Currently, research says that consumers will have the choice of a Gravity Grey/Platinum Gold or Gravity Grey/White combination.
Assuming this is a package that will show up on later models is yet to be said, but even without the package, the 2020 Kia Soul EX still comes with plenty to love. Although all trims are powered by the same 147hp 2.0-liter DOHC 4-cylinder engine, the EX comes with an Intelligent Variable Transmission (IVT). Heated exterior mirrors are standard, along with proximity-key entry, automatic on/off headlights, privacy glass and solar glass, and 17-inch tires. Inside, consumers will find a power driver's seat, automatic climate control, a rear camera display, and a big 10.3-inch touchscreen with a six-speaker system. There are also several active safety features, such as forward collision avoidance, lane keeping assist, lane change assist, driver attention warning, blind spot collision warning, and rear cross-traffic collision-avoidance assist.
Whether getting the 2020 Kia Soul EX or opting in for the EX Designer collection, consumers get a lot for such an affordable vehicle. Want to check out the 2020 Kia Soul for yourself? Come to Miami Lakes Kia and step inside a new 2020 Kia Soul .
Photo Source/Copyright: CarandDriver.com
Previous Post Should Kia Enter the Growing Truck Market? Next Post The Kia Telluride is a Game Changer