Kia Corp Teases All-New SUV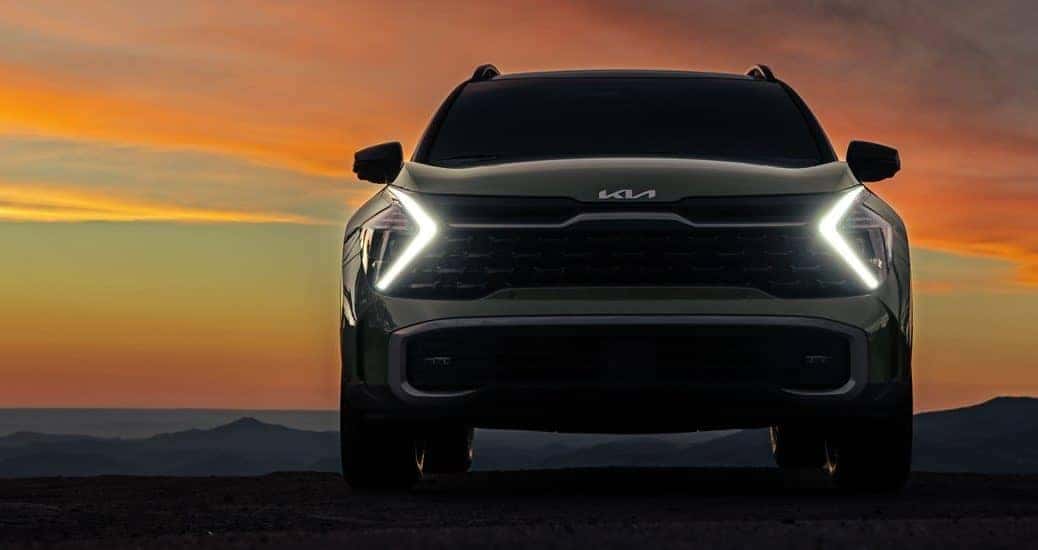 Well, it's finally happening. Back in 2019, Kia announced that it was going to become an all-electric automaker . This announcement also came shortly after Kia announced that the automaker was also going to start three new lines – GT for high performance , X for adventure and off-road activity, and the EX Designer Collection for adding high-end features to low-end trims. It was a lot to take on, but Kia was quick to release the concept for the Kia Futuron , now known as the Kia EV6. It all started with the Imagine by Kia concept during the 2019 Geneva International Motor Show, and the automaker is not stopping. The newest PR teases an all-new SUV, and all signs are pointing to the next all-electric vehicle, an EV Kia Telluride.
Okay, take that one with a grain of salt. Yes, there was a leak from inside sources about an electric vehicle (EV) variant of the Kia Telluride, and after producing an already popular electric crossover, working on an SUV is the next step. If an automaker can make an electric SUV and a crossover, than a large car or sedan is easy – the market is already saturated by SUVs and crossovers, please bring back smaller cars, I'm begging you – but the electric SUV may follow the pattern of the EV6 and may be named the EV7 or EV8. With the K8 luxury sedan coming out, EV7 makes more sense and will avoid some confusion with the Kia K5/Optima also using numbers in the name.
Like we said, the Kia EV6 is already incredibly popular. Kia Corp announced the First Edition of the EV6 available for preorder on the manufacture website, and it's already sold out. The Kia EV6 First Edition comes with an Augmented Reality (AR) Head-Up Display, Remote Smart Parking Assist, a wide sunroof, 20-inch wheels, a premium 14-speaker Meridian audio system with a two-year subscription to SiriusXM, dual-motor all-wheel drive (AWD) and a 77.4 kWh battery with a 160kW front motor and a 270kW rear motor. Built off of the GT trim, not only is the Launch Edition the most high-performing of the lineup, but it comes with plenty of the great technology in the EV6 we discussed in the past.
Knowing how successful the Kia EV6, it makes perfect sense that the Kia EV7 SUV will be next. However, the PR is a bit mysterious when it comes to the all-new SUV by Kia Corp. Making its virtual debut October 27, 2021, there will be plenty of new information on the date, especially with sales set for early 2022. All we know now, based on the PR, is this SUV can come front-wheel drive (FWD) or all-wheel drive (AD0, standard advanced safety features like advanced driver assistance systems, plus high-tech entertainment options. Add in a little off-road capability and all-terrain tires, this SUV sounds like it's ready for an adventure? But is this all-new SUV the electric SUV we've been promised? With such little information, it's hard to tell, but the official debut is soon, and then we'll have plenty to talk about. Follow along with us about the all-new SUV from Kia Corp on Miami Lakes social media .
Photo Source/Copyright: Kia
Previous Post Kia and Hyundai Secure New Plant for BEV Cell Production Next Post Kia America Announces Kia Connect