Kia and Hyundai Secure New Plant for BEV Cell Production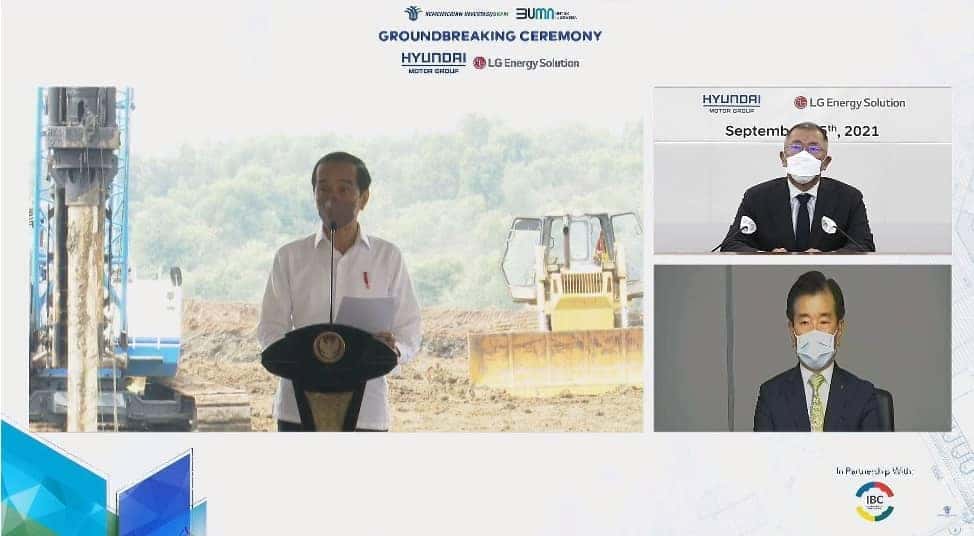 The spotlight has been on the new all-electric vehicle from Kia Corp, the Kia EV6. With a showcase during the Emmy Awards over the weekend and "America's Got Talent", there is certainly a lot to look forward to. A first for the automaker, the EV6 is the first all-electric vehicle with no predecessor. With that came not only its own powertrain but also its own platform, the new E-GMP platform built in 2020. Recently receiving the 'Carbon Measured' from Carbon Trust, a certification that the EV6 is eco-friendly . With so many vehicles in the lineup, how will Kia factor in the production needed for battery-electric vehicle (BEV) battery cells? Don't worry, it's all going to plan – the Plan S Strategy .
In early January 2020, Kia Corp was still Kia Motors, and came out with big cojones. The Plan S Strategy is the business plan Kia Corp will be using to dominate the electric vehicle (EV) market, owning a 6.6-percent global market share of all EVs sold. It doesn't sound like a lot, but currently, there are more than 200 models available in various parts of the world. Multiply that by one million, and 6.6-percent is suddenly a lot more powerful. If all goes well, this could soon become a reality.
There are multiple goals with the Plan S Strategy. The first to launch a dedicated EV model in 2021, and that's the EV6. By 2025, Kia Corp wants 25-percent of all sales to come from eco-friendly vehicles, and has plans to launch eleven new EV models by that time. In 2026, the automaker wants to have sold 500,000 EVs worldwide and 1 million eco-friendly vehicles. That's going to take a lot of resources, and that's why the next part of the plan is to secure a manufacturing plan to produce all of those new EV battery cells.
Although we favor Kia Corp here, it's parent automotive group is the Hyundai Motor Group, also known as the Group. The Group and LG Energy Solution Ltd. recently entered a joint-venture to construct an EV cell plant in Indonesia to secure leadership in the global BEV market. Like we said, it's all going to plan. The plant may just be in the beginnings of its construction, but determination and the right funding can go a long way. With that said, the Group and LG Energy Solution also announced a huge investment, a total of USD 1.1 billion, to get the cell plant up and running ASAP. Built on a 330,000-square-meter patch of land, the current estimates are completion by the first half of 2023, and fully operational by 2024.
Oof, that is cutting it close! But here's the thing – once up and running this facility is expected to be able to produce a total of 10-GWh worth of NCMA lithium-ion battery cells every year. That's enough for more than 150,000 BEVs. It's still a far cry from 500,000 units, but we're not counting all of the units the Group will be selling over the years up to 2026. It's still a long ways away, and plenty of things are bound to change, especially for Kia Corp.
"Hyundai Motor Group is focusing its capabilities on becoming a global leader in the EV market, which is the key to securing future competitiveness. The plant is a part of these efforts…Starting with this plant, an EV ecosystem will be successfully established in Indonesia with the development of various related industries. Furthermore, we expect Indonesia to play a key role in the ASEAN EV market." – Euisun Chung, Chairman of Hyundai Motor GroupCheck out plug-in hybrid and eco-friendly Kia models when you visit us at Miami Lakes Automall and buy a new car .
Photo Source/Copyright: Kia Media
Previous Post Kia Showcases EV6 During the Emmys Next Post Kia Corp Teases All-New SUV