Kia EV6 Receives Carbon Measured Label from Carbon Trust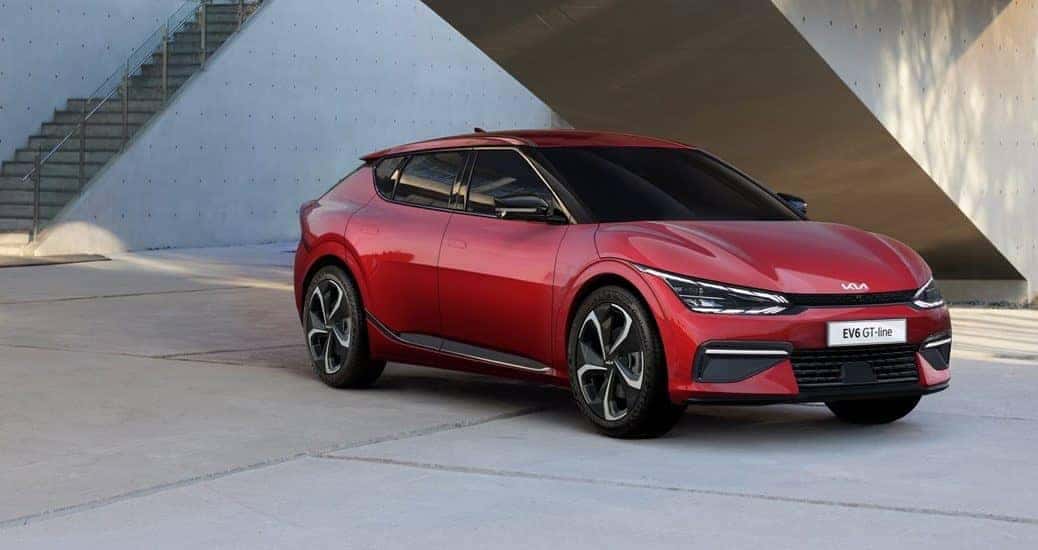 What is a carbon footprint? A term that started to become more familiar, maybe new for some, a couple of decades ago, is not commonplace when it comes to taking care of the planet we live on. Earth took billions of years to take shape and become habitable, so surely it has billions of years of resources and life in it right? Those billions of years happened naturally, and humans are just speeding up the sands of time. Automobiles are a huge part of the carbon footprint, and with the slow shift to greener fuel solutions, automakers like Kia Corp will be leading the way into a cleaner future. In fact, Kia Corp recently received the product carbon footprint certification and 'Carbon Measured' label for the Kia EV6 all-electric vehicle from the global climate change and sustainability consultancy, the Carbon Trust.
First, a carbon footprint is a term used to describe the amount of carbon dioxide and other carbon compounds produced when consuming fossil fuels like oil by a particular person, group, event, organization, service, place, or product. Everything from the food we eat to the waste we produce can play a part in someone's carbon footprint, but mostly, it's stuff like energy (gas vs electricity), transportation (personal vs public) and elimination of resources (waste vs recycling). We still have a long way to go, but all-electric automakers can help curb things exponentially.
"This is important validation of a broad range of measures we are now taking to reduce the carbon footprint of a vehicle throughout its lifecycle. As we introduce more electrified models to our line up over the coming years, we will step up our sustainability efforts and ensure we are achieving high levels of transparency when it comes to environmental impact. It has been great to work closely with the Carbon Trust to achieve the Carbon Measured label as one of our first steps to implement new sustainability initiatives." – Sangdae Kim, Head of Strategic Business Planning Division at Kia
Now, the Carbon Trust is definitely a new name to us, but we may be seeing it a lot more often as more green vehicles make their debut. Just like the ABC Waymo self-driving car needs to get certification from the National Highway Traffic Safety Administration (NHTSA) before hitting the road, an all-electric vehicle should also come with its own certification. The Carbon Trust is an independent, expert partner of leading organizations around the world that advises many businesses in a variety of industries how they can achieve a sustainable, low carbon world. Just like it did with Kia Corp, the Carbon Trust certifies the environmental footprint of organizations, supply chains, and products.
When measuring the total greenhouse gas emissions, the emissions were measured in carbon dioxide equivalents (CO2e) to provide consumers with information about the carbon impact of their purchase of the vehicle in question. The Kia EV6 was measured using the PAS2050 Standards as part of the Carbon Trust's robust product assessment, reviewing the entire life cycle of the emissions from the extraction of raw materials to its eventual termination or end-of-life – we're talking chemicals here, so if nothing is burning, then shelf-life and half-life is what we're looking at. That could be years, decades for some. The Carbon Trust 'Carbon Measured' label is a validation for the accuracy of these measurements, giving consumers a better idea of how the EV6 can help them reduce their carbon footprint.Want to go green and help reduce your carbon footprint? Look for the Kia EV6 and other hybrid or electric vehicle options at Miami Lakes Automall .
Photo Source/Copyright: Kia Corp
Previous Post Kia America Introduces Kia@Home Next Post Kia Corp Opens Kia360