Kia America Introduces Kia@Home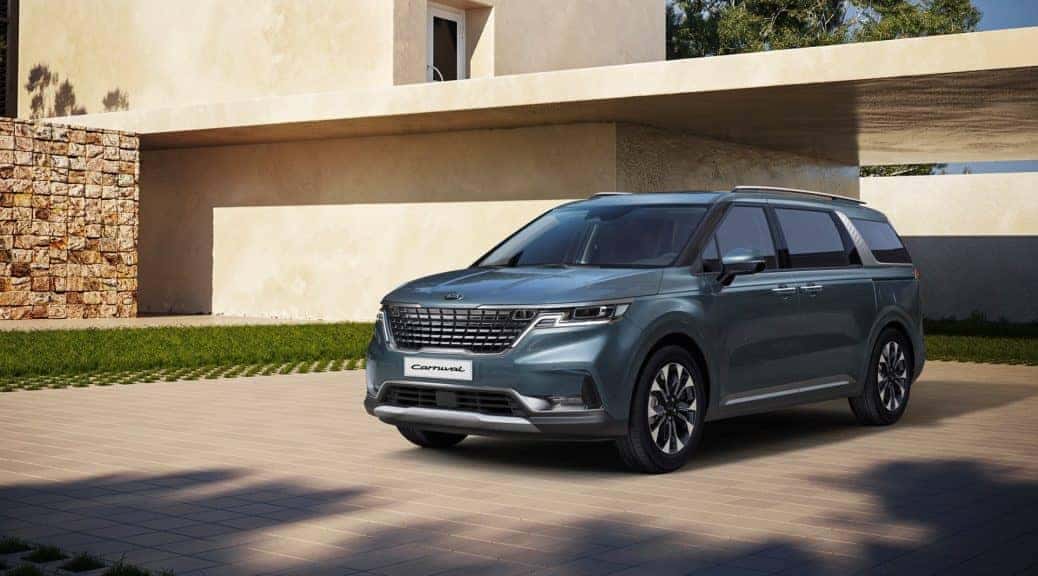 Shopping from home was a huge change back in the day – how do you shop for a dress or a pair of jeans without trying them on? How can you trust the condition of the item you're getting or know that it even exists and the retailer isn't a scam? Eventually, the trend took over, and now we have companies like Stitch Fix for finding clothes in our size and the all-mighty Bezos – I mean, Amazon – for everything else. Kia Corp is an automaker from South Korea that has been making a large name for itself lately, getting involved with the community and the youth. With the current large leap into all-electric vehicles with the new Kia EV6 and Niro EV, Kia Corp has launched a new brand to match the on-demand, at-home economy – Kia@Home.
As described, "Kia@Home" brings the ability to shop for a vehicle while at home. Called a new product and brand experience, consumers just don't get to shop online for a new car with Kia@Home, nor are they treated to a Virtual Reality viewing through a smartphone mobile app like many automakers are starting to adopt for prospective clients. No, Kia goes a step ahead and makes it easy for consumers to get into the driver's seat of vehicles with scheduled test drives. All one needs to do is signup for a test drive at a convenient location of their choosing and meet the agent in charge there.
Of course, there is a pilot program. Not every vehicle in the Kia America or Kia Corp lineup will be available for this kind of testing. To put people into the new all-electric Kia Niro EV and the Kia Carnival MPV, Kia America wants to give consumers more time then test driving a vehicle, a more enriching experience than around the block before asking to sign some papers. An hour-long experience, it seems that consumers can schedule a test drive for a number of things – including a detailed vehicle walkaround from a Kia@Home Drive Specialist, the innovative all-new Carnival MPV and the all-electric Niro EV are showcases and tailor the test drive experience to also act as a retail experience for the shoppers' needs.
"Personalized, convenient and on-demand, Kia@Home brings an interactive and unique Kia experience to shoppers when and where they want…The all-new Carnival MPV and all-electric Niro EV are two of Kia's most high-tech offerings, and now consumers can get behind-the-wheel for up-close-and-personal test drives in their own individual, real-world settings." – Russell Wager, vice president, marketing Kia America
So, is this an at home test drive, or a transportation for people who like to shop? It sounds like the latter, but it's really the former. The on-the-go shopping experience is more so to show off the features and qualities of the vehicle chosen. Currently available in select markets, consumers with interest in either vehicle are in luck. Now through October 3, 2021, consumers in Miami,FL can get a chance to test drive the Carnival MPV and Niro EV. For those a little north, like Tampa, only the Carnival MPV will be available for a test drive.All consumers need to do is book a Kia@Home appointment Kia.com, select the Kia model of interest, and schedule the delivery. Like all shopping online, it's pretty easy. Of course, if consumers do end up falling in love with the Kia Carnival MPV or Niro EV, they will ultimately have to work with a local Kia dealer to purchase the vehicle. That's where we come in. We have plenty of available and new Kia models at Miami Lakes Automall . Come to the lot today and check out our inventory.
Photo Source/Copyright: Kia Media
Previous Post Kia Corp Has Record Sales for July 2021 Next Post Kia EV6 Receives Carbon Measured Label from Carbon Trust