Kia Corp Has Record Sales for July 2021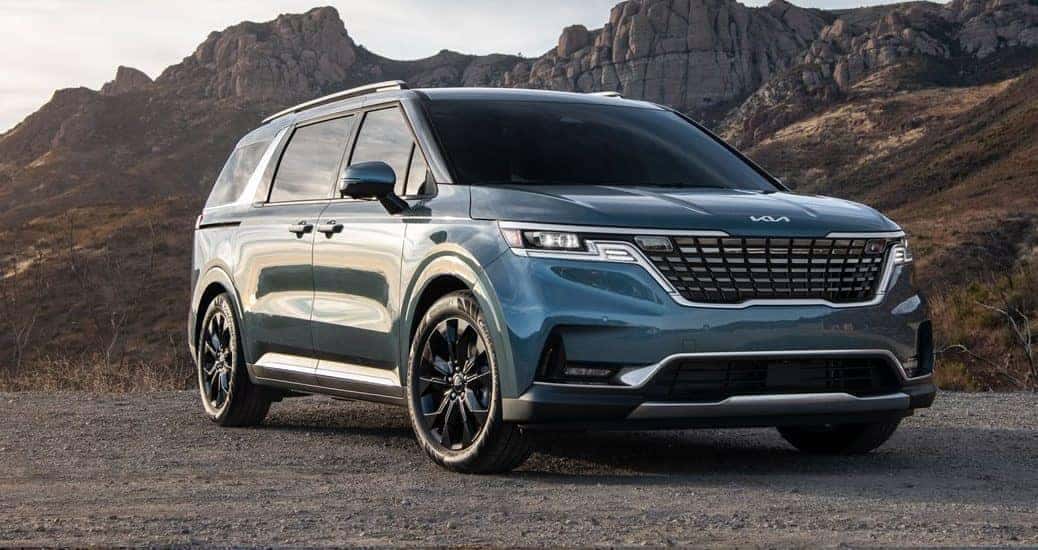 Last week we talked about how strong Kia Corp continues to grow after the pandemic shook things up in 2020 and the semiconductor chip shortage is hurting just about everyone. Even so, Kia Corp closed out the first half of 2021, the second quarter ending in June 2021, with the highest ever record for first-half yearly sales – 378,511 units sold. Some might think it's because it's the first half of the year, people want to get out there and start driving again, maybe treat themselves to a new car or keep a new resolution to travel more. Well, the sales for July just came in, and Kia Corp continues to impress with the automaker's highest July sales in company history.
"Kia continues to build on the momentum from our record breaking first-half by setting yet another recor…Kia sold more than 74-percent of our available inventory in July as compared to 34-percent during the same period last year, a solid reflection of the strong consumer interest in the brand." – Sean Yoon, president and CEO of Kia North America and Kia America
That's crazy. Sure, just about any automaker is going to sell more than they did last year, but even with the aftermath, Kia sold 74-percent of all available units produced. That's not bad at all. The new record for Kia Corp for July sales is 70,099 units. The Carnival MPV was recently introduced and has seen a steady rise in sales. Kia posted the fourth consecutive month-over-month increase for the Carnival, marking the model's highest monthly sales performance, with nearly over 3500 units sold in July, a total of 15,641 units sold to-date for 2021. The major breadwinners for July though are the Kia Forte, Kia Sportage, and Kia K5/Optima, followed by the Kia Telluride before falling under 8,000 units sold. In total, July sales were up by 34-percent year-over-year, or when comparing 2021 sales with 2020 sales.
These sales in July only help compliment some of Kia Corp's success in July alone. Recognized with prestigious industry awards and accolades, the 2022 Stinger sports sedan was awarded the Top Safety Pick+ (TSP+) award by the Insurance Institute of Highway Safety (IIHS). Most recently, the Kia K5 was named the most satisfying premium midsize car, and the Telluride rated as the most satisfying Large Crossover SUV during the 2021 Vehicle Satisfaction Awards by AutoPacific. Vehicle satisfaction is decided by real owners who take a survey designed to rate vehicles on 36 individual model attributes ranging from driving performance and features usability to seating comfort and interior design. More than 89,000 new car and light truck owners answered the survey this year. If you need a strong opinion, there it is.
Remember, the Kia Sportage is all-new for the new generation in 2021; the Kia Telluride is the automaker's largest SUV to date (and there are rumors about an ell-electric variant); and the Kia K5 is the all-new generation of the Kia Optima, bringing its sports car style and performance to the forefront of the model. Kia even released a new GT-Line AWD Premium Package for the K5 to really show off its performance capabilities. The newest of them all is the Kia Carnival MPV, the most luxurious vehicle by Kia Corp thus far.Want to check out these new vehicles by Kia Corp? Find your new Kia vehicle at Miami Lakes Automall .
Photo Source/Copyright: Kia
Previous Post Kia Corp Wins Two Awards at 2021 AutoPacific VSAs Next Post Kia America Introduces Kia@Home