Three Concepts Contending for the New Mitsubishi Compact SUV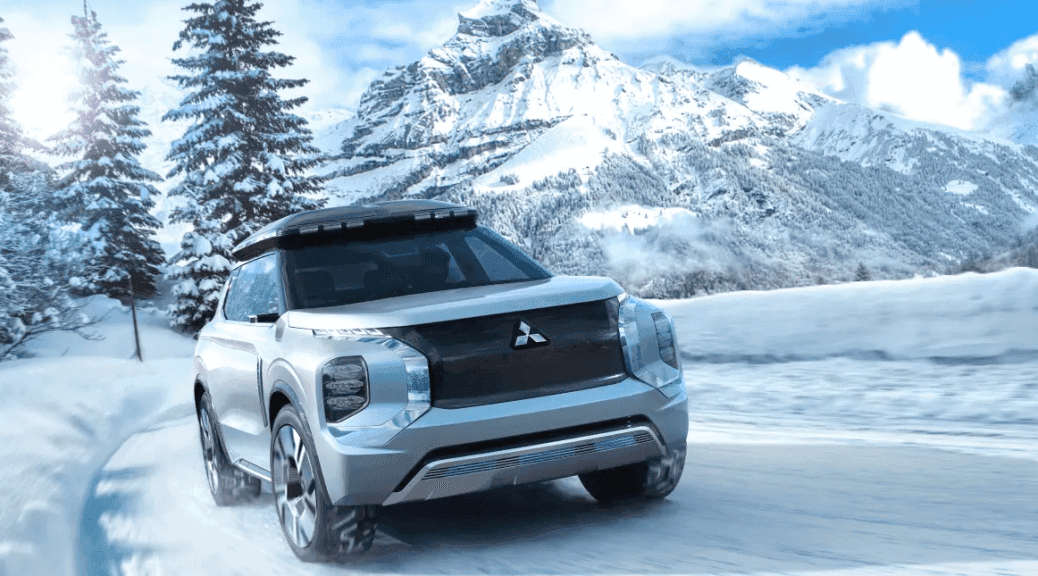 Mitsubishi Motors finally unveiled the 2023 Mitsubishi Colt and its plug-in hybrid variant, but there is still a lot of information left to be seen. Speaking of things to be seen, after announcing "Challenge 2025", Mitsubishi teased six models set for release, Colt included. Amongst these six was a yet unnamed compact SUV, also under wraps. With so many concepts in recent years, let's take a look at those that were more promising – the Engelberg Tourer, e-Volution, and eX concepts.
Engelberg Tourer
Once thought to be the replacement for the Outlander PHEV, we all saw how that panned out. There was once even talk about a plug-in hybrid Eclipse Cross taking over the mantle as the flagship of the automaker, but so far nothing. The Engelberg Tourer first showed up during the 2019 Geneva International Motor Show, posed as the model car to go with the Dendo Drive House idea. A plug-in hybrid SUV, equipped with Mitsubishi Motors Super All-Wheel Control (S-AWC) system, an Active Yaw Control (AYC) that allows the electric motor to manage how much torque is split between the front wheels, and powered by a Twin-Motor 4WD plug-in hybrid system with a 2.4-liter gasoline engine, it was said to rival the Outlander PHEV. The concept could even double the all-electric driving range of 22 miles the Outlander PHEV touted, and offered an estimated total driving range of around 430 miles. What happened? 2020 happened, and we haven't heard of the Engelberg since.
e-Evolution
Ah, now this concept seemed like something we've all been waiting for. After the end of the Mitsubishi Lancer Evolution, renowned sports car of the automaker, many fans have been waiting for Mitsubishi to relive its rally car days. Ralliart-inspired vehicles that simply wear a fancy decal and have some red paint aren't enough. Said to be a new-generation high-performance all-electric crossover SUV, there was a possibility that the Lancer would be revived as a crossover. Said to have the S-AWC system, an Active Yaw Control (AYC), artificial intelligence, and Mitsubishi Connect to access the cloud and higher levels of autonomy, the e-Evolution concept seemed like a fairy tale. It's still in the list of upcoming models, but we haven't heard about it or a lancer crossover in years.
eX Concept
Now this was also something out of the ordinary, and definitely futuristic. A vision for a compact SUV powered by a next-generation battery-electric vehicle (BEV) system, this could be a nice contender. The Renault-Nissan-Mitsubishi Alliance are working on new BEV platforms for future models, the eX concept could come to fruition. A compact SUV wearing the next iteration of the Mitsubishi Dynamic Shield, designed for high performance, powered by a Twin Motor 4WD all-electric system, and equipped with S-AWC, the eX is supposed to be the next-generation SUV that jumps ahead of all other BEVs to date. Also able to communicate between the car, driver, and infrastructure, this vehicle is reminiscent of the V2X technology Mitsubishi Electric is working on.
There is no clear winner here. Any one of these concepts could be the unnamed compact SUV. It seems like we're leaning towards the eX concept with so many arrows pointing to it – compact SUV, next-gen BEV powertrain, and V2X technology. We know what happens to Mitsubishi concepts though…they just get added to an ever-growing list. What will come next? Follow along with us on Miami Lakes Automall social media.
Photo Source/Copyright: Mitsubishi Media