The Future is all About e-Evolution for Mitsubishi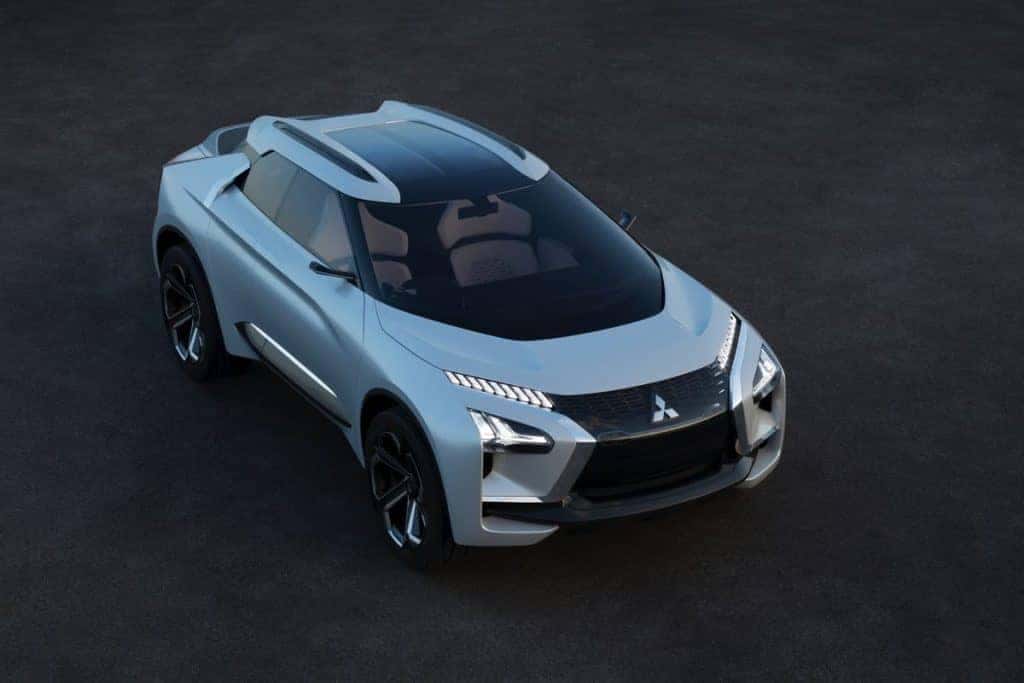 Mitsubishi brought their A-game to the 2018 LA Auto Show as they debuted an impressive technical prototype – the e-Evolution Concept. Incorporating the strengths of an SUV, electric vehicle (EV), and new systems designed for a connected mobility experience will not only be part of this concept, but also a part of Mitsubishi's future. CEO and President Fred Diaz said: "The e-Evolution is far more than just an auto show concept vehicle. It is the embodiment of what Mitsubishi Motors will become, what we will stand for, and the type of vehicles we will bring to our customers in the very near future." Let's dive a little deeper and check out what the e-Evolution means for Mitsubishi Motors' plans of the not-too-distant future.
Performance
Two high-torque, high-performance electric motors power the e-Evolution Concept and are fed by a high-capacity battery system for a smooth and powerful performance. A low center of gravity is important to achieve driving stability, so the drive battery system is located under the floor in the middle of the vehicle. Active Yaw Control (AYC) is an automotive feature developed on Mitsubishi Motors' World Rally Championship and Paris-Dakar race cars that's also found on the e-Evolution. AYC uses an active differential to control the driving and braking forces between the left and right wheels for the optimum grip on the road. Since AYC is electronically controlled, it provides crisp and responsive handling that's faithful to the driver's intent.
Artificial Intelligence
An Artificial Intelligence (AI) system is the brain of the e-Evolution Concept, proving that Mitsubishi really is looking to the future with this design. The AI system is equipped with numerous sensors that instantly detect changes in road and traffic conditions, as well as the driver's intent. Driver intent and vehicle performance are then merged seamlessly for an inclusive system that's capable of supporting drivers of all abilities, even offering a special coaching function that, after an initial assessment of the driver's skills, unobtrusively offers ways to enhance them. Even those with limited driving abilities will feel like a pro thanks to this highly responsive AI system.
Additional functions of the AI system include functions that can be controlled via voice activation like the headlights, wiper blades, and even having the ability to warn the driver of various malfunctions. A large flat screen that displays outside conditions, navigation, and coaching information span the full width of the dashboard. Two smaller screens flank the larger one showing images from the front and rear cameras, while a 360-degree view for occupants is achieved by an expansive glass section. The e-Evolution Concept is part of Mitsubishi's latest Drive Your Ambition strategy that will see the automaker move towards SUVs with electric mobility and connectivity.
Sure, the e-Evolution is just a concept car for now, but if you want to get a taste of Mitsubishi's penchant for innovation then look no further than the 2018 Mitsubishi Outlander PHEV. Available for the first time ever in the U.S., the Outlander PHEV is a roomy and attainable plug-in hybrid SUV for those looking to go green in style. Come by Miami Lakes AutoMall today and test drive the 2018 Mitsubishi Outlander PHEV. To learn more about the Outlander PHEV and its driving modes check out our video below:
Photo Source: The Verve
Previous Post Renault-Nissan-Mitsubishi Alliance Makes Another Smart Investment Next Post Mitsubishi Eclipse Cross Receives High Safety Ratings