Mitsubishi Motors Announces Six Models for 2023 Release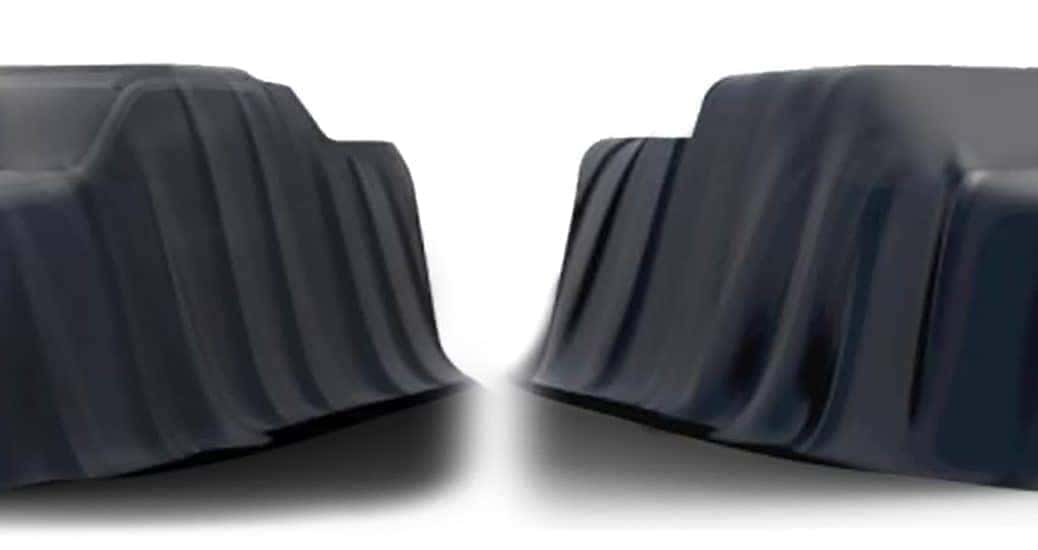 In March 2023, Mitsubishi Motors announced that it would be increasing its investment into new battery-electric vehicles (BEVs) being added to its lineup. This medium-term strategy was called "Challenge 2025". Like 2022, it doesn't seem like the automaker is very keen on adding new models, let alone BEVs to its collection. No BEVs in sight, only the Outlander PHEV is the current electrified vehicle Mitsubishi has. With the new rebadged Renault Clio, announced to be the revival of the Mitsubishi Colt, we're getting one more electrified vehicle. The latest announcement previews six of the 16 new models Mitsubishi will be launching, and only two of those are hybrids.
Said to launch this year (2023), the six models revealed are the new Mitsubishi Colt Hybrid (under wraps), a new ASX (also based off of a Renault model, the Captur), a new Delica (overseas model), the new generation of the Mitsubishi Triton that spurred the XRT concept, a new unnamed compact SUV, and a vehicle wrapped in tarp that seems to be a cross between a minivan. This model is said to be a new generation of the Mitsubishi XPander, also sold overseas, and set to be a hybrid model, labeled "HEV" or "Hybrid-Electric Vehicle".
To further electrify the lineup, the automaker plans to increase its Research & Development (R&D) budget by 30-percent, with 70-percent of that going into new electrified models by 2026. We do wonder why only 2-out-of-6 models launching this year are electrified variants, but this seems to be the current pattern – reviving old models before launching new ones. Mitsubishi Motors released new generation versions of just about every model in its lineup (sans the Mirage and Mirage G4) to boost sales and make the money needed for the upcoming investment.
The new Mitsubishi Colt Hybrid we've known about for a while now. With plans to leave the European market due to a lack of success, Mitsubishi was bailed out by Renault. The automaker promised to produce a Clio Hybrid that Mitsubishi could rebadge and style. There has been little information released on its powertrain, but bets are that it will get the same powertrain options as the Clio – a turbocharged 1.0-liter gasoline engine, able to generate 90 horsepower; and a combination of a 1.6-liter four-cylinder engine and an electric motor, able to generate 143 horsepower, making up the hybrid option. Other than that, not a lot information as of yet.
We've discussed the Mitsubishi Delica before, and although strictly overseas, a consumer could do some pretty nifty things with it if they can get their hands on one. A great example of modification was to turn the van into a mobile camper. The Mitsubishi Triton has also become a hot topic, with Mitsubishi playing with the idea of finally introducing its pickup truck to the North American market, where mid-size pickup trucks are still fairly rare. The ASX is just the overseas name for the Mitsubishi Outlander, and we know all about that thanks to the Thunderstruck Campaign.
That just leaves the Xpander, which we most likely won't see, and the unnamed compact SUV. Maybe this fresh concept, outfitted with a new LED headlight signature and cameras replacing the exterior mirrors will land in North America. We'll see what happens over the next nine months. Follow along with us on Miami Lakes Automall social media to learn more.
Photo Source/Copyright: Mitsubishi Motors