Revisiting the Possibilities of the Mitsubishi Triton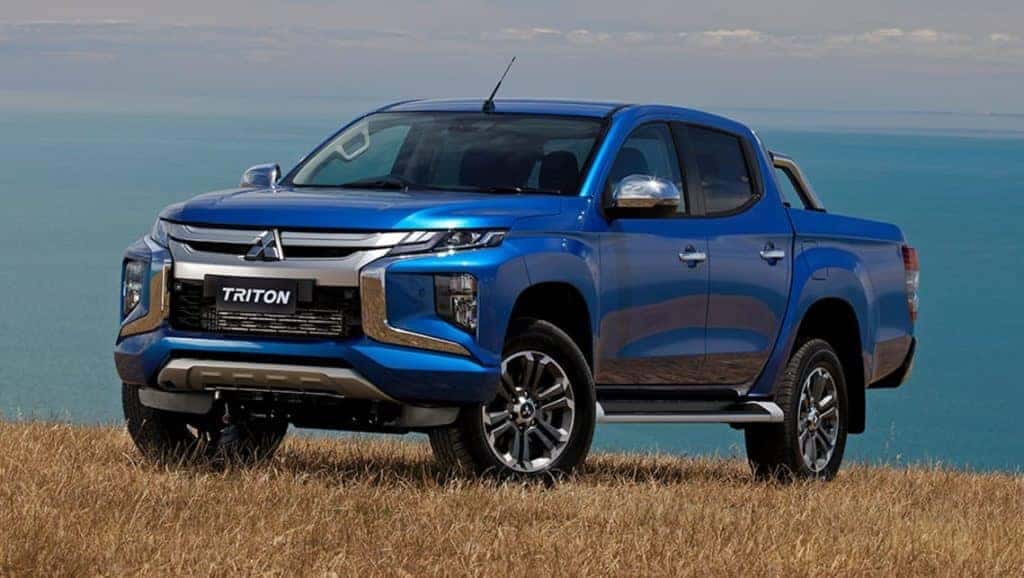 Mitsubishi Motors sure made a comeback after joining up with the Renault-Nissan Alliance, now the Renault-Nissan-Mitsubishi Alliance. The Alliance discussed their mid-term plans in early February 2020, with a lot of developments already taking place. Nissan recently revealed a cross-brand EV platform , currently in development is a Mitsubishi-branded version of the Renault Trafic van, and in charge of plug-in hybrid electric vehicle (PHEV) development, Mitsubishi has released two new hybrid concepts to the auto market. With the growing lineup, vehicles once overseas may finally come ashore. With that in mind, we're taking a look back at one vehicle Mitsubishi Motors has been on the fence about bringing to the U.S. – the Mitsubishi Triton Pickup Truck.
Why wouldn't Mitsubishi Motors bring their pickup truck to the North American shore is a wild guess. It's the perfect time for off-road trucks, especially mid-size trucks, where the gap is large and the segment currently thin with competition. The 2019 Mitsubishi Triton got an upgrade for its fifth-generation and can tango with the big boys. According to Mitsubishi Motors North America CEO Fred Diaz, every meeting ends with a question about the introduction of a truck to the lineup, so the desire is there.
We can see the reasoning behind the craze for the Mitsubishi Triton. A certain automaker recently released a mid-size truck that can handle the off-road terrain of its cloth, but the Triton pickup truck does all the same. Equipped with a "Super Select II 4WD System" and an "Easy-Select 4WD", the Triton can handle gravel, mud/snow, and sand in 4WD-high and -low mode, or rock in 4WD-low mode. It's all done by the turn of a dial. Plus, Mitsubishi Motors tested the Triton pickup truck in deep snow and through the desert. Depending on the setting, we're sure the heated seats (or ventilated seats) of the GLS Premium trim were most welcome.
Going off-road can get a little crazy, but with 18-inch alloy wheels, a new "Dynamic Shield", and large fog lights, navigation isn't too much of a challenge. Plus, the Mitsubishi Triton has a large collection of safety features available. Again, the GLS Premium gets the best setup with Blind Spot Warning, Lane Change Assist, a Brake Override System, an Emergency Brake System, Forward Collision Mitigation system with pedestrian detection, Lane Departure Warning, Rear Cross-Traffic Alert, Trailer Stability Assist, and an Ultrasonic Misacceleration Mitigation System. In addition to keeping the driver and passenger safe, all Mitsubishi vehicles come with some of the industry's leading car warranties. These include a limited basic warranty for 5-years or 60,000 miles, a powertrain warranty that lasts 10 years/100,000 miles, and a 7-year/100,000-mile anti-corrosion warranty – all based on a whichever comes first policy. Roadside assistance is also ensured for five years (and an unlimited number of miles) by Mitsubishi Motors.
If this isn't enough proof that the Triton has something special going, SUVs may be what Mitsubishi is known for here in America, but overseas that couldn't be further from the truth. In some international markets, the Triton makes up as much as 70-percent of overall sales. What would happen if they brought it to America, where off-road trucks are a huge plus? Let us know what you think on Miami Lakes Mitsubishi social media .
Photo Source/Copyright: CarsGuide
Previous Post New Mitsubishi Eclipse Cross Rendering Looks Stylish Next Post The Renault-Nissan-Mitsubishi Alliance is Developing an Intelligent Cloud