New Mitsubishi Eclipse Cross Rendering Looks Stylish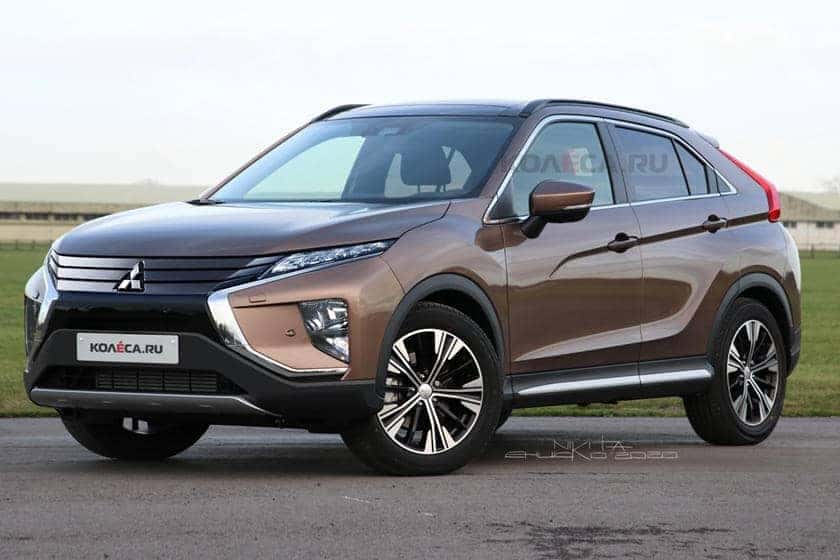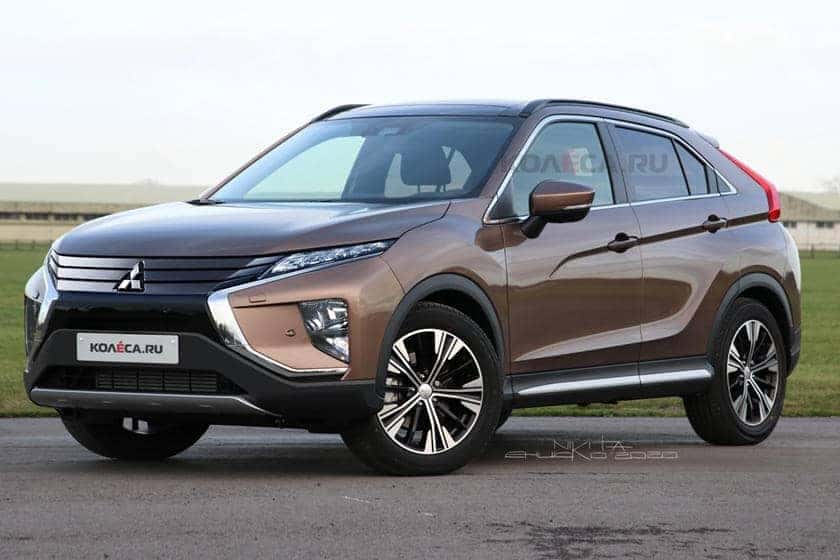 Way back when Mitsubishi Motors first started breaking into the auto industry, it was with Rally Cars. The Mitsubishi Lancer Evolution series was some of the automaker's most popular sports cars, with examples like the EVO-8 powered by a 2.0-liter engine capable of generating over 400 horsepower, and able to accelerate from 0-60 mph in 3.5 seconds, with a top speed of 175 mph. At some point, the automaker started to take a turn and shifted the focus from sports cars to crossovers and SUVs. That's where the auto market has been standing for the past decade or so. The demographic is going to be introduced to more of a new generation (Millennials) and soon a whole new type of creature (Gen Z). We think Mitsubishi Motors saw this coming, and that's why the automaker is trying to meet halfway with vehicles like the Eclipse Cross and Lancer Crossover Concept . We haven't heard much about the latter since its first teaser, but the Eclipse Cross is doing much better than some had initially thought, and an artist rendering on the internet has sparked discussion about its new look.
What? Already? Although the Mitsubishi Eclipse Cross recently came out in 2018, the model was due for some styling changes from the beginning. Let's be honest, that rear-window split with a spoiler was more of a safety hazard than it was a refreshing take on rear fascia style. Taking a look at the rendering from Kolesa.ru's Nikita Chuyko up above, and it's looking good. Although there was a lot of the new model covered up in camouflage, that new take on the rear spoiler seems to be true. Instead of a window split, the spoiler is instead more prominent up top, and the taillights have been restyled with new horizontal elements that cause them to stretch inwards. All-in-all, the new rear is more angular for a sporty "fast" optical illusion.
When it comes to the front, there don't seem to be too many changes. We can see narrow headlights on both designs, and the artist added a third bar to the front grille in contrast to the original two-bar design. Although the camouflaged images haven't suggested this change, it is more than welcome in the artist rendering. Sadly, aside from these changes, we don't see much else. That brings us to news about what's going on overseas. Does anyone remember the Mitsubishi Triton pickup truck debut ?
If not, that's because it never had a North American debut. Although the auto market is primed for midsize pickup trucks, the Mitsubishi Triton has yet to show any sign of making it stateside. However, there is some hope. Mitsubishi Motors has been rapidly expanding its product lineup with crossovers, trucks, and vans in the last few years, especially after its indictment into the Renault-Nissan Alliance (now Renault-Nissan-Mitsubishi). Most recently, the Alliance stated that it will be a building Mitsubishi-branded version of the Renault Trafic van at its factory in Sandouville, France. This same plant also produces versions of the truck for Nissan and Fiat.
Yes, that is interesting isn't it? Fiat Chrysler Automobiles (FCA) and the PSA Group are merging, and one of their brands has a pen in the ink of a Renault factory. Could the development of a Mitsubishi van spark interest in what else Mitsubishi Motors is working on? People talk, employees talk, word gets around. Even if we don't see any of the vans or other crazy concepts Mitsubishi Motors has, like the electric Buggy at the 2019 Tokyo Motor Show, this van could be the product that causes the lineup to spill over, and then we might get to see a new Mitsubishi Triton pickup truck.
We'll know in time. Follow along with us on Miami Lakes Mitsubishi social media and join the discussion.
Photo Source/Copyright: Kolesa.ru
Previous Post New Business Plans to be Announced by Renault-Nissan-Mitsubishi Alliance Next Post Revisiting the Possibilities of the Mitsubishi Triton