Mitsubishi Supports Team Mitsubishi Ralliart in AXCR 2022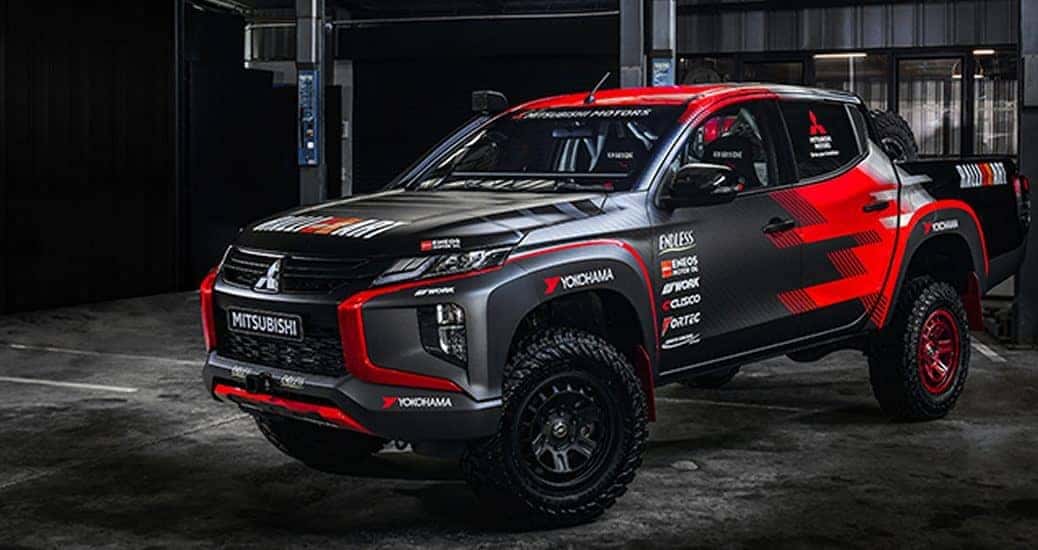 In recent years, Mitsubishi Motors has been showing off their racing stripes and reigniting its old school years of rally cars. One of the most notable events would be the annual Rebelle Rally, an all-women's off-road navigational rally raid in the U.S, the Rebelle Rally spans from the slopes of Lake Tahoe, California to the Imperial Dunes of Glamis, east of San Diego – the first of its kind. Mitsubishi competed in the 2019 Rebelle Rally with the Eclipse Cross , the 2020 Rebelle Rally with the Outlander PHEV , and the 2021 Rebelle Rally with the new 2022 Mitsubishi Outlander . Each time, Mitsubishi Motors showed off another one of its models and its capabilities, landing in the winner's circle. Overseas, a cross country rally is taking place this summer, and Mitsubishi Motors is entering as technical support for Team Mitsubishi Ralliart.
"For many years, Mitsubishi Motors competed in the World Rally Championship and the Dakar Rally, winning championships in both of them and improving the driving performance of Mitsubishi cars that can be enjoyed with peace of mind in any weather or road conditions…Mitsubishi Motors' participation in the AXCR in the form of technical support will strengthen our product uniqueness, especially for ASEAN strategic models including 1-ton pickup truck and SUVs. Team Mitsubishi Ralliart will make preparations to meet the expectations of our fans, so please stay tuned." – Hiroshi Masuoka, team director of Team Mitsubishi Ralliart
Always the sponsor, and not the driver, Mitsubishi Motors is showing its support for Team Mitsubishi Ralliart, a private team owned by TANT SPORTS in Thailand, led by Hiroshi Masuoka as team director. Masuoka is a two-time Dakar Rally champion driver back in 2002 and 2003. Their vehicle of choice is the automaker's global strategic model, the Mitsubishi Triton 1-ton pickup truck , an overseas vehicle we've been waiting to come stateside. With the pickup truck market showing growth for midsize trucks, it would be a good time to expand the lineup from SUVs. Competing in the Asia Cross Country Rally (AXCR) 2022, this will be a great time to see what the truck can do.
The AXCR is a cross country rally event certified by the Federation Internationale de l'Automobile (FIA). Taking place in Thailand, the competition challenges vehicles and the drivers with the hot and humid climate unique to Southeast Asia. Drivers will have to navigate their way through off-road courses in the mountains and jungles. Making this not only a chance for publicity, but also feedback, Mitsubishi will be studying how well the Triton performs during this competition to learn how the automaker can refine strengths, including body and chassis rigidity, as well as the truck's off-road performance.
As noted in the title of the car, Mitsubishi Motors' Ralliart team is back. Revived in November 2021, Mitsubishi has teased Ralliart-inspired concepts, like the new Mitsubishi concept at the 2022 Tokyo Auto Salon . Some of this came down to strictly appearance changes, like the red accents and new badges on the Outlander Ralliart Style and Eclipse Cross Ralliart Style models shown. Then there was the Outlander Wild Adventure Style, equipped with all-terrain tires, bumper protectors, mud guards, a roof carrier, and trailer hitch, for starters. Like other automakers, Mitsubishi Motors has its own team for spicing up their models aftermarket. Similar to how Mitsubishi Electric is always working on new technologies for its automotive family that tend to pop up in future models.
It doesn't sound like the Mitsubishi Triton pickup truck will show up on American shores any time soon. Still, if Ralliart upgrades sound like a gift for rally race fans, then take a look at a new Mitsubishi SUV , like the next-generation 2022 Outlander . How can you switch it up? Look for Team Mitsubishi Ralliart in the AXCR 2022 from August 6 to 12.
Photo Source/Copyright: Mitsubishi Media
Previous Post 2022 Mitsubishi Outlander Receives New Blacked-Out Trim Next Post Have You Heard of the Surprising Mitsubishi Minicab MiEV?