Mitsubishi Motors Returning to Rebelle Rally to Aid Military Veterans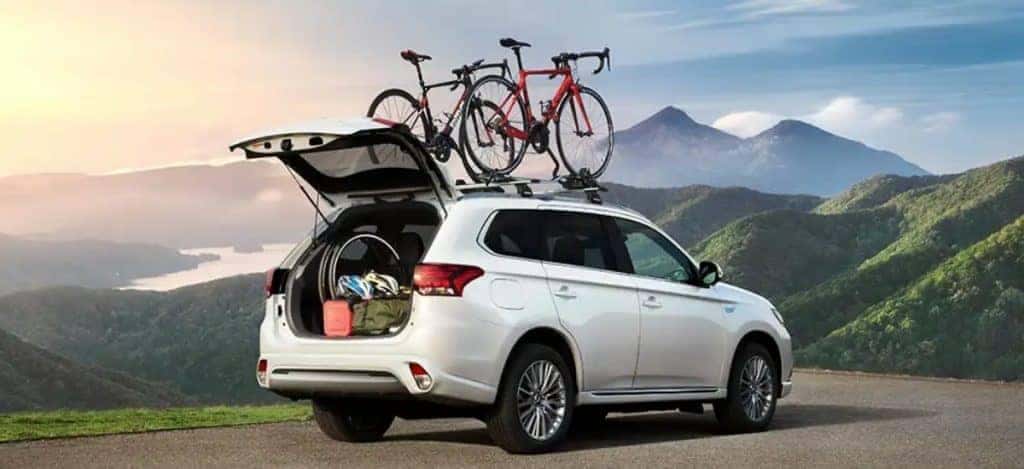 Mitsubishi Motors North America (MMNA) started an interesting corporate social responsibility initiative called "Small Batch – Big Impact" in 2019. Aimed at giving back to the community, the automaker produced a small number of units of each model in its lineup – the small batch – but each vehicle produced was used for the greater good, to help the community and non-profit organizations help fulfill their goals – the big impact. Amongst helping charities like the Goodie Two Shoes Foundation , or with disaster relief in Tennessee , Mitsubishi Motors also partnered with a non-profit organization dedicated to helping military veterans adjust to civilian life through the use of outdoor photography adventures to ease hurtful military experiences, including combat, injury, and loss. Team Record the Journey returns for the 2020 Rebelle Rally and Mitsubishi Motors is there to help once more.
"Record the Journey stands for those who never stop challenging, never give up and never stop driving ambition. We are proud to support them with the quality, dependability and reliability built into every Mitsubishi vehicle, and are excited to enter the first ever PHEV in the Rebelle Rally…The Rebelle Rally is the ultimate test of teamwork, vehicle reliability, and the ability to overcome obstacles. Our continued partnership with Team Record the Journey proudly stands in support of everyone who says 'I can do that' in the face of adversity." – MMNA Chief Operating Officer Mark Chaffin
Known as the first all-women's off-road navigational rally raid in the U.S, the Rebelle Rally spans from the slopes of Lake Tahoe, California to the Imperial Dunes of Glamis, east of San Diego. It's the longest event of its kind in the lower 48 states, making up a total 10-day, 2,000 km navigational course. Competition is always fierce, and this year has introduced a new category of winners. In addition to the 4×4 and Crossover class, Rebelle Rally added a category for hybrids and plug-in hybrids to highlight the highest-finishing battery-powered electric vehicle (BEV) and hybrid or plug-in hybrid electric vehicle (PHEV) in each car segment.
So of course, Mitsubishi Motors is entering none other than its Outlander PHEV, a plug-in hybrid SUV that can take quite the beating off-road. With this plug-in hybrid taking the course, Record the Journey already has a bit of an advantage. Returning for 2020 will also be RTJ founder, experienced team navigator, multi-time Rebelle competitor, and past winner Sergeant Major Rachael Ridenour, a 32-year U.S. Army combat veteran – now that's a nice list of accolades to a name. Always a two-manned vehicle, Record the Journey wanted another strong veteran to compete alongside and held a national search to find female veteran with the heart, grit, and tenacity for the race. Ridenour will be partnering up with driver Master Sergeant Kristie Levy, a 25-year U.S. Army combat veteran and current federal law enforcement officer.
Already in action, running from October 7-18, 2020, the 2020 Rebelle Rally will soon release the winners of its race, perhaps some time next week. Follow along with us on Miami Lakes Mitsubishi social media or check out the Outlander PHEV for yourself with an at home test drive.
Photo Source/Copyright: Mitsubishi Motors
Previous Post Mitsubishi Electric Develops Zero Energy Building Next Post Mitsubishi Motors Rocks 2020 Rebelle Rally with Outlander PHEV