Small Batch – Big Impact Continues in TN with Community Resource Center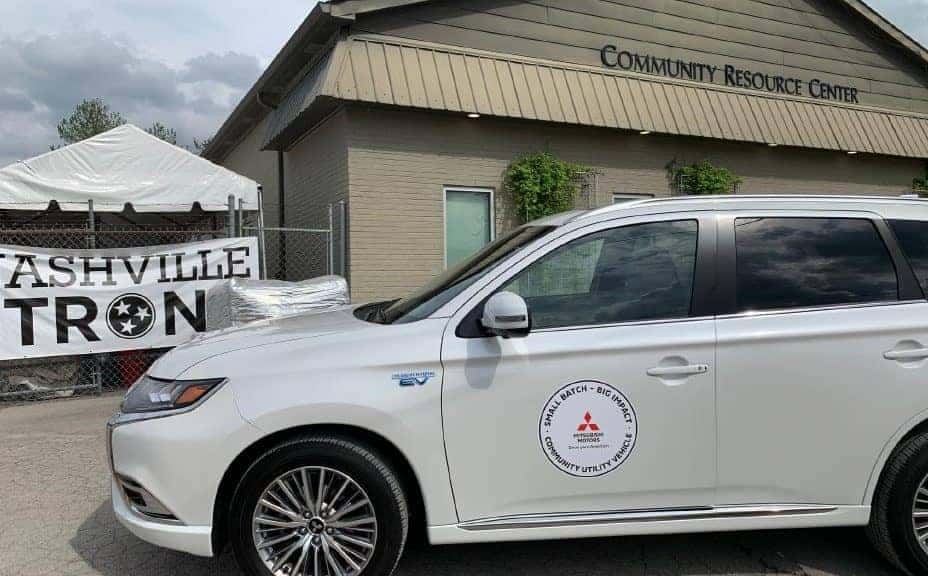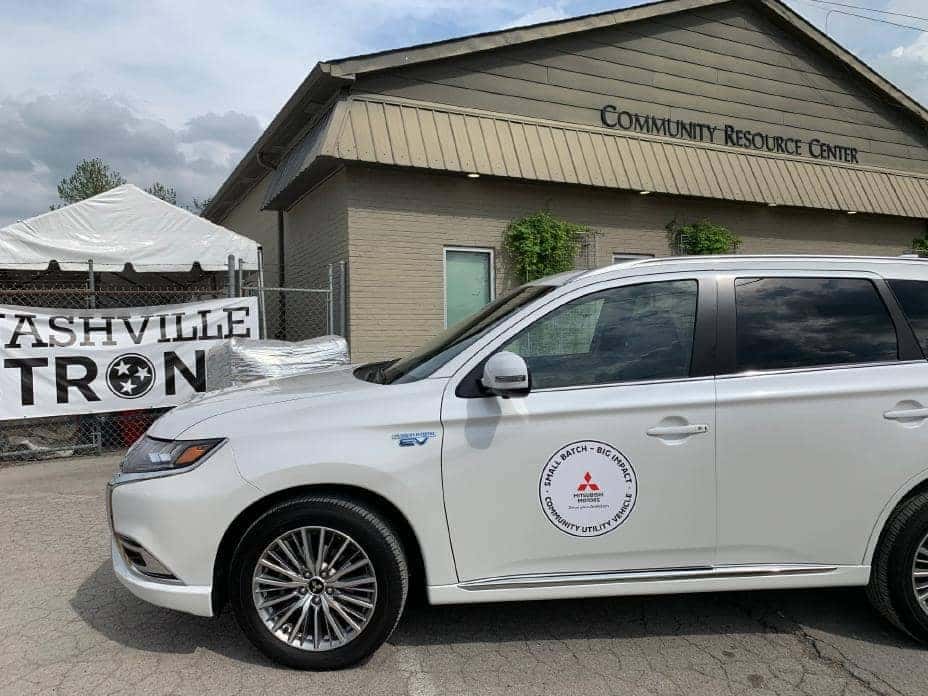 Last year, in 2019, Mitsubishi Motors started a new initiative called the "Small Batch – Big Impact" Initiative. Dedicated to giving back to the community and aiding those in need, Mitsubishi started this experiment by first producing a small batch of vehicles from their lineup, and then using those vehicles by donating them to people and groups in the community that could benefit them in a big way. With the current pandemic still active in the world and affecting many families, Mitsubishi returned to Nashville, TN to aid Nashville residents dealing with COVID-19 so shortly after the 2020 Tornado event in early March that ravaged parts of the state, including Middle Tennessee and downtown Nashville.
"Middle Tennessee is home to our staff, our families and our headquarters…We are devastated by the impact of the tornado and COVID-19 crises on our community and determined to help Nashville emerge from this safer and stronger. The Community Resource Center is exactly the type of partner we are proud to support." – MMNA COO and acting CEO, Mark Chaffin
The best way to help is to partner up with another organization that already has a strong foothold in aiding the community, and Mitsubishi Motors joined up with the Nashville-based Community Resource Center (CRC) in the efforts to respond to both disasters. The CRC works with over 100 nonprofit agencies in Middle Tennessee and provides them with new household goods, bedding, kitchenware, cleaning supplies, clothing, and personal hygiene items so that they can serve their clients in need. With the current epidemic, emergency supplies kits for low- or no-contact pickup by nonprofit members are also being rapidly put together.
To aid in the delivery of such items and supplies, Mitsubishi Motors is going to provide a 2020 Mitsubishi Outlander Plug-In Hybrid Vehicle (PHEV) to the CRC. With a variety of cargo space options, and able to travel on electricity or gasoline, CRC staff and volunteers will have the flexibility they need to deliver supplies to families and nonprofits in need throughout the area. The CRC client base is diverse, made up of at-risk children, disadvantaged seniors, domestic violence victims, refugees resettling in Middle Tennessee, the homeless, and those with mental and physical challenges.
Earlier this year, in January 2020, Mitsubishi also used the "Small Batch – Big Impact" Initiative to aid another charity, the Goodie Two Shoes Foundation , that provides disadvantaged children, and other children in crisis, with many of the essential items required for good health and positive development. Mitsubishi Motors donated a 2020 Mitsubishi Eclipse Cross "Community Utility Vehicle" to assist their charitable efforts going forward. Last year, when the initiative first began, Mitsubishi Motors also donated a minimally modified 2018 Mitsubishi Eclipse Cross equipped with hand-controls so that a handicap Air Force veteran, Karah Behrend, could race in the 2019 Rebelle Rally, a 2000-kilometer race across the terrain of Lake Tahoe to San Diego. This was actually the first "Community Utility Vehicle" that started a series of vehicle loans to small nonprofits and start-up social benefit corporations to help them support their local communities.
Mitsubishi Motors has joined the many other automakers in helping those in need to recover during the crisis. Where will the "Small Batch – Big Impact" Initiative touchdown next? Follow us on Miami Lakes Mitsubishi social media to learn more.
Photo Source/Copyright: Mitsubishi Media
Previous Post Mitsubishi FUSO Truck and Bus Corp. to Produce Hydrogen Fuel Cell Vehicles Later this Decade Next Post A Review of Alternative Fuel Vehicles from Mitsubishi