Mitsubishi Electric Develops Zero Energy Building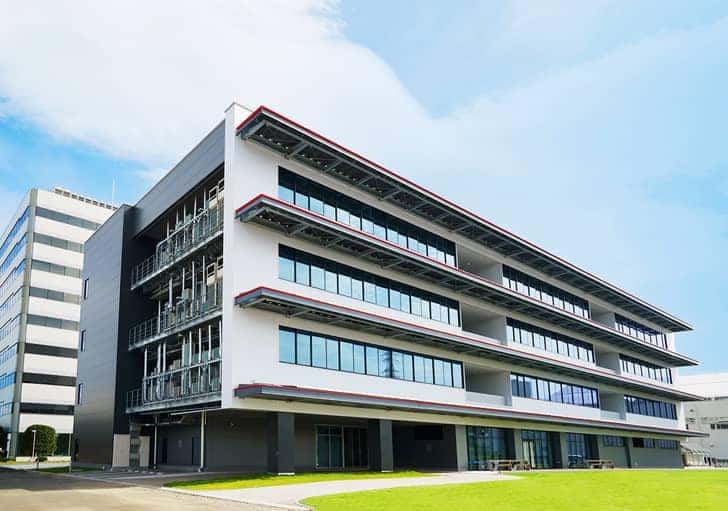 Mitsubishi Motors Corp (MMC) has been pretty quiet lately. Pre-Coronavirus, lots of automotive companies were working on new technology and mobility projects to get ready for the next step to take in the automotive industry after alternative fuel vehicles and self-driving autonomous cars. A mobile ecosystem is next on the list, offering every consumer some form of transportation. All of that took a step back when COVID-19 shut down automotive manufacturing plants for months, and the reduction in sales automakers forced many of them to shelve new concepts and tech development and focus on releasing new vehicles. With Renault and Nissan behind Mitsubishi Motors in the Renault-Nissan-Alliance, the sister company, Mitsubishi Electric, is able to stay focused on its tasks – like the construction of possibly the world's first net zero-energy building (ZEB).
The term a "zero-energy building" should ring a couple of bells. During the 2019 Geneva International Motor Show, Mitsubishi showcased the Dendo Drive House . This house is the residential version of a Building Energy Management System (BEMS). With a focus on consumer use, the Dendo Drive House (DDH) is outfitted with solar panels, converts solar energy into electricity, and then stores it in a battery that can power an entire home. Excess energy can be redirected into a plug-in hybrid to not only charge the vehicle but act as a portable energy unit. A lot of these developments came from the success of a neutral energy project between Mitsubishi Motors, Hitachi Europe Ltd., and ENGIE , the owner of a BEMS in France. Following the same formula as this project, the DDH was born.
Soon after the announcement of the DDH, the Renault-Nissan-Mitsubishi Alliance found itself partnering with The Mobility House , a company focused on working towards a zero-emission energy and mobility future. Using technologies like plug-in hybrids and the DDH are a big part of this, integrating vehicle batteries into the power grid using intelligent charging, energy, and storage solutions in an effort to create renewable energy. Called "SUSTIE", a combination of the words "sustainability" and "energy", the ZEB from Mitsubishi Electric is set to be the first in a long line of ZEBs with a full-scale startup in January 2021. Through the development of ZEBs, Mitsubishi Electric will help other companies develop their own ZEBs.
Why would a company be interested in a renewable energy building? Just think of the cut in costs for energy bills. Through the use of thermal insulation, solar radiation shielding, natural energy usage and facility efficiency, a ZEB can bring annual primary energy consumption of an office building to near zero. Mitsubishi Electric crunched some numbers after the initial neutral energy project and found that a company could cut costs by $500/month. Based on the initial project and the system created, that was two years ago. Technology reinvents itself quickly, and if Mitsubishi Electric managed to really develop a system that can cut consumption to near zero, just think of the savings a total office building, let alone a single family home, could benefit from.
Construction of the SUSTIE net ZEB test facility is set to finish in mid-October 2020, located on the premises of the company's Information Technology R&D Center in Kamakura, Japan. Built in line with the company's support for Sustainable Development Goals (SDGs), the SUSTIE ZEB is the first of a new line of comfortable and energy-efficient indoor environments. It's a wonderful new world growing in the east.
Want to learn more about all the new technology coming from MMC? Follow us on Miami Lakes Mitsubishi social media .
Photo Source/Copyright: Mitsubishi Electric
Previous Post Mitsubishi Motors Releases New App for Eclipse Cross Next Post Mitsubishi Motors Returning to Rebelle Rally to Aid Military Veterans