Have You Heard of the Surprising Mitsubishi Minicab MiEV?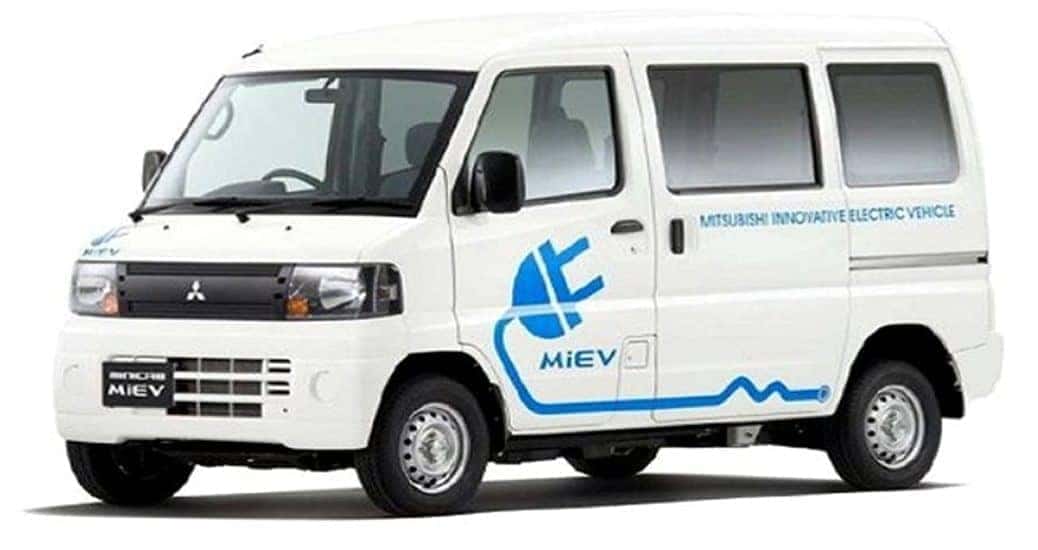 The Mitsubishi i-Miev has a hard life in the North American market. Although named the " Best Value Electric Vehicle Passenger Car in America" by Vincentric in 2017, Mitsubishi Motors pulled the electric vehicle (EV) from the U.S. The i-Miev was a big deal, however, known as the first highway-capable EV to ever be released. Of course, it is no longer the only EV capable of high speeds and leaving city roads behind. Overseas, Mitsubishi Motors hasn't given up, and if anything, has improved the i-Miev over the years, going from a super small vehicle akin to the now discontinued Smart Cars to a compact van. Surprisingly, this mini-mini van is turning heads, and it's not just because this EV isn't available in America.
Our story today comes from Chris and Sarah Jensen, owners of a seven-year-old Mitsubishi Minicab MiEV. While driving down Coronation Drive in Brisbane, Chris received a lot of questions from tradespeople in passing, many of which were interested in the vehicle's capabilities. A new Mitsubishi Minicab MiEV can offer about 100 miles of emissions-free travel on a single charge, but the minicab in question is a bit old, offering about 75 miles of electric range. That's still a lot of breathing room, and much more than the average daily commute – assuming your company has adopted the "back to work" culture. Like many EVs and battery-electric vehicles (BEVs), the Mitsubishi Minicab MiEV can also charge overnight.
So, how did the Jensen's get their hands on an EV not sold in America? A few years ago, importing cars from Japan really blew up. Usually, these vehicles can't be use on city streets, legally, but if the vehicle is 25 years or older, then that rule is gone. In fact, in 2019, the U.S. released a list of vehicles now available for import, and for sports car fans, the Mitsubishi FTO was on that list. Now, the rule doesn't seem to mean the vehicle itself has to be 25 years old – does anyone keep a vehicle for that long nowadays? If that were so, the Jensen's could get in some serious trouble. But Chris Jensen had no problem getting a second-hand import from Japan for under $15k, and that includes the delivery, compliance, and registration fees.
Like most modern EVs, the Mitsubishi Minicab MiEV can work with fast-charging stations with CHAdeMO to recharge in 15 minutes. Jensen also plugged the vehicle into a regular electric outlet – well, regular for Australia – and got about 10 miles for each hour the vehicle was charging. Not bad for a seven-year-old minivan. In fact, the Minicab MiEV used to be a popular delivery can. It comes with sliding doors on both sides, extra-long storage space with the front passenger folded forward, and the bench seat can also lay back for more cargo room. It's perfect for someone who has an active lifestyle or just needs to run some errands without worrying about stalling out randomly.Perhaps Mitsubishi Motors is working on similar vehicles for their EV expansions? Only time will tell. You can stay up-to-date on everything Mitsubishi when you follow us on Miami Lakes Mitsubishi social media .
Photo Source/Copyright: Mitsubishi Motors
Previous Post Mitsubishi Supports Team Mitsubishi Ralliart in AXCR 2022 Next Post Highlights of the 2023 Mitsubishi Eclipse Cross