Mitsubishi Electric Bringing New Tech to 2019 Tokyo Motor Show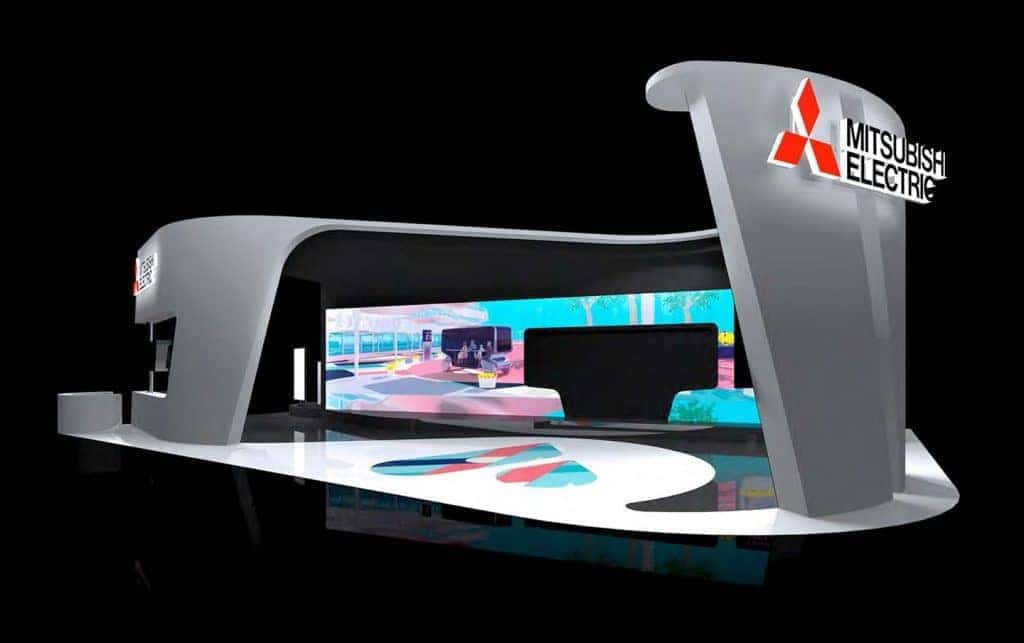 Back in 2017, Mitsubishi Motors and Mitsubishi Electric came to the Tokyo Motor Show and had two brand new concepts to show off. These were the Mitsubishi e-Evolution concept , destined to bring back the "EVO" nameplate previously thought to be discontinued, but new plans for a Lancer Crossover by Mitsubishi may have taken over – actually, it may be the same concept based on the digital renders. The second concept was Emirai4, a self-driving vehicle currently in the testing phase. Two years later, and Mitsubishi Motors Corp (MMC) is packing heat. Their hand in the Renault-Nissan Alliance and Alliance Ventures has paid off. With their recent partnership with MaaS Global Oy , a whole new vision is about to take off.
Mitsubishi Motors Corp and MaaS Global Oy
MaaS Global Oy is the company behind an overseas mobile app called _ Whim _ . It's basically a ride-hailing app that rolls all the various apps, cards, and payment methods for buses, trams, taxis, cars, bicycles, and more into just one app. It basically offers everyone (in _ Helsingin seudun liikenne _ , Finland) the ability to subscribe to a plan that gives them access to all of these transportation services – public, personal, and even rentals. Since it launched in 2017, the service has expanded to Birmingham, U.K. and Antwerp, Belgium, and with a recent investment by Mitsubishi Motors Corp and Toyotsa Financing Solutions, MaaS Global plans to expand to Vienna, Singapore; several cities in Japan; and eventually over to the states in Miami and Chicago, and again in North America in Vancouver, B.C. Canada.
Mitsubishi Electric Exhibit at the 46th Tokyo Motor Show
Now that we've given you the down-low on the new MaaS Global partnership, the main exhibit by Mitsubishi Electric at the 2019 Tokyo Motor Show will make sense. Here's the thing – the Tokyo Motor Show only happens every two years, and every time it has a grander and more far-reaching theme than the last. In 2017, the theme was "Beyond the Motor". In 2019, the new theme is an "Open Future" with the very same possibilities Mitsubishi and Whim are working towards. Seems like the perfect fit.
MMC and MaaS Global are sharing the vision of a future MaaS society where comfortable transportation is always available and a wide range of advanced technologies. "Mobility for better days", they say, and a concept video taking main stage of the exhibit will demonstrate some of these ideas. We're also going to see some returning technology Mitsubishi Electric brought to the 2018 and 2019 Consumer Electronics Show .
The Emirai4 we mentioned above is returning with a new concept model, EMIRAI S, equipped with futuristic technologies like an innovative human-machine interface and biological sensing technology. A demonstration of these features will take place during the show to illustrate how the new interface can enhance communication inside and outside the vehicle and how bio-sensing tech can provide safer driving situations. Along with the EMIRAI S is another autonomous-driving vehicle, xAUTO. A second video Mitsubishi Electric has prepared will be a collection of experiments run by the company when testing their autonomous driving technology in areas where high-accuracy maps are not available, and even some fully autonomous driving in certain areas.
Like the Consumer Electronics Show, Mitsubishi Electric will also have several displays presenting a variety of products. These will range from essential products for autonomous driving to compact and high-power motors for upcoming hybrid and electric cars, and even consumer products like energy-management technology and bidirectional wireless-power-transfer technology. Some of this will most likely also play into the recent partnership between Alliance Ventures and The Mobility House .
Interested to learn more? Follow Miami Lakes Mitsubishi on social media to see what else Mitsubishi brings to the 46th Tokyo Motor Show.
Photo Source/Copyright: MitsubishiElectric.com
Previous Post Mitsubishi Motors Corp Helps Expand Whim Mobile App Next Post Mitsubishi Motors Aims to Change Our Views of Plug-in Hybrids Once Again