The 2020 Kia Telluride Lands on Car and Driver 10 Best for 2021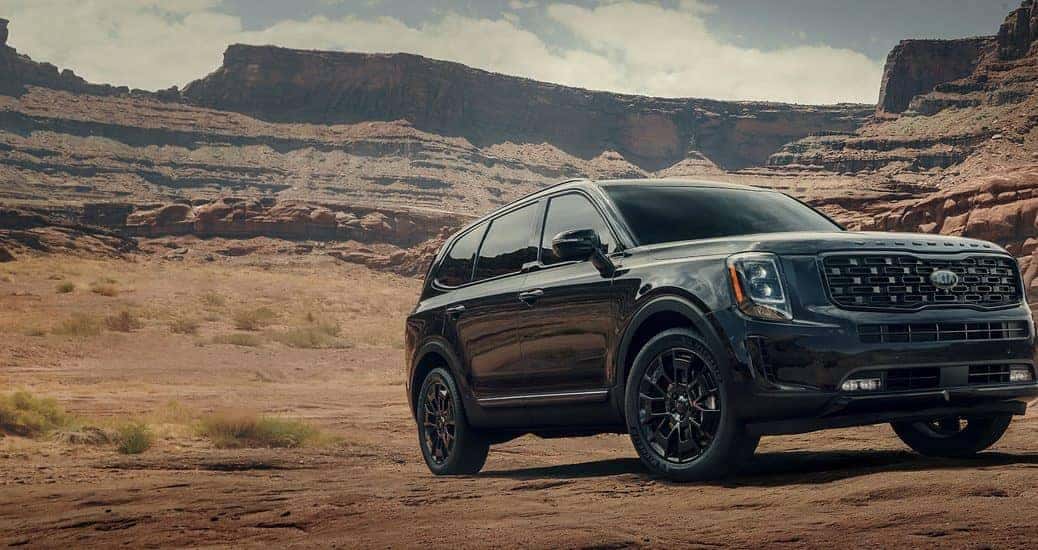 The 2020 Kia Telluride was something special, wasn't it? Far from just being the largest SUV in the Kia Motors lineup, the Telluride was quickly viewed as a lifestyle SUV, able to be personalized in many different ways. During the 2018 Specialty Equipment Market Association (SEMA) Show, Kia had five Telluride concepts on display, each modified for a different kind of adventure. After its release, the 2020 Kia Telluride went on to win many awards. It quickly rounded up t he 2020 North American Utility Vehicle of the Year from North American Car of the Year (NACTOY); _ MotorTrend _ SUV of the Year ; and found its way onto a _ Car and Driver _ 10 Best list. The Telluride did the unthinkable, winning what automakers call the three most illustrious awards in the industry, and in the same year as its release no doubt! That little stunt earned the Telluride the " Triple Crown " of automotive awards, and back in 2020, the Telluride returns, landing on the _ Car and Driver _ 10 Best for 2021.
"We're excited to include the Kia Telluride in Car and Driver's 10Best for the second year in a row…We remain impressed with how many features you get for Telluride's base price of $33,160, that it is a pleasure to drive and even how adept it is off road. We find ourselves recommending the Telluride over and over to friends shopping for large SUVs, which is a sign of how much we like it." – Sharon Carty, editor-in-chief of Car and Driver
The _ Car and Driver _ 10 Best List is one of the big ones, as we previously mentioned, and every automaker hopes to land on it. Recognizing the smartest, most entertaining cars, trucks, SUVs, and vans on sale today, landing on the list for a second year just shows how amazing the Kia Telluride SUV is. Seriously, the Telluride was competing against 57 other vehicles, including cars, trucks, SUVs, and vans to grab a spot as one of the ten best, and the SUV certainly earned its stripes as it were. Experts from _ Car and Driver _ made up the judging panel when it came to marking the competitors. Each vehicle was scored based on value, mission fulfillment, and road manners – yes, they were most likely driven as well, this isn't a popularity contest. Eligible competitors included all-new or significantly updated vehicles with a starting MSRP below $90,000.
We can't say we're surprised by this. The Kia Telluride was a beloved vehicle the moment it was made available. Released in March 2019, Kia sold over 5000 Telluride units, making a tenth of the automaker's total sales for that month (nearly 56k units sold), By the end of 2019, over 56,000 Kia Telluride units went home to happy consumers. When it comes to long-lasting quality, Kia Motors ranked as the highest non-luxury brand in the 2020 J.D. Power Initial Quality Study (IQS), and the Telluride was a segment winner of the 2020 J.D. Power Automotive Performance Execution and Layout (APEAL) Study™, alongside the Kia Stinger, another award-winning fan favorite.
Year-after-year, Kia Motors vehicles continue to outrank the rest. Come find your new Kia at Miami Lakes Automall or ask us about at-home test drives .
Photo Source/Copyright: Kia Media
Previous Post Hyundai and Kia Motors Work with NVIDIA on New AI System Next Post Kia Motor and Hyundai Have Open Call for ZER01NE